Unveiling the new super luxurious condominium "AROM WONGAMAT" The new iconic landmark on the last prime beachfront location of Wongamat Beach, Pattaya Starting price 6.2 million baht
– "AROM WONGAMAT" is an ultimate super luxurious condominium located on the most sought after and last prime location of exclusive Wongamat Beach, Pattaya, Thailand. This project is set to become a new standard of Pattaya real estate market and an enduring legacy for the next generation.
– Visionary developed by Colours Development Company Limited, a joint venture with three top premium real estate developers in Thailand; Apus Development Group, The Urban Property, and Sirisa Group with a total project value of 3,700 million baht, AROM WONGAMAT caters to real demand in the super-luxury residential market.
– Conceived as a unique collaboration of leading Thai architect and designers with world-class achievements, AROM WONGAMAT is a bold new development with great architectural design that will add character and prominence to Pattaya's most distinguished district under the concept of "Sense The Masterpiece".
– Poised to be the No.1 super luxury condominium in the Eastern Seaboard, AROM WONGAMAT will offer a completely exclusive and elite lifestyle with 319 units on 55-storey residential building with only 7 units on each floor. All units are open to a gorgeous 180° panoramic sea view, and special signature units feature a Sky Jacuzzi on a private balcony and also come with a private elevator. The starting price is2 million baht.
– AROM WONGAMAT is the one and only project with a common area that spreads over 4,820 sqm. offering the best-in-class facilities that provide a feeling of total relaxation from every perspective to deliver the atmosphere of a "Private Island and Leisure Lifestyle ", featuring unique Sky Facilities on the stunning rooftop and Beach Facilities that includes the first Multi-Level Aqua Pool in Pattaya.
"AROM WONGAMAT", the ultimate super luxurious condominium on Wongamat beach, Pattaya, has officially launched under the concept of "Sense The Masterpiece" to offer a sensational and truly a prestigious beachfront leisure lifestyle with perfection in all aspects; quality of living, luxury, and sustainability for the future. Located in the last and most expensive freehold beachfront location available at Wongamat Beach, Pattaya, "AROM WONGAMAT" has been developed with a total project value of 3,700 Million Baht and set to become a new iconic landmark and introduce Pattaya to a new world-class standard in the real estate market.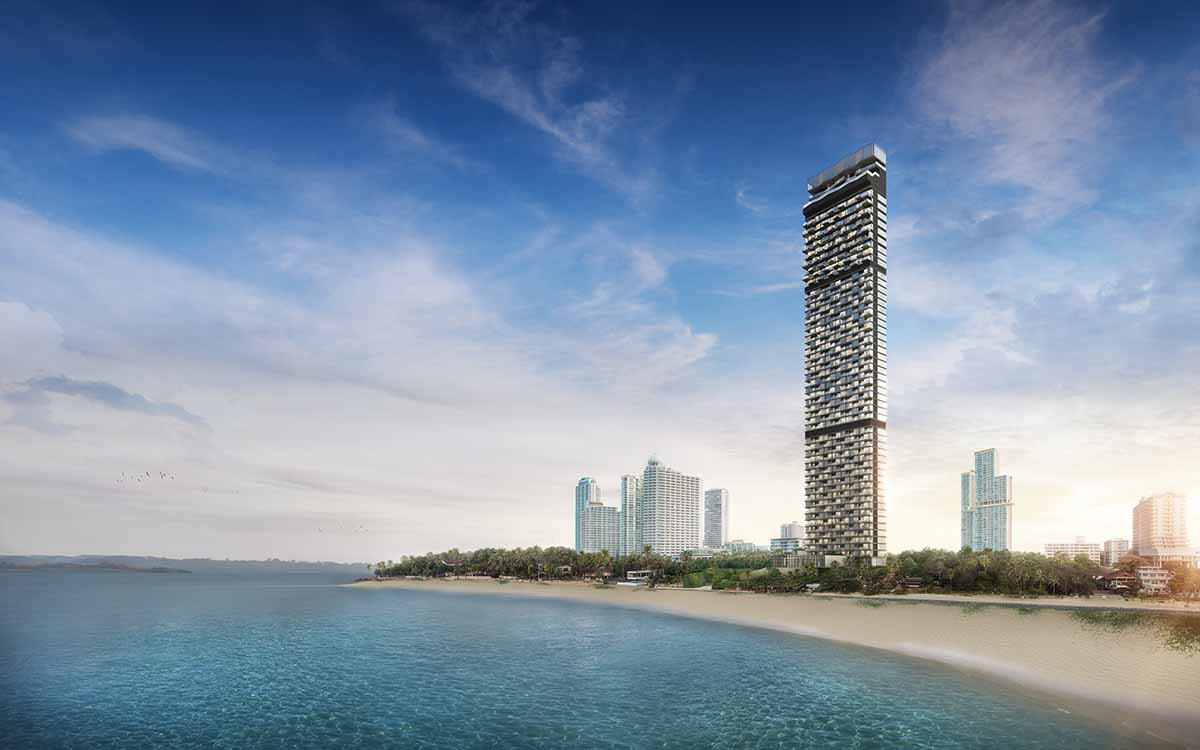 "AROM WONGAMAT" is the masterpiece project of Colours Development, a joint venture between three leading real estate developers; Apus Development Group, The Urban Property, and Sirisa Group. These companies have creatively developed projects in Bangkok and the Eastern seaboard for over 30 years, and now are offering a first of its kind modern masterpiece residential property in Pattaya Beach.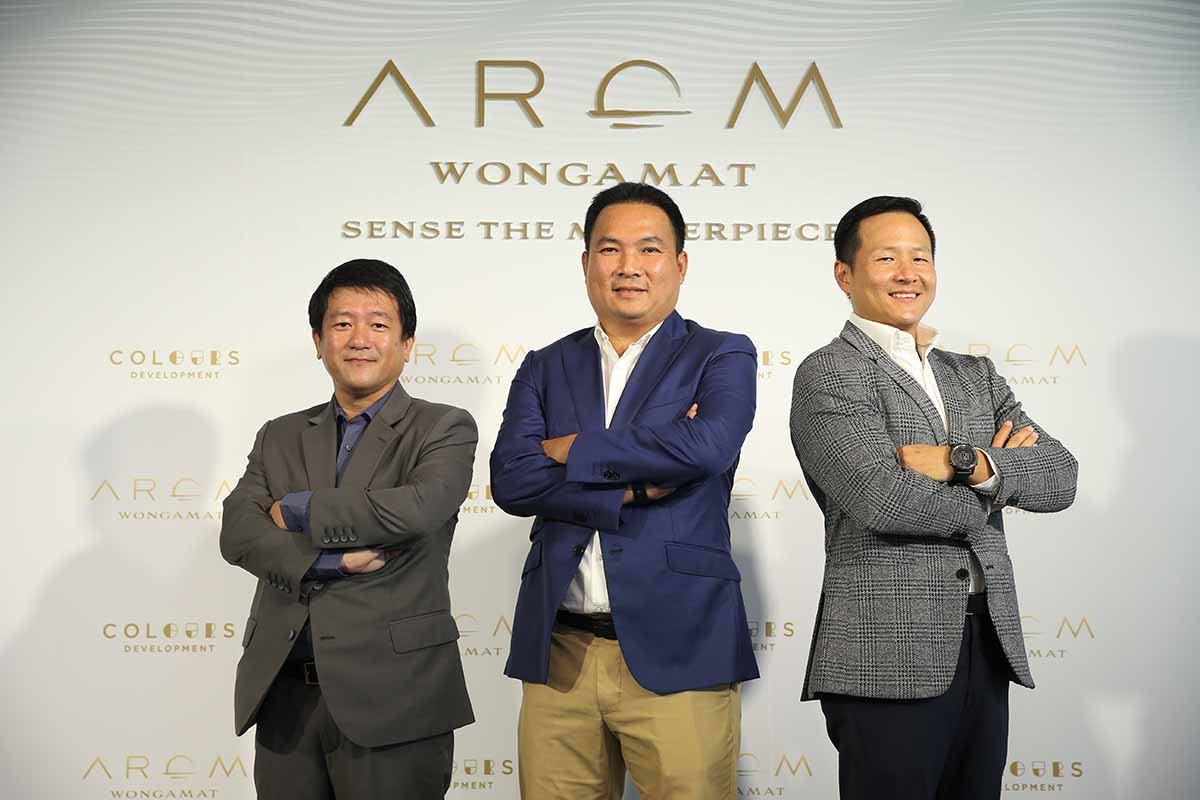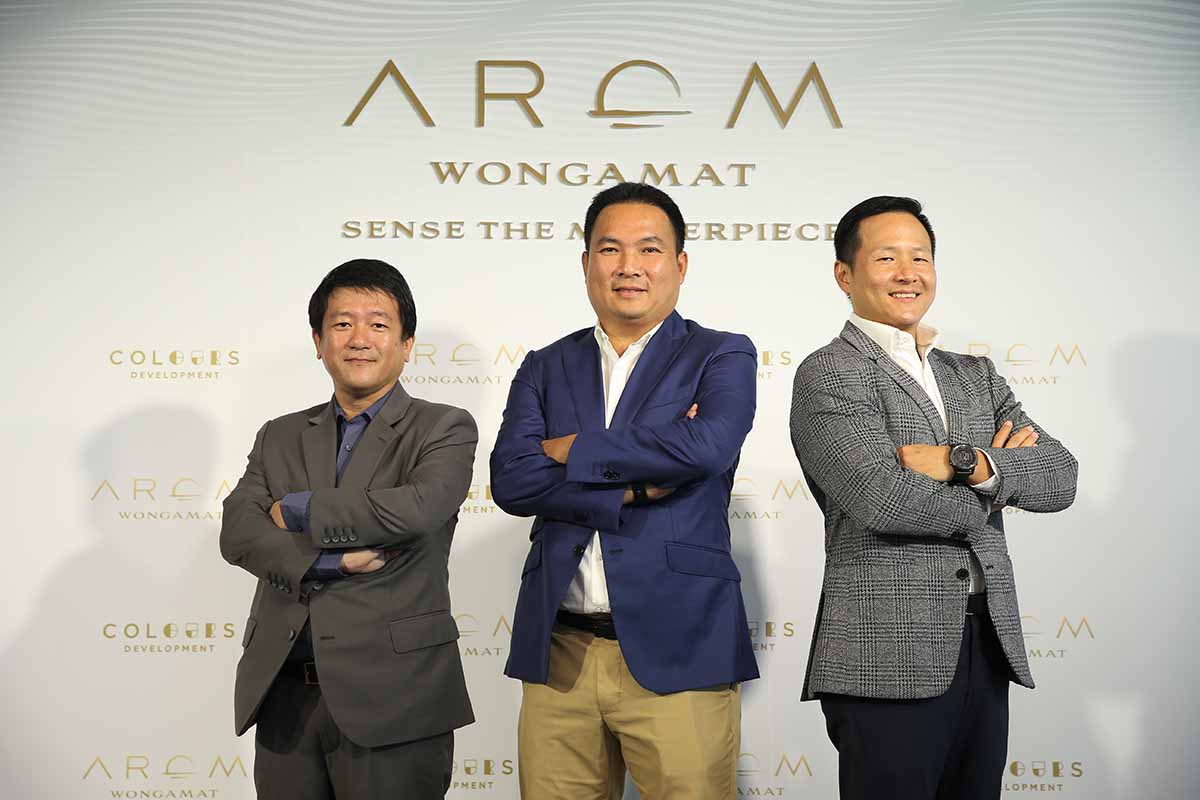 Chalermphon Khoncham, Managing director and co-founder of Colours Development Company Limited., said "Buyers are continuously seeking super luxury and luxury units in Pattaya, but there has been a low supply, especially on the beachfront. Wongamat Beach is perceived as the prime area with the most expensive land prices in Pattaya and the value has been increasing consistently every year. AROM WONGAMAT has been developed on the last and most desirable private beachfront site available to give Pattaya a truly unique masterpiece of super luxury living, a combination of exclusivity and sustainability to fulfill the desires of modern-day lifestyles."
"AROM WONGAMAT" offers 55 levels of super-luxury condominiums over an area of 3.3 Rai, consisting of 319 luxurious units, each with a focus on privacy. The sizes available are: 1-Bedroom, (37.5-63 sqm), 2-Bedroom (81-87 sqm) and Penthouse units (201-210 sqm), with floor to floor heights 3.2 m – 4 m. All units are open to gorgeous panoramic sea views and special signature units also come with a Sky Jacuzzi (Semi-Pool) on a private balcony. This exclusive living experience offers an unparalleled lifestyle and provides a high standard of facilities in the common area, which is spread over 4,820 sqm. With only 7 units on each floor residents will have the feeling of being on vacation in a private villa. The integrated design coexists in perfect harmony with the intimate natural environment, to provide luxurious living and high-end quality of life. Prices start at 6. 2 million baht.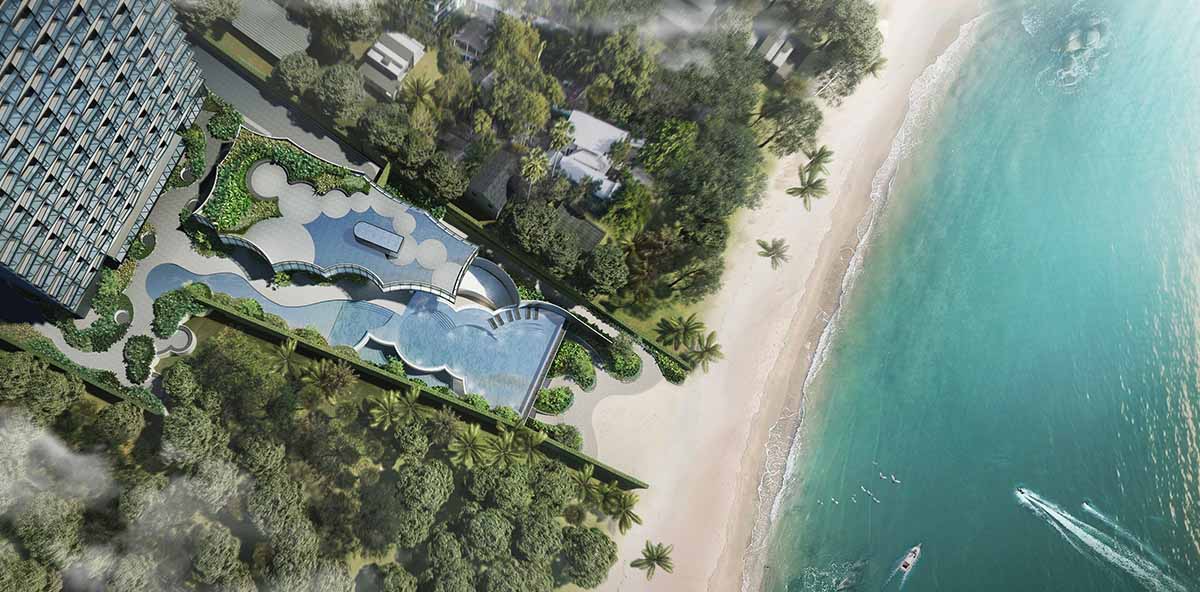 "AROM WONGAMAT" is located on the last freehold land and prime beachfront location. Sitting on the curved lines of Wongamat Beach, the property offers private and unobstructed direct access to the beach and is only minutes from the glitz and glamour, tourist attractions and premium restaurants in the area.