PropStat Exclusive: บทวิเคราะห์ศักยภาพทำเลหลังสวน
No matter how long  the time pasted by, we do always see the information from various Property Information Research Offices prioritize one area that calls "Central Lumpini" to be the area with the most continuous increasing rate of the price rage per square meter. And now being the main area that people often use to be their benchmark comparing with other area when talking about the price rate of the condo from the high-end class and above.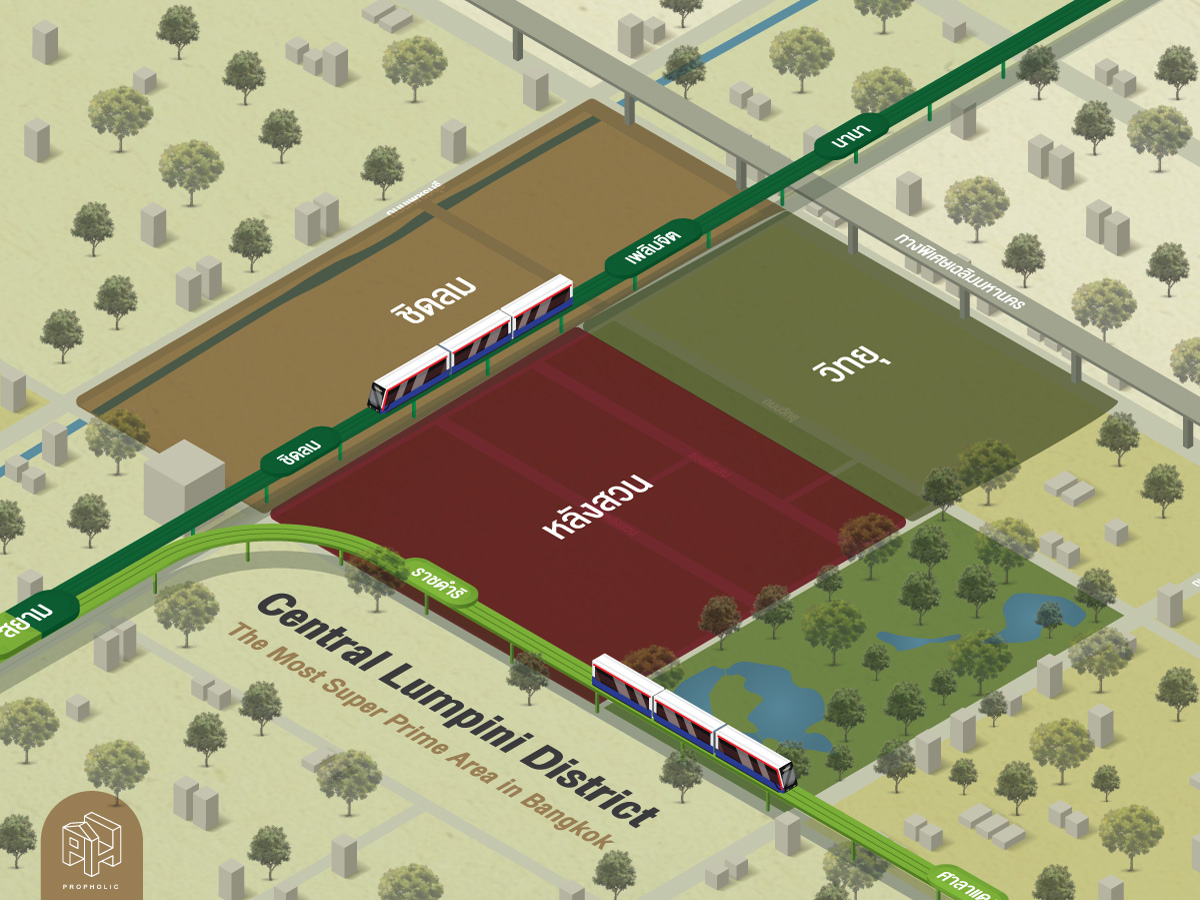 The definition of Central Lumpini District is including 4 important roads like Lang-Suan Road, Silom Road, Witthayu Road and Maybe including the part of Rama 4 Road that connected with Sathon Road (but there were no supply for new projects in this area lately except the area of Sala Daeng, but that is a part of Silom area anywhere)
And the area that we usually call Lang Suan mean the area behide Lumpini Park which is a big park in the middle of Bangkok. It's located in the CBD-area being the center between Sukhumvit and Silom, very important Commercial & Financial District of Bangkok. There are BTS-and MRT-system crossing those area both from Rama 4 Road and Ratchadamri so we can truly say that this is on of the park with the best location in Bangkok.