The Residences at Winthrop Center Kicks off Global Launch in Asia
The Residences Exceed Expectations for a Home with Flexible live/work Environment and Amenities That Boost Well-being and Social Health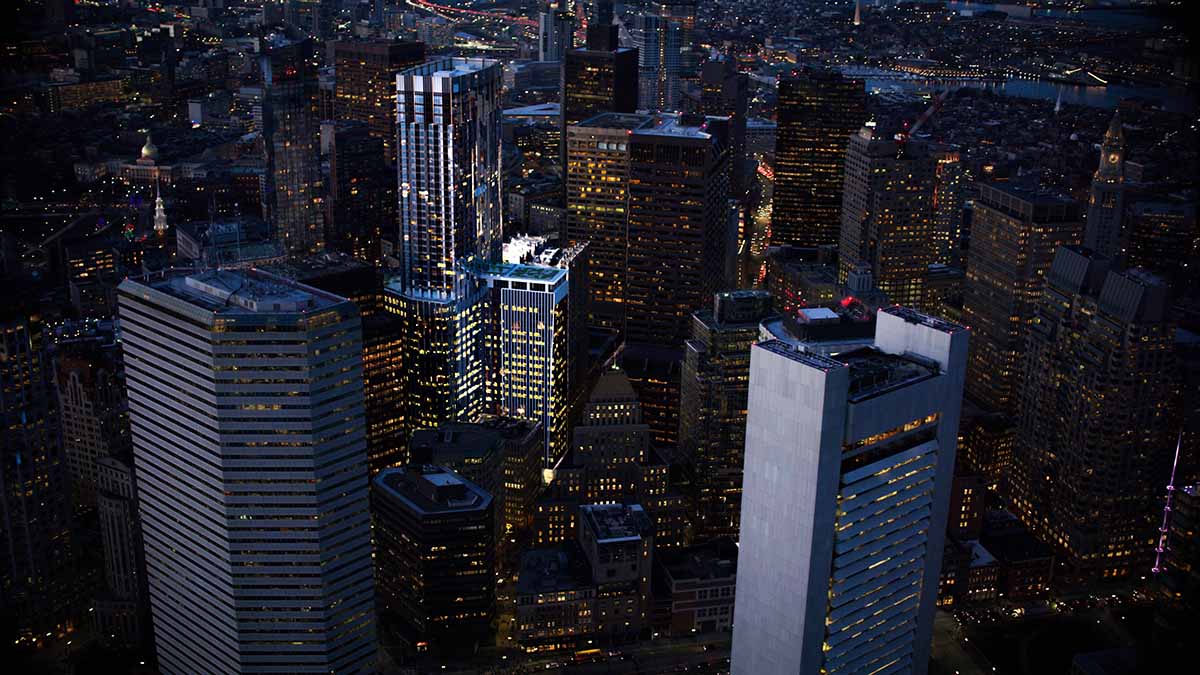 Millennium Partners, the internationally recognized developer of luxury mixed-use properties, responsible for dramatic showcase properties in some of the most dynamic urban locations in the U.S.,  today announced the global launch of its latest residential development, The Residences at Winthrop Center, located in the heart of Boston.
Millennium Partners is pleased to offer discerning Asian buyers an opportunity to own a piece of the most prestigious and forward-thinking residential property in Boston.  The US$1.30 billion project consists of a dramatic, new, mixed-use tower, Winthrop Center, which  will rise 691 feet into the Boston skyline.  Once complete, Winthrop Center will set the new global standard for integrating health and wellness, sustainability, and technology in building design. In addition to offering 510,000 square feet of residential space, Winthrop Center will comprise 812,000 square feet of Global Class A office space and is the world's largest office building to seek Passive House certification. Modeling the most energy efficient solution for large scale buildings, Winthrop Center will play a market moving role and help drive awareness and engagement on climate issues among the residential community.
Uniquely integrating health and wellness, sustainability and technology, The Residences at Winthrop Center will redefine urban luxury lifestyle, delivering next generation homes for urban dwellers with a new kind of live-work experience never seen before.
"Boston has always been one of the better performing markets in the U.S. and has a lot to offer Asian buyers given its fundamentally stable and strong economy driven primarily by its health and education industries.  Boston is also home to many prestigious educational institutions such as Harvard University, Massachusetts Institute of Technology, and Boston University, certainly a big draw for Asians considering coming to the U.S. for education," said Millennium Partners Boston Principal, Richard Baumert.
"Boston is also one of the fastest growing innovation cities in America and the fastest growing on the East Coast. Winthrop Center sits downtown at the center of Boston's entrepreneurial hot zone. We are beyond excited to introduce these residences to our Asian buyers, who have the shared desire to live in a vibrant and forward-thinking city and in a building that offers live/work flexibility, access to all the city has to offer, a strong sense of community, and amenities that deliver physical, mental, and social wellness benefits," added Baumert.
As the leading transformative U.S. developer of unique mixed-use residential and commercial properties that transform the neighborhoods that they are in, Millennium Partners has been setting extraordinary standards of design, services and amenities in some of the most dynamic neighborhoods in the U.S., including Millennium Place and Millennium Tower Boston, New York's Central Park South and Lincoln Square, The Ritz-Carlton Hotel & Residences in New York and Washington, D.C., and Four Seasons in San Francisco and Miami.