Central Pattana reaffirms its leadership as Thailand's no.1 real estate developer, winning three major awards from IAA Awards for Listed Companies 2022: Best CEO, Best CFO and Best Investor Relations, reflecting excellent visions in business and financial management
ประกาศที่เกี่ยวข้องกับเนื้อหา
---
– As Thailand's number one real estate developer, Central Pattana has been granted awards that reflect its strong and sustainable vision: 'The Ecosystem for All' to serve as '360-Degree Centre of Life', with a major focus on shopping centers that connect to residential businesses, hotels and office buildings.
– Adhering to good ESG (Environmental, Social, and Governance), one of the indicators showing that the company is trusted by investors and stakeholders for long-term business growth as well as giving back to society and the environment.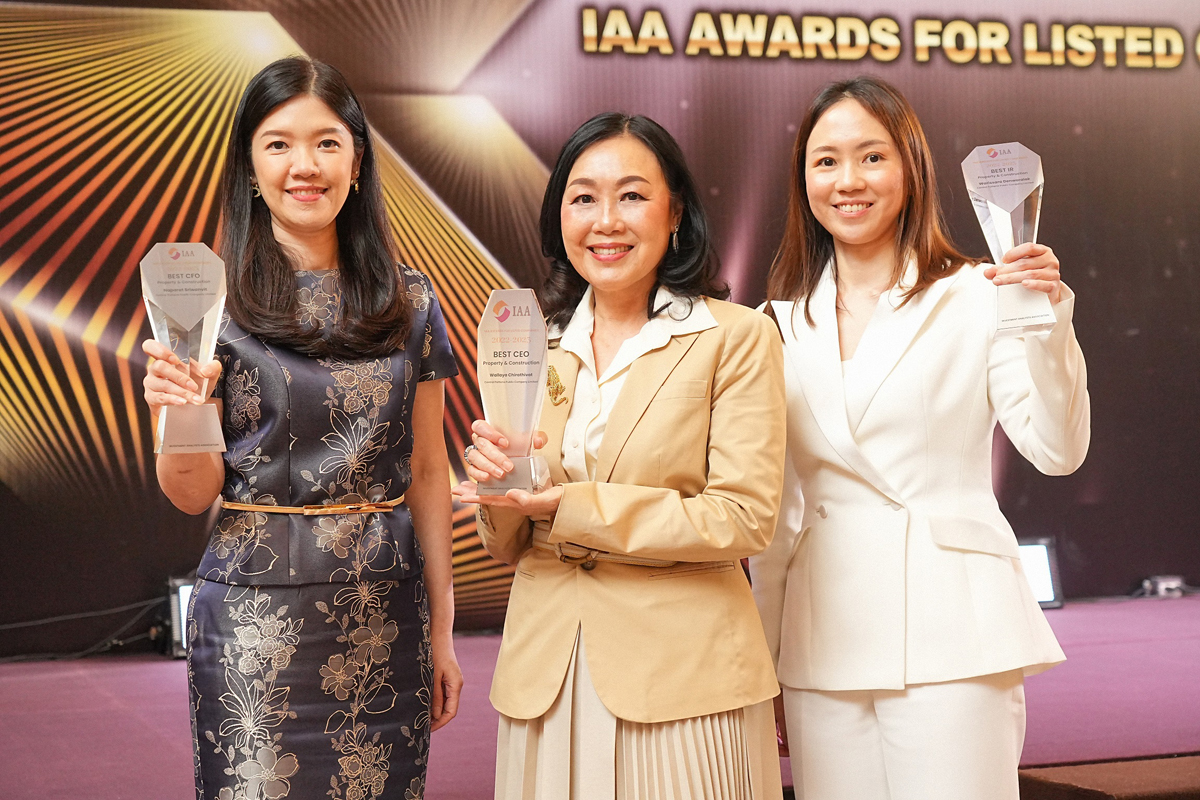 Central Pattana plc, Thailand's no.1 real estate developer for sustainability under the vision of 'Imagining better futures for all', has won three major awards: 'BEST CEO', 'BEST CFO' and 'BEST IR' in the Real Estate category from the IAA Awards for Listed Companies 2022, held by the Investment Analysts Association (IAA).  The BEST CEO is awarded to executives with excellent business administration and contributions to the growth of the capital market and the overall Thai economy. The BEST CFO is awarded to executives with excellent financial management and the BEST IR is based on consistency, transparency and quality of the company's data presented to securities analysts and financial institutions. These awards are considered and judged by the votes of investment analysts in Thailand. This reflects the business excellence of Central Pattana, which strives to be 'The Ecosystem for All' – strong and sustainable for all sectors.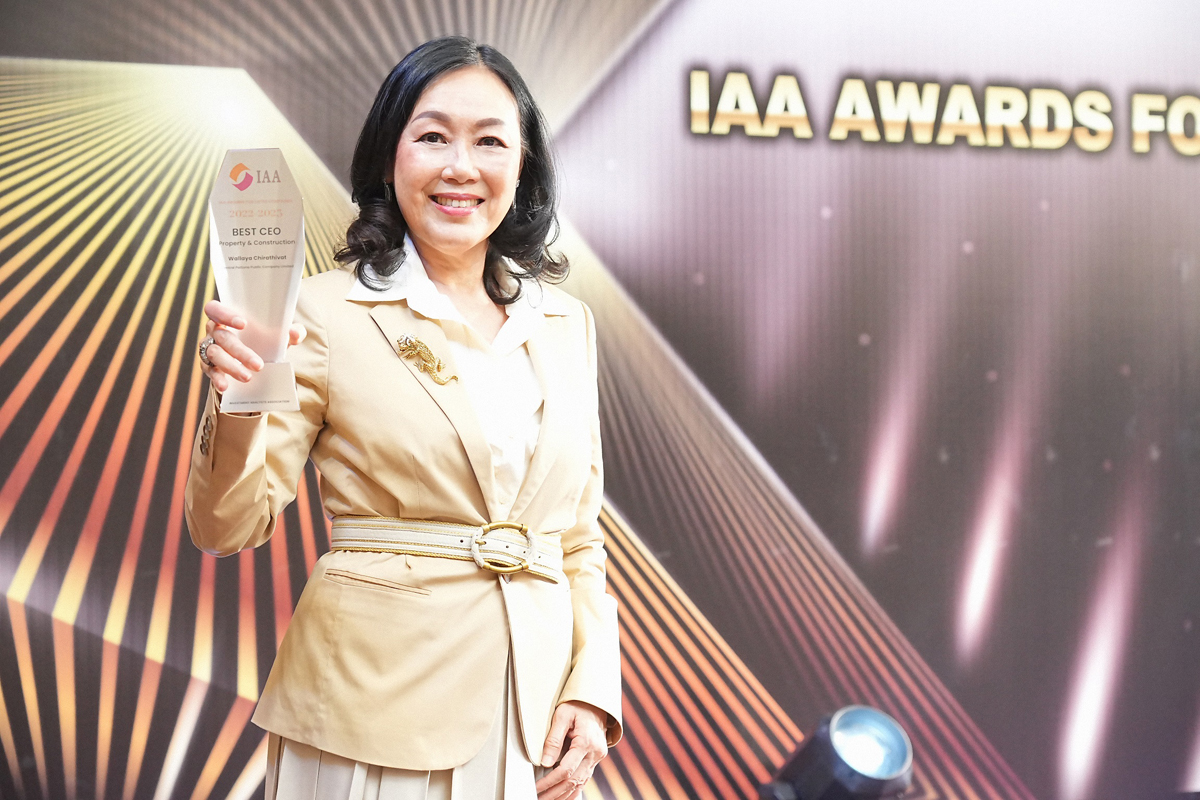 Ms. Wallaya Chirathivat, President & CEO of Central Pattana, said: "We are very honored and proud to receive the three major awards from IAA Awards, reflecting the achievement and excellence of our business model, which strives to be 'The Ecosystem for All' – strong and sustainable, with the focus on the retail business of our shopping centers that connect to all sectors both inside and outside our ecosystem, including:
1. Operating a business that fulfils the demands of people's lifestyles in all aspects, under the concept '360-Degree Centre of Life' offers the all-around living where people can shop, eat, work, play, stay and live, both offline & online, 24 hours a day 365 days a year. Within the next five years, customer traffic in our projects will increase from 2 million to 1.8 million visitors per day or 657 million visits per year.
2. Joining hands with businesses under Central Group and expanding into new assets; for example, Central Pattana has recently joined hands with Evolution Data Centers (EDC) to co-develop a data center that will upgrade the digital infrastructure industry in Bangkok and Thailand.
3. Adhering to ESG for sustainable social and environmental care as we implement 'Place Making' and care for people and communities by creating 'Local Wealth' and promoting 'Sustainable Tourism'; we also provide 100,000 m2 free trade space for SMEs and farmers in addition to helping protect our planet following the company goal of net zero 2050.
I would like to take this opportunity to express gratitude to all investment analysts for granting these prestigious awards to Central Pattana. This is extremely encouraging for all team members and myself to move forward in our creation of a sustainable future for all."