The Aspen Tree and PIM to Launch Elderly Caregiving Training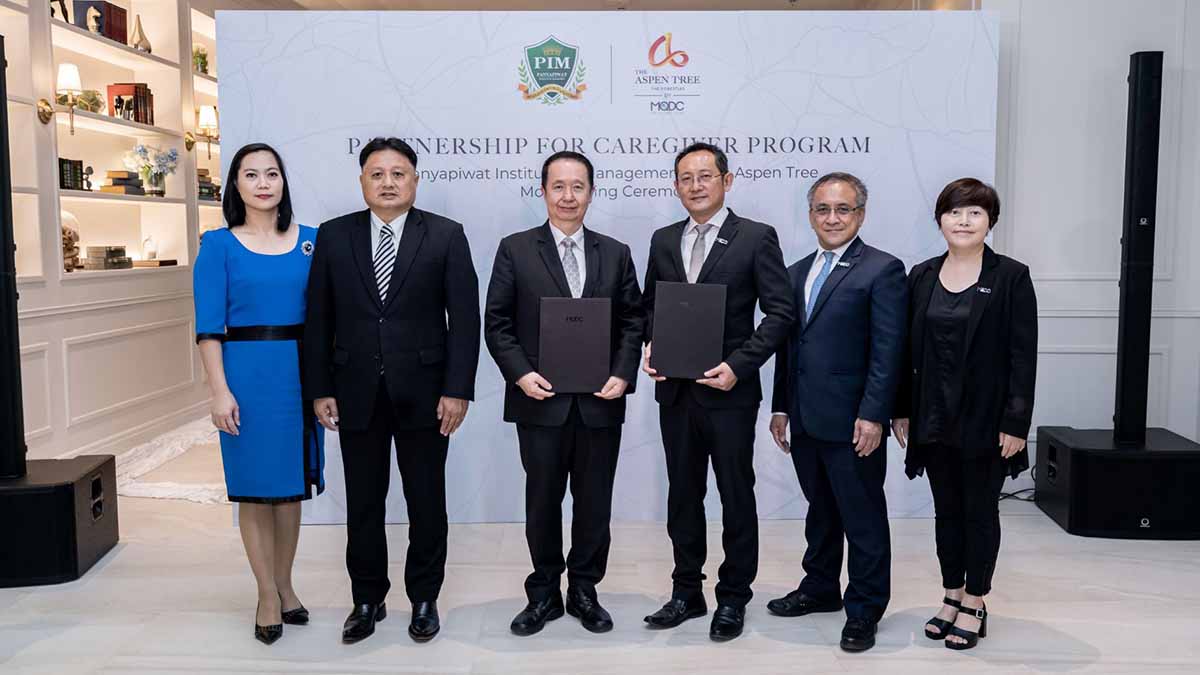 The Aspen Tree is bringing global standards to Thai eldercare with the Panyapiwat Institute of Management (PIM) with the launch of training and certification for elderly caregiving in Thailand based on new person-centered models.
The Aspen Tree, a specialist in communities and services for older adults in Thailand, signed a memorandum of understanding (MoU) with Panyapiwat Institute of Management (PIM) to train caregivers for older adults in Thailand to global standards.
Signed at The Forestias, where The Aspen Tree's first community is under construction in a 243-rai green neighborhood, the MoU will launch a caregiver training program licensed by the Department of Health and guided by Baycrest, a globally renowned Canadian eldercare specialist.
The Forestias is the first urban project designed to provide happy, healthy, sustainable living in all dimensions. Set amid flourishing ecosystems, the project's facilities and its wide choice of residences will suit the lifestyles of all generations and every type of family.
The Aspen Tree at The Forestias is a holistic community for older adults, combining its residences with specialized medical facilities to ensure the physical and mental well-being of its residents.