RML reveals remarkable performance for Q4 2022 Confident on 2023 prospects with a significant turnaround
Raimon Land Public Company Limited (RML), a leading luxury and ultra-luxury real estate developer, announced fourth quarter and full year 2022 financial performance with a significant Q4 growth. The company recorded Q4 net profit of 43 million Baht, a turnaround from net loss of 457 million Baht in the same period last year, and a presales of 803 million Baht in Q4, an increase of 73% year-on-year, with full year sales totaled 2,745* million Baht, representing an increase of 9% from the previous year. The improved performance was driven mainly by the higher-than-expected ownership transfer of 'The Estelle Phrom Phong', an ultra-luxury condominium developed under a joint venture between RML and Tokyo Tatemono Company Limited, a leading real estate developer in Japan, which accounted for 2,400 million Baht, or 50% of units, as of 31 December 2022.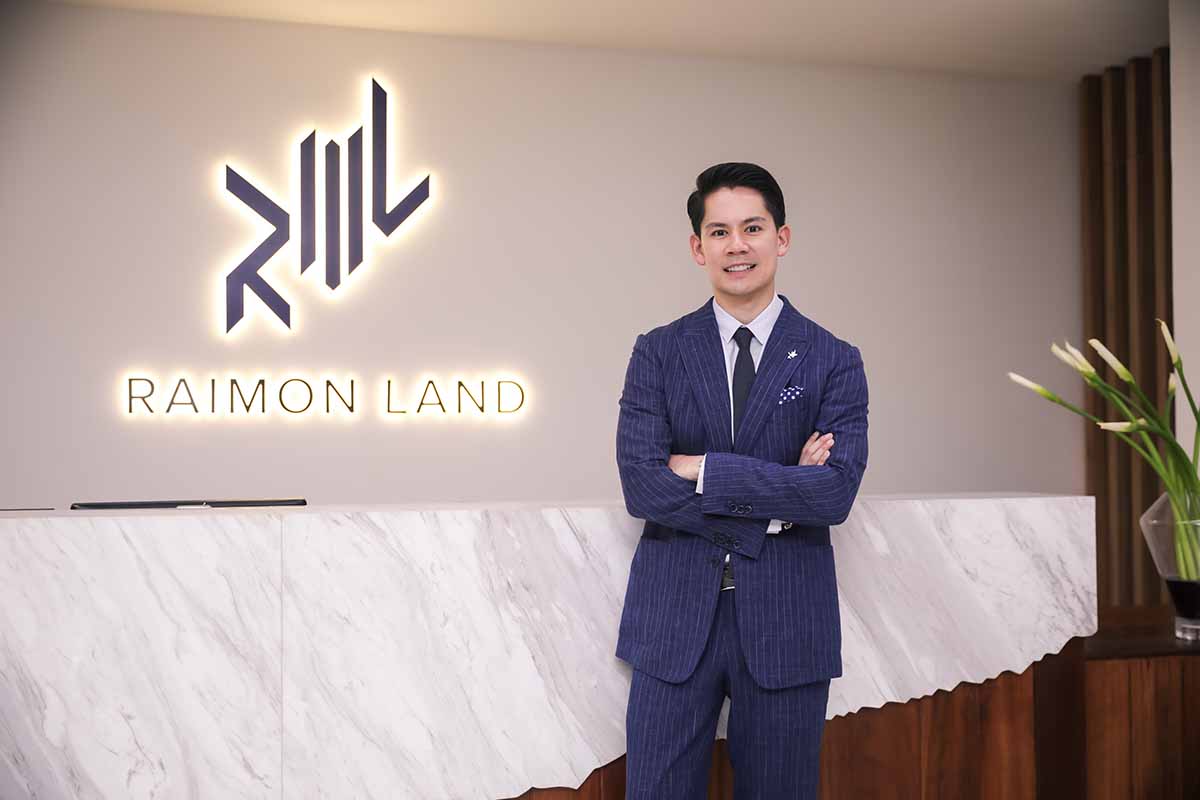 Mr. Korn Narongdej, Chief Executive Officer of Raimon Land Public Company Limited, said, "We achieved a remarkable business performance in 2022, especially in the last quarter of the year which turned profitable against loss in the same period last year.  Moreover, the company's presales in the fourth quarter almost doubled that of last year, while full year sales also increased by almost 7% from 2021. It is very gratifying that our customers have a strong confidence in RML brand and the quality of our project development, resulting in a fast-paced ownership transfer of 'The Estelle Phrom Phong', which began transferring since Q3 2022. Currently, 50% of the total numbers of units has already been transferred and the project is expected to be sold out in 2023."
"In the fourth quarter of 2022, RML managed to turn around our business and became profitable, as a result of efficient management by implementing cost control measures in current RML projects as well as managing financial costs with the right proportion of floating and fixed interest rates. In addition, the company has achieved successful rebranding under the tagline of 'Luxury Reimagined' to reposition our corporate image to be modern and more accessible so that we can expand our customer base across every generation of consumers with high purchasing power in luxury and ultra-luxury segments. As a result, our two new projects, both of which are joint venture developments with Tokyo Tatemono, have received an overwhelming response. 'The Estelle Phrom Phong' has already been sold by 80%, and 'Tait Sathorn 12' by 90%, respectively," added Korn.
As of 31 December 2022, the company's total backlog was 4,965 million Baht, from the transfer of the Estelle Phrom Phong which started in the third quarter of 2022, and the transfer of Tait Sathorn 12 which will start in the third quarter of 2023.