Mr. Kajonsit Singsansern, Managing Director of Siamese Asset, said "Under the brand SIAMESE, the company has always been creating real estate projects with care and meticulousness. We pay attention to even the smallest details to make customers' living experiences more valuable and unique under the slogan "Asset of Life". Our projects are classified into housing estate, condominium and offices. In our condominium segment, we have offered a wide variety of accommodation styles such as hi-end condominium like "SIAMESE Exclusive", middle-high condominium like "SIAMESE" and urban-mass one like "Blossom". And now we are proud to present our latest luxury condominium project which is regarded as the company's top segment. Under "THE COLLECTION", it is our flagship project worth 4.8 billion baht offering new living experiences in Sukhumvit-Asoke area with contemporary architectural design and world-class interior decoration and materials imported from Italy and Germany to meet customers' sophisticated lifestyle.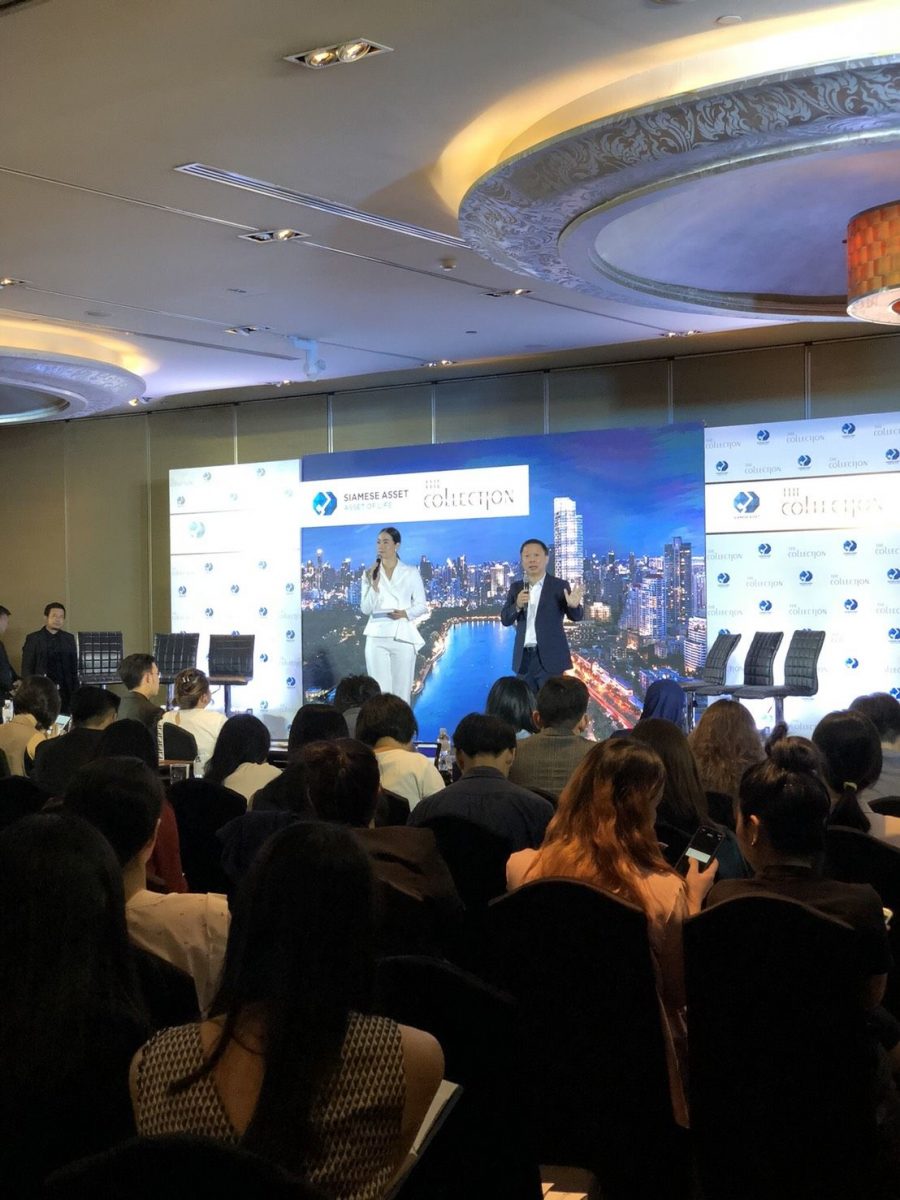 "THE COLLECTION" is located in a 2-rai and 57.8 square wah or around 3,431 sqm plot, worth a total of 4.8 billion baht. The project situates at a prime location — Sukhumvit Soi 16 which can be connected to several major roads like Sukhumvit, Asoke and Rama IV. Only two minutes away from BTS Asoke Station, the project is designed under "Living without Compromise" concept where the focus is on exquisiteness and the best of everything. Every part of the construction is carefully monitored and supervised which meets the international standard of condominiums.
The entire project is divided into two buildings: the main one comprises 41 floors featuring 443 units which are
1-Bedroom (1 bedroom 1 bathroom) room size 33.80 – 34.20sqm (334 units)
2-Bedroom (2 bedroom 2 bathrooms) room size 63.80 – 69.50sqm (107 units)
Penthouse (3 bedroom 3 bathrooms) room size 84.20 and 135.35sqm (2 units)
Mr. Kajonsit added that: "The company has collaborated with design and architectural experts such as Creative Crews Ltd, our architectural consultant, which helps distinguish our project from all others, and ONG & ONG Design Co., Ltd who is responsible for interior design that very well reflects the project's identity through every design elements and material choices imported from abroad including Snaidero kitchen from Italy designed by Ferrari's designers who utilise the same surface coating technique just like that applied to Ferrari cars which gives shining and luxury surface with fingerprint protection features, or kitchenware from Kuppersbusch and world-class bathroom design furniture masterpiece from Hansgrohe where every piece is made from brass but with a signature colour of THE COLLECTION. Also we imported top-quality marble tiles Ariostea from Italy's Iris Ceramica Group to use as bathroom and kitchen."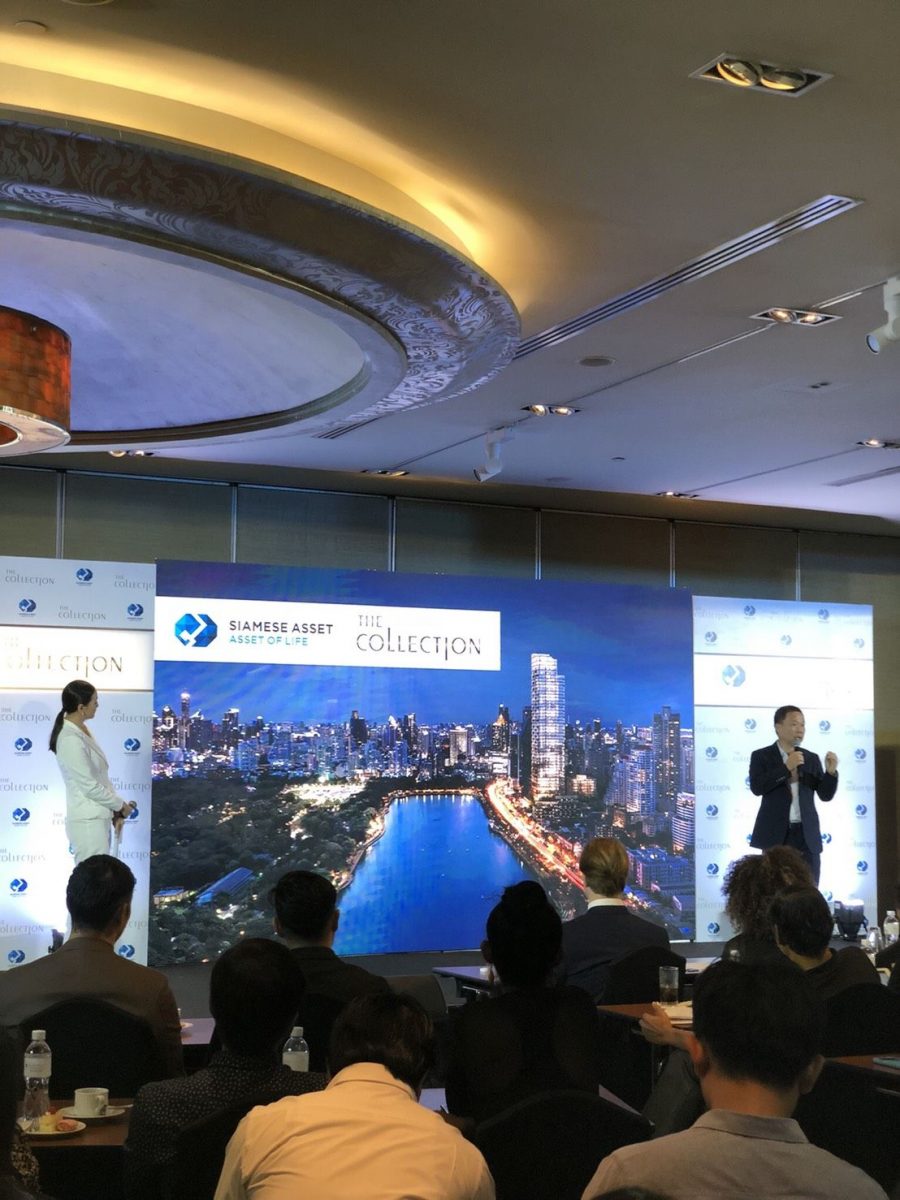 THE COLLECTION also offers a wide range of facilities including gyms, co-working space, mini theatres, private meeting room, sky jogging, sky garden, to name a few. The project also installs various security innovations, from CCTV Monitoring and Control which is always connected to the control room for the highest level of safety, standard parking, automatic parking or smart parking to Home Intelligence System developed by the company for customers' convenience where everything can be controlled at their fingertips.
In terms of marketing and public relation communication strategies, Siamese Asset is determined to build customer confidence through online and offline channels     such as social media campaigns especially Facebook, online content and more, penetrating the market of those with high purchasing power which can be categorised into four groups: "The Thinker" or modern and business people, "The Trendsetter", "The Traveller" which includes investors and "The Collector" which also means small- and medium-sized families. THE COLLECTION is expected to start its construction by 2019 and expected to complete by 2021. An sale price is available at 6.2 – 45 million baht. The company is confident that the project would earn highly positive feedbacks from both investors and those looking for a place  to live, Mr Kajonsit concluded.
Contact "THE COLLECTION" sales gallery at 092-989-2459
or visit www.collection16.com