Japan's No.1, 'NITORI', furniture and home furnishings brand, opens first Flagship Store in Thailand on 31 August at centralwOrld with a guarantee of top-notch innovative products.
ประกาศที่เกี่ยวข้องกับเนื้อหา
---
– First time in Thailand, the kingdom of innovative furniture and minimalist home furnishings from Japan for all Thai people to enjoy at affordable prices.
– Enjoy home furniture shopping from over 5,000 items in a spacious area of over 2,600 m2 at Zone I, 5th floor, centralwOrld, global lifestyle landmark destination
– Recommending top ten innovative 'must-buy' items from NITORI with unique design, for people in Asia under the concept of 'enriching homes of people all over the world' for a better, easier and more comfortable life.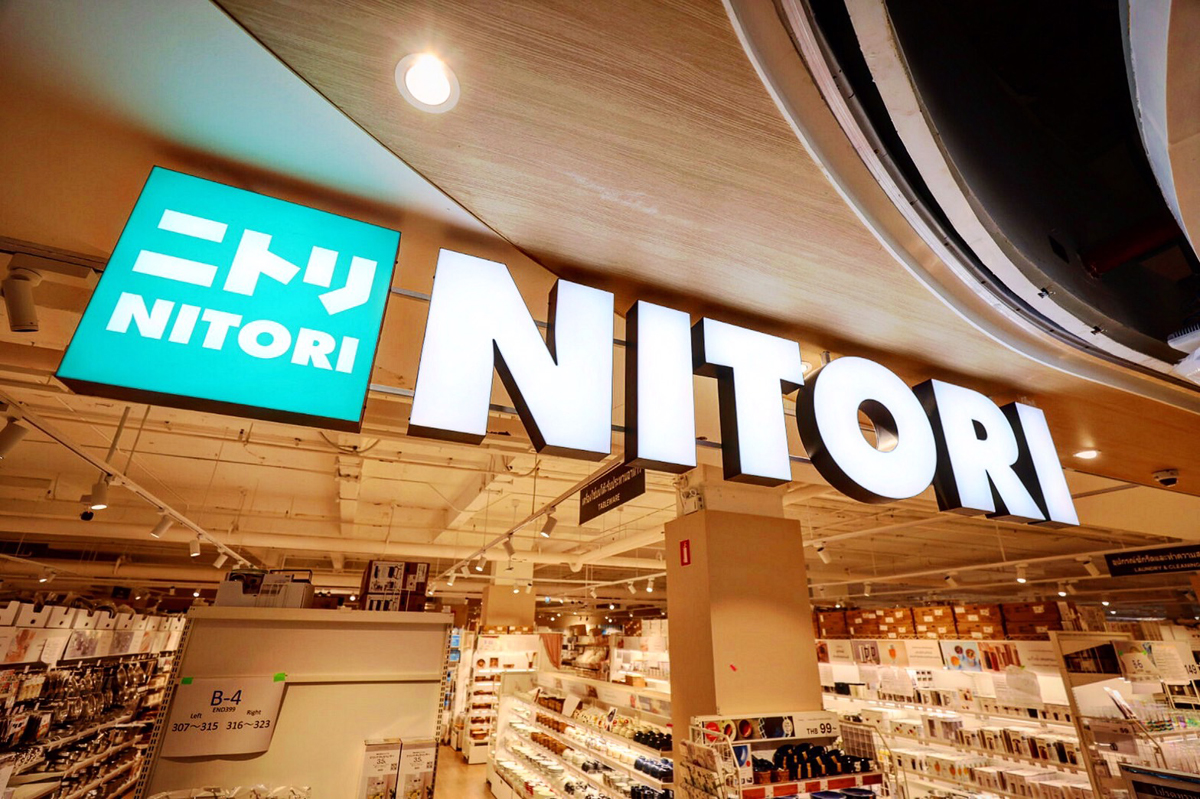 centralwOrld, a global lifestyle destination in the heart of Bangkok, welcomes you to the first NITORI Flagship Store in Thailand, Japan's No.1 furniture and home furnishings brand, which will open on Thursday 31 August 2023. The NITORI Flagship Store is situated in a spacious area of 2,600 m2 at Zone I, 5th floor. The NITORI Flagship Store is a great shopping venue for those who love minimalist-style homes and offers great Japanese products without the need to fly to Japan. centralwOrld has also selected the top ten recommended NITORI items, which are best-selling items that both Thai and Japanese customers have praised as highly-advanced products from Japan that everyone should definitely check out!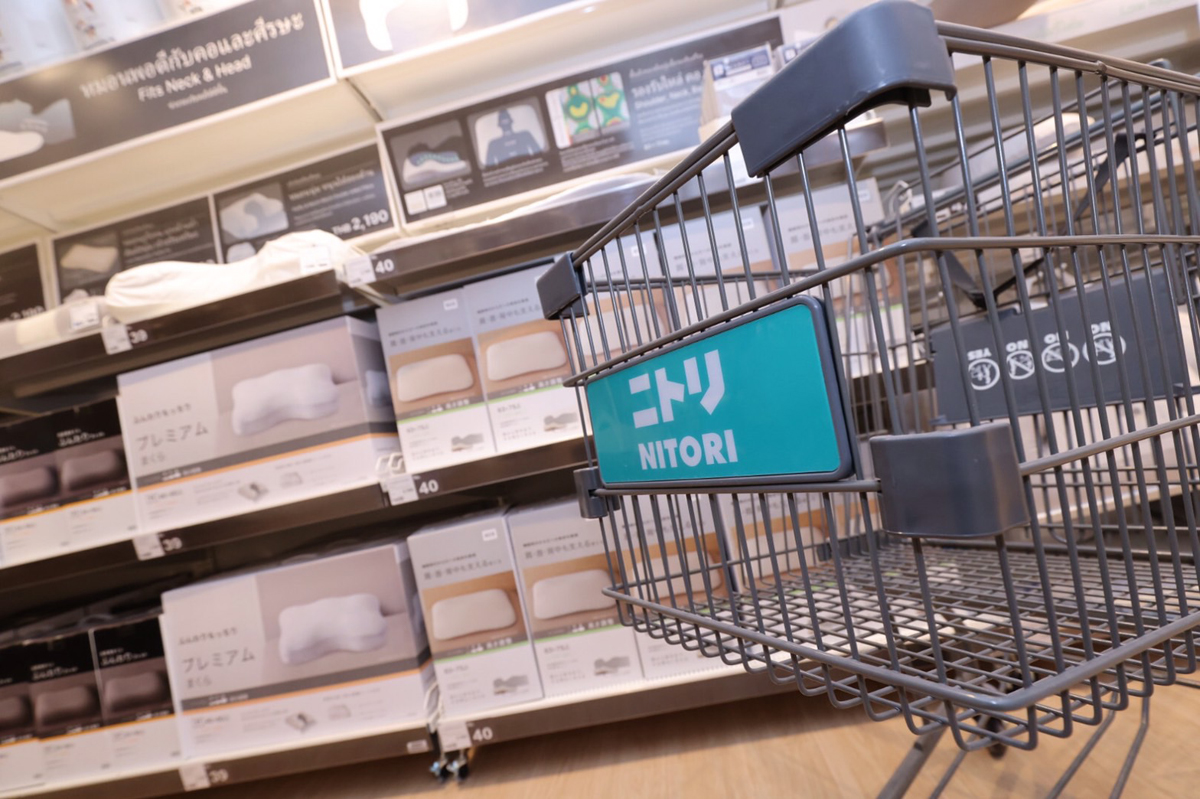 NITORI, Japan's no.1 furniture and home furnishings brand was founded in 1967 and won the hearts of Japanese customers with products created under the concept of 'enriching homes of people all over the world', with the aim to make people's daily life more convenient and comfortable. NITORI's products, therefore, focus mainly on utility and the needs of customers while also fulfilling the needs of a stylish appearance and compact size for space maximization. NITORI products are designed to support the physiology and ergonomics of Japanese or Asian people and help to solve any issue while facilitating users with the aim to pass on the richness of living to people around the world.
10 innovative item highlights that will make your life easier than ever!
Bedtime Story: Innovation for good dreams
1. N-Cool Bedding, No.1 best selling in Japan: We lose up to 50-70% of our body heat during sleep; reducing the temperature of the head stimulates the release of melatonin, which helps make us sleep better.
N-Cool technology has been developed and applied to various bedding products that rank as number one best-selling items in Japan. This special technology keeps the bedding cooler than the room temperature. There are three levels of cooling to choose from: Cool, Super Cool and Ultra Cool. The technology helps prevent moisture, inhibits the growth of bacteria and prevents musty smells. There are many products that use N-Cool technology such as blankets, bedsheets, pillows, dolls, pet beds, indoor slippers, clothes, and baby stroller seat cushions, etc.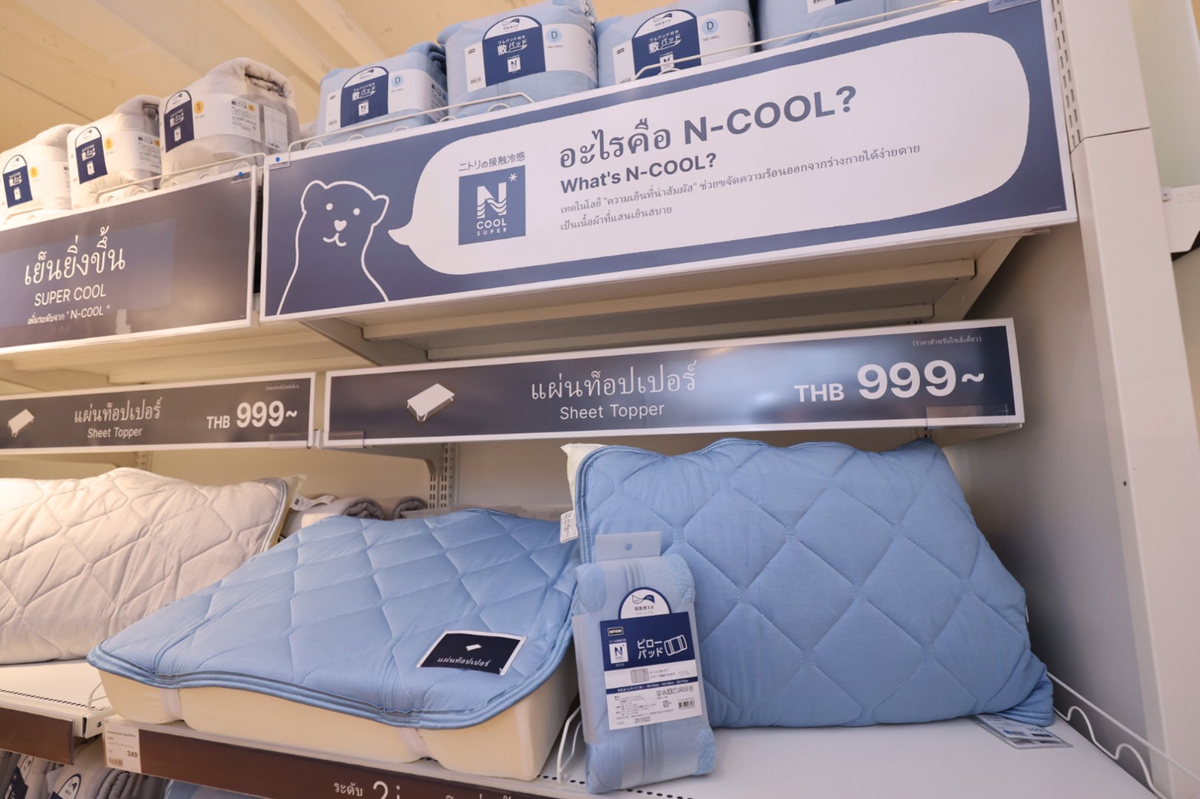 2. Pillow Collection for all sleeping styles: Sleep quality is important to our body, brain and mind. NITORI has created innovative pillows to help you sleep comfortably all night long and wake up feeling fresh. The different types of pillows include:
– N-cool Pillow – the pillow utilizes NITORI's unique N-Cool technology as reducing the temperature of the head helps stimulate the release of melatonin. The N-Cool pillow helps improve sleep and is suitable for those who easily feel uncomfortable in hot conditions.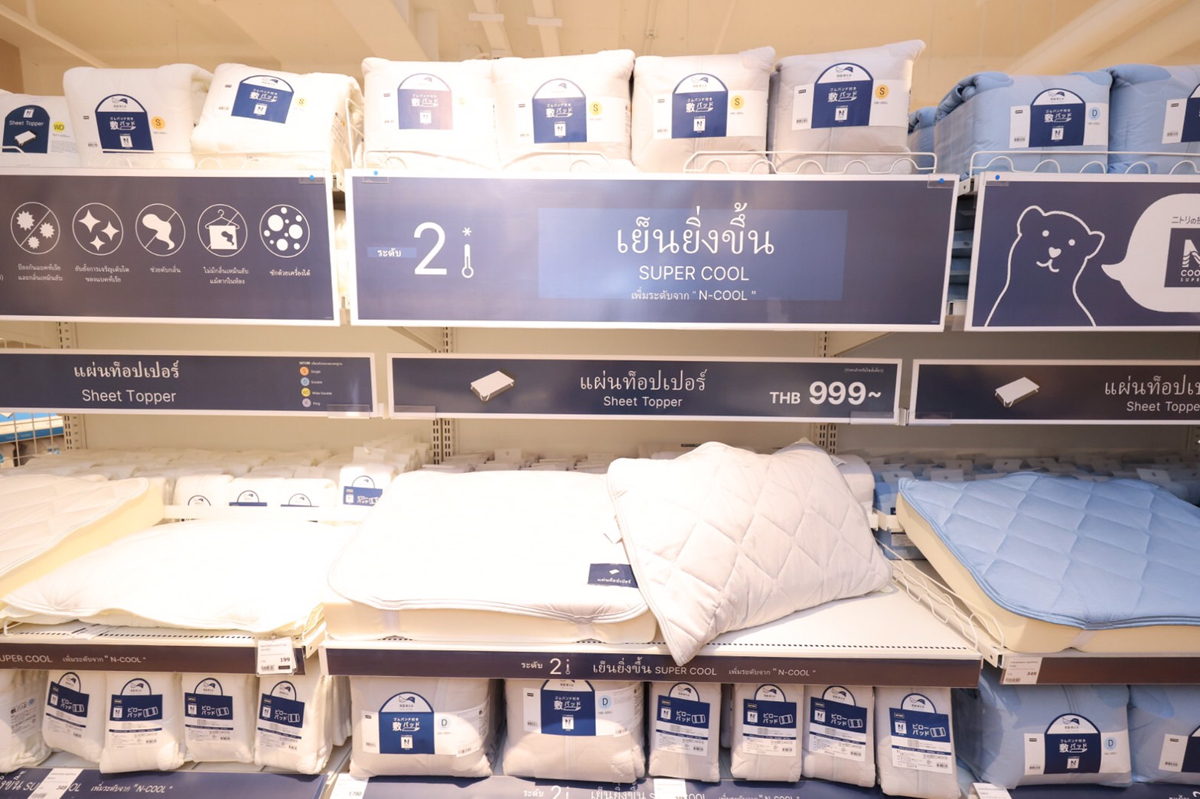 – Hotel Style – a high quality pillow with the same standard as pillows used in Japanese hotels. The filling is ultra-fine polyester microfiber, with high flexibility, which allows the weight to slowly and gently sink in, giving the feeling of feather-filled pillows. The pillow envelops around the shape of the head and supports the weight from the back of the head to the neck muscles, which helps reduce stiffness or aches. The outer fabric of the pillow is soft and gentle on the skin and is versatile as it can be cleaned in a washing machine to ensure constant cleanliness.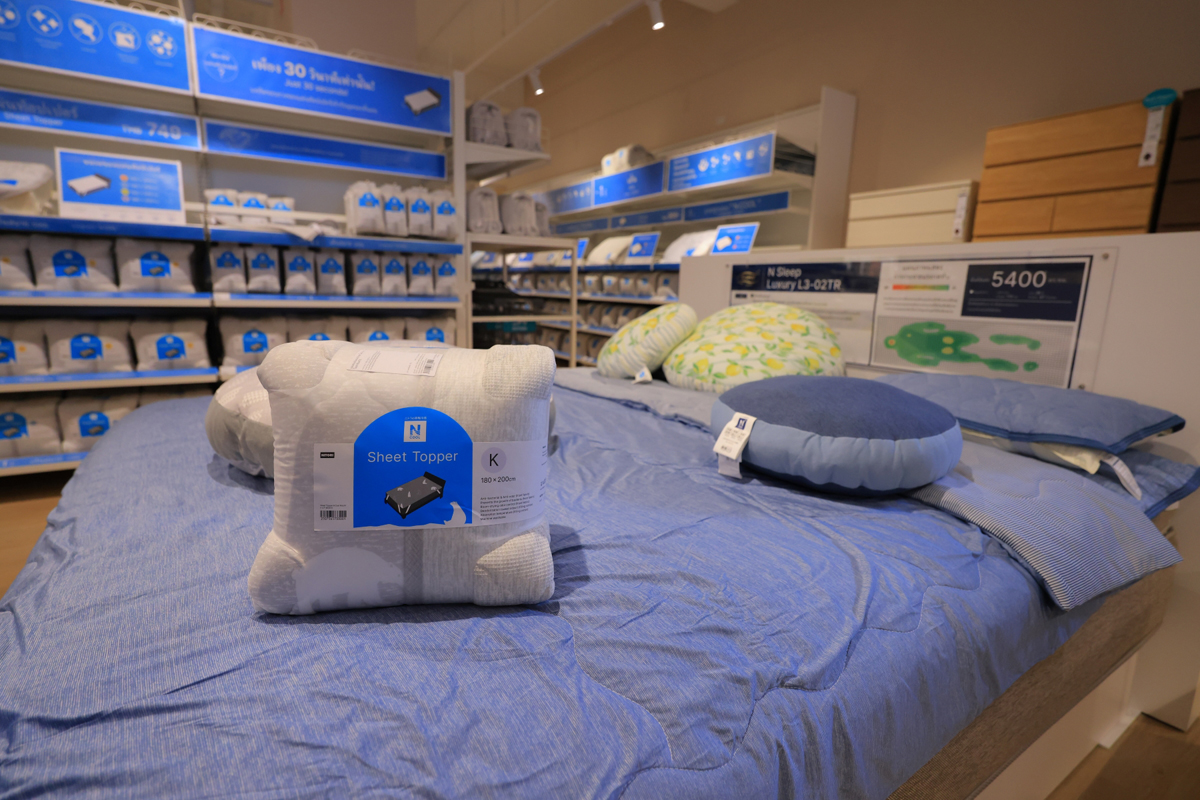 – Functional – Function-focused pillows that meet a variety of needs. The highly popular functional pillow is an anti-snoring pillow, and a helps reduce pains or strains on the neck and shoulders, made from antibacterial fabric that helps to prevent any musty smells.