Asia's First Offering of a Digital Bond from a Real Estate Company! Sansiri & Krungthai introduce "Sansiri Digital Bond through "Pao Tang" app Starting at only THB 1,000, anyone can buy and receive a yield of 3.10% per year allowing Thais to have easier access to investment
– The first real estate company in Asia to offer digital bond. Sansiri joins hands with Krungthai Bank to launch "Sansiri Digital Bond" through a corporate bond wallet in "Pao Tang" Minimum subscription starts at only 1,000 baht so that all Thais have equal and inclusive access to investments.
– Offering consistent returns for investors with fixed interest rate of 3.10% per annum. The interest will be paid every 3 months throughout the bond term. Short term investment of only 2 years and 6 months. BBB+ rating by TRIS Rating.
– Real-time 24-hour trading via Corporate Bond Wallet on the "Pao Tang" application which shows the bond's holding information, bid and offer price all in one place. More liquidity! the investors can also buy and sell the digital bond instantly in secondary market after the bonds enter the corporate bond wallet on Pao Tang app.
– Another step forward for Sansiri in terms of equality and accessibility for all Thais. Apply for Pao Tang's digital bond wallet today. Subscription is start from January 18, starting at 8:30 AM.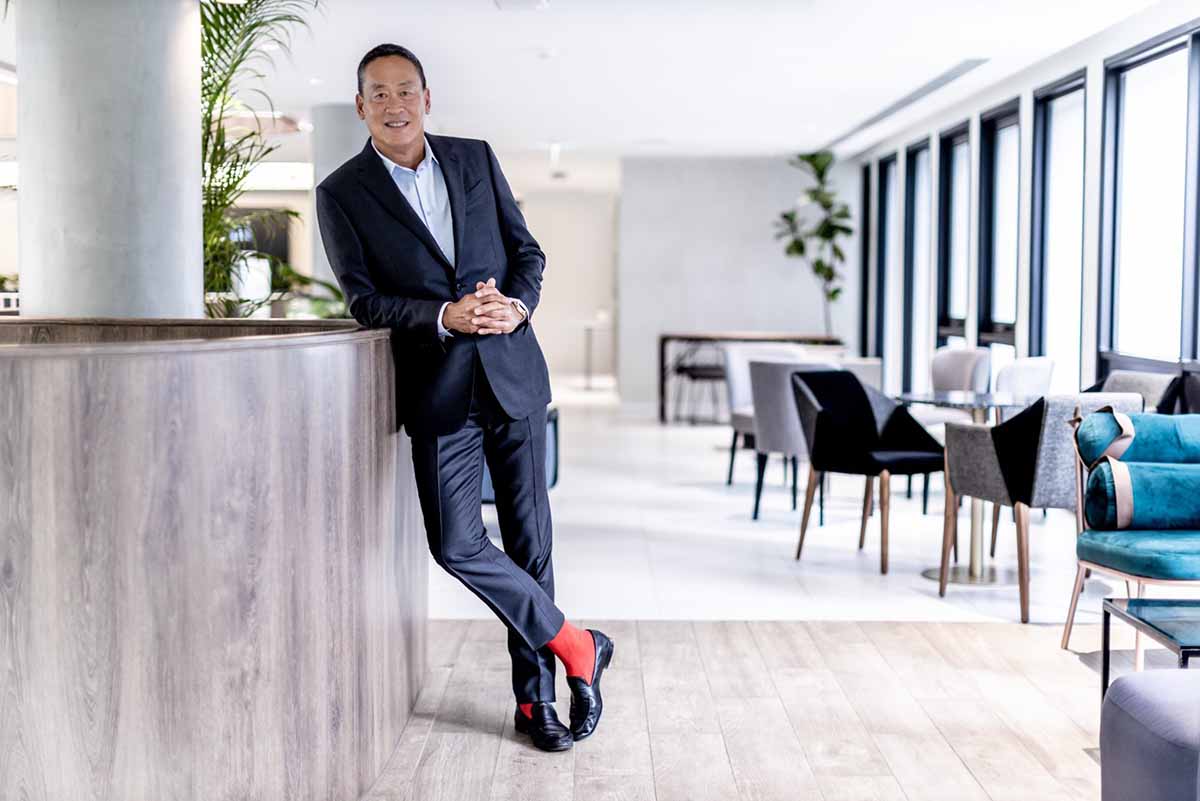 Mr. Srettha Thavisin, President and Chief Executive Officer of Sansiri Public Company Limited, said Sansiri has always been committed in seeing the importance of and supporting "equality in all dimensions". Our property development is executed under the will and determination to be a brand that is tangible and "accessible to everyone". This does not only define by how we develop products to be accessible in different price points. Sansiri also recognizes the importance of equal and accessible investments. This leads to a strong determination for us to introduce financial innovations in new ways to meet the needs of our customers and make it easier for Thais to access investments while also supporting everyone to be able to have homes easier too. That is why, in 2021, Sansiri decided to take a step to lead in investment transformation by offering corporate bonds that everyone has equal access and opportunity to buy for the first time in Thailand. "Sansiri i-EASY bond", which everyone can buy starting from 10,000 baht, has received excellent response from subscribers. The bonds were sold out in such a short time in both rounds that we offered during the past year."
In 2022, Sansiri continues to expand its vision in equality in all dimensions and present financial innovations in new ways through an investment that is easy to access for all Thais. The company joins hands with Krungthai Bank Public Company Limited to issue "Sansiri Digital Bond", the first offering of a digital bond from a real estate company in Asia. With a vision to be "a bond that all Thais can access", this new digital bond is another investment option that generates consistent returns. With an initial investment of only 1,000 baht, everyone can trade the bond 24 hours a day through a corporate bond wallet on the Pao Tang application. The digital bond is a named, unsubordinated, unsecured bond, and has a bondholders' representative. The interest rate is fixed at 3.10% per annum. Investment period is at only 2 years and 6 months, with interest paid quarterly. In addition, Sansiri Digital Bond still have liquidity as it can be bought and sold immediately in the secondary market after it enters the corporate bond wallet on Pao Tang app. The subscription period is opened at the same time at 8:30 AM on January 18, 2022, via corporate bond wallet only on Pao Tang application to all small investors to have equal access.
"The partnership with Krungthai Bank to launch Sansiri Digital Bond on Pao Tang app is another step forward for Sansiri's commitment, which emphasizes on equality and accessibility in all dimensions for all Thais. It is an extension of the success of bond investment in a new approach, allowing all groups of people to access investments easily and thoroughly. We combine lowest initial investment limit for corporate bonds ever in real estate business with the strength of Pao Tang application by Krungthai Bank. Its development of a variety of functionalities has made it a go-to app that more than 33 million Thais are currently using," said Srettha.