Singha Estate Unveils Its 2023 Business Plan, Aiming for Excellence in All Dimensions with the "S EXCELS" Strategy, Targeting Revenue of THB 17 Billion and Creating All-Time High Profits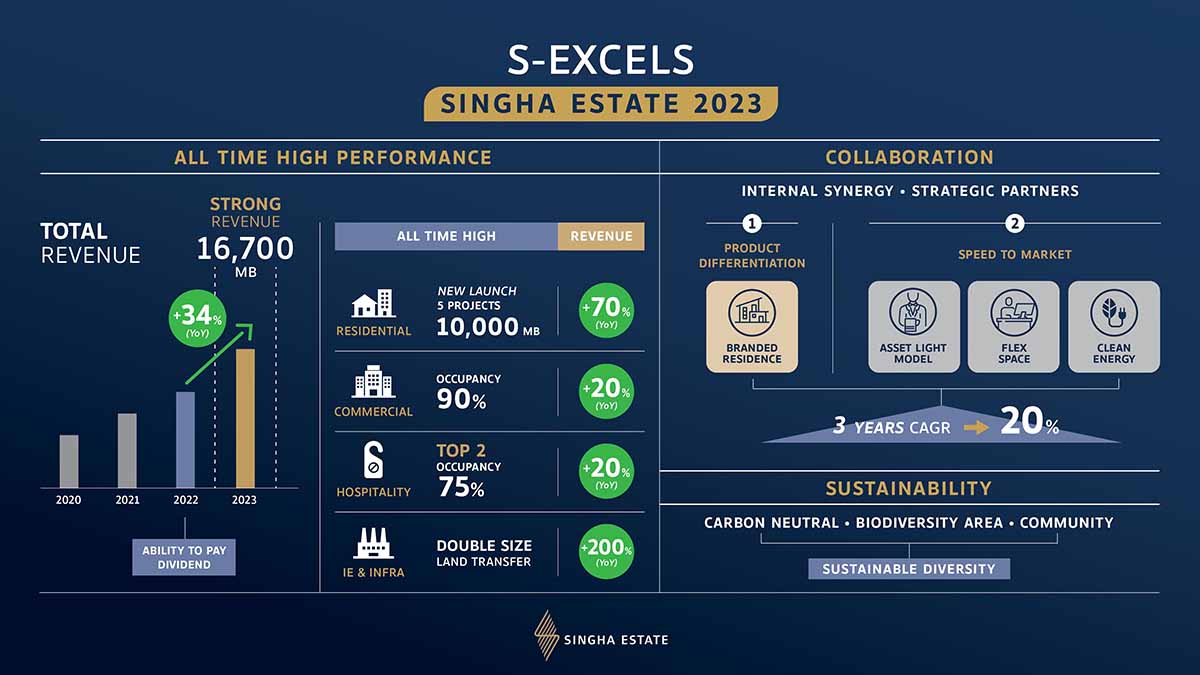 – Singha Estate Public Company Limited will drive business growth aggressively in 2023 with the "S EXCELS" strategy, aiming for excellence in all dimensions, reaffirming the Sustainable Diversity vision to create a synergistically diversification and sustainable business growth, and increasing the total revenue by 34% from the previous year or over THB 16.7 billion. Singha Estate aims to open at least five new horizontal residence projects worth over THB 10 billion, while their commercial real estate business shows good promises with an average occupancy rate of 90%. The hospitality business under SHR management aims to increase the occupancy rate to achieve an all-time high of 75%, with expected revenue surpassing THB 10 billion in 2023. Meanwhile, the industrial estate and infrastructure business is ready to take a giant leap forward with double the number of the ownership transfers.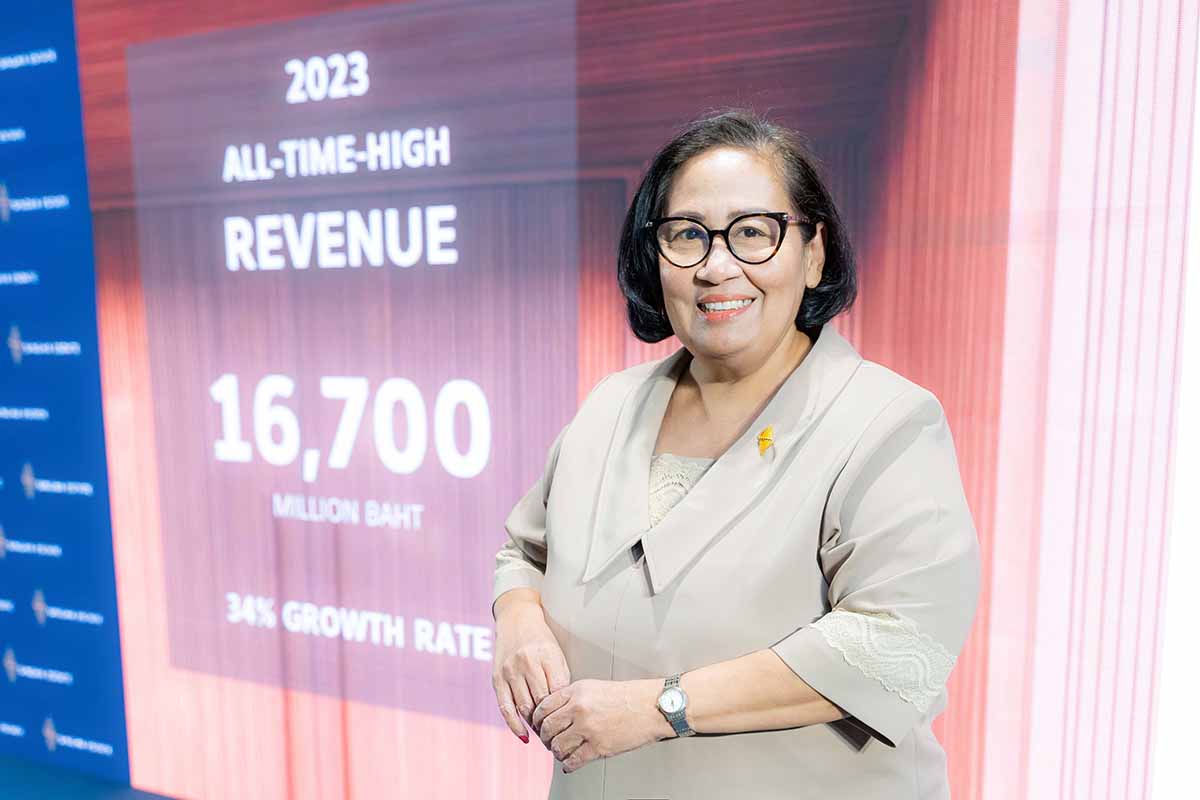 Mrs. Thitima Rungkwansiriroj, Chief Executive Officer of Singha Estate PLC, or "S", reveals that in 2022, the company generated a revenue of THB 12.5 billion, an increase of approximately 62% from the previous year. Several factors contributed to this growth, including the success of the SIRANINN RESIDENCES project, which achieved a high booking rate and transferred ownership of more than 70% and 30%, respectively. It is a glorious milestone to reach only a year after restructuring its business and officially entering the horizontal-housing development market. The hospitality business managed by SHR exceeded its revenue target, reaching THB 8,700 million, making it Thailand's No.2 highest revenue-generating hotel operator. Utilizing powerful strategies combined with a boost from the reopening of the tourism industry, the average daily rate (ADR) experienced an increase of over 28% from the previous year. The office building business also showed significant signs of recovery, with higher occupancy Moreover, the industrial estate and infrastructure business had revenue from ownership transfer over 77 rai (approx. 123,200 sqm.) in the previous year.
"2023 is a significant year for Singha Estate, with our "S EXCELS" strategy aiming for excellence in all dimensions. The first dimension is excellent business performance, pushing the profit target to an all-time high in all business portfolios. This year, the company will be able to increase its total revenue by up to 34% or an approximate value of THB 16.7 billion. The second dimension is to increase business leverage, strengthen competitiveness, focus on creating synergy between the four businesses, and partner with global partners to achieve an average annual growth rate of 20% over the next three years. The third dimension is sustainable development. The company aims to achieve carbon neutrality in 2030 and plans to conserve the biodiversity of the area where the businesses locate," Mrs. Thitima said.