Proud Real Estate launches ROMM Convent, a 4.15bn-baht CBD Retreat Residence on Soi Convent-Sathon Road, joining forces with BeDee by BDMS and BNH Hospital to provide a holistic wellness solution to the ROMM family
ประกาศที่เกี่ยวข้องกับเนื้อหา
---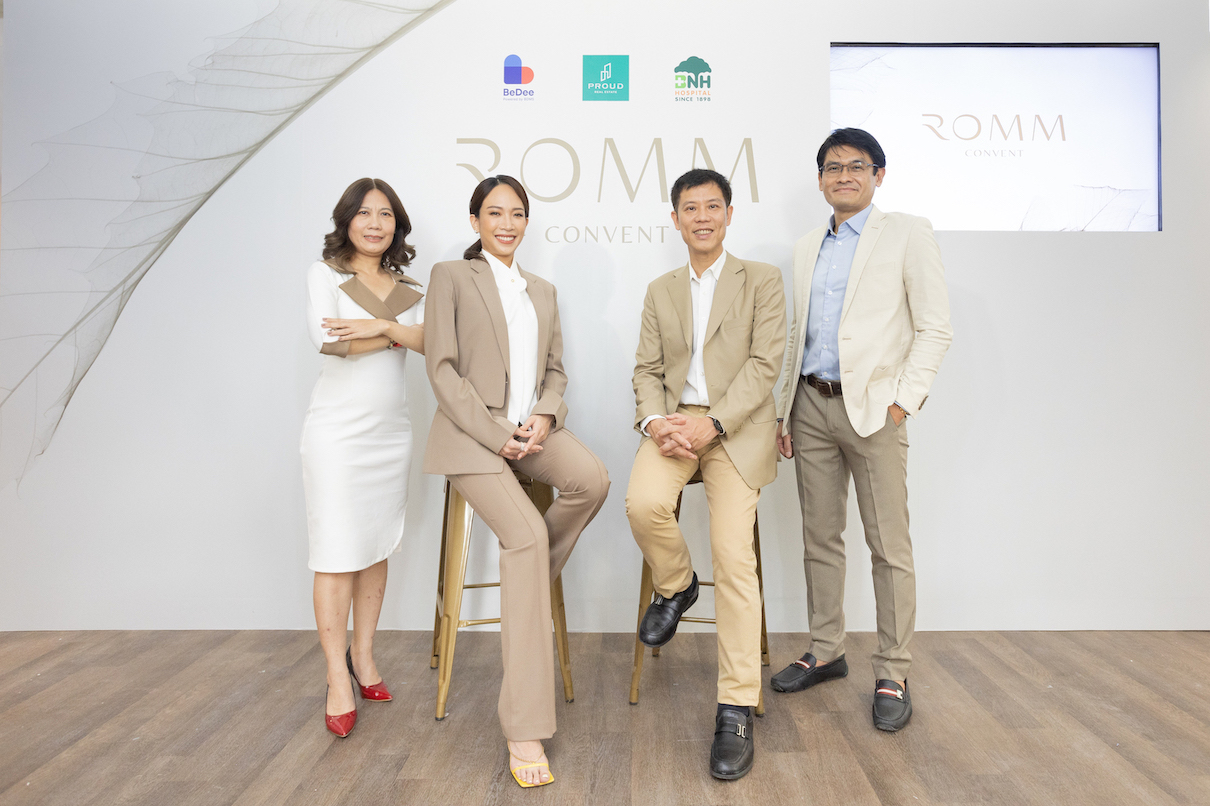 – Proud Real Estate Public Company Limited is pleased to announce the launch of ROMM Convent, a luxurious 4.15-billion baht condominium project on Soi Convent-Sathon Road, designed under the concept of Central Business District (CBD) Retreat Residences. The development offers a unique blend of urban and retreat living to enhance the quality of life for its residents. Units are priced from 8.5 million baht, with a range of amenities, including the innovative Proud Health Butler service and the BeDee by BDMS virtual hospital application, connecting residents to Thailand's largest private hospital network for 24-hour healthcare. The project also includes a Sky Retreat to satisfy the lifestyles of future generations.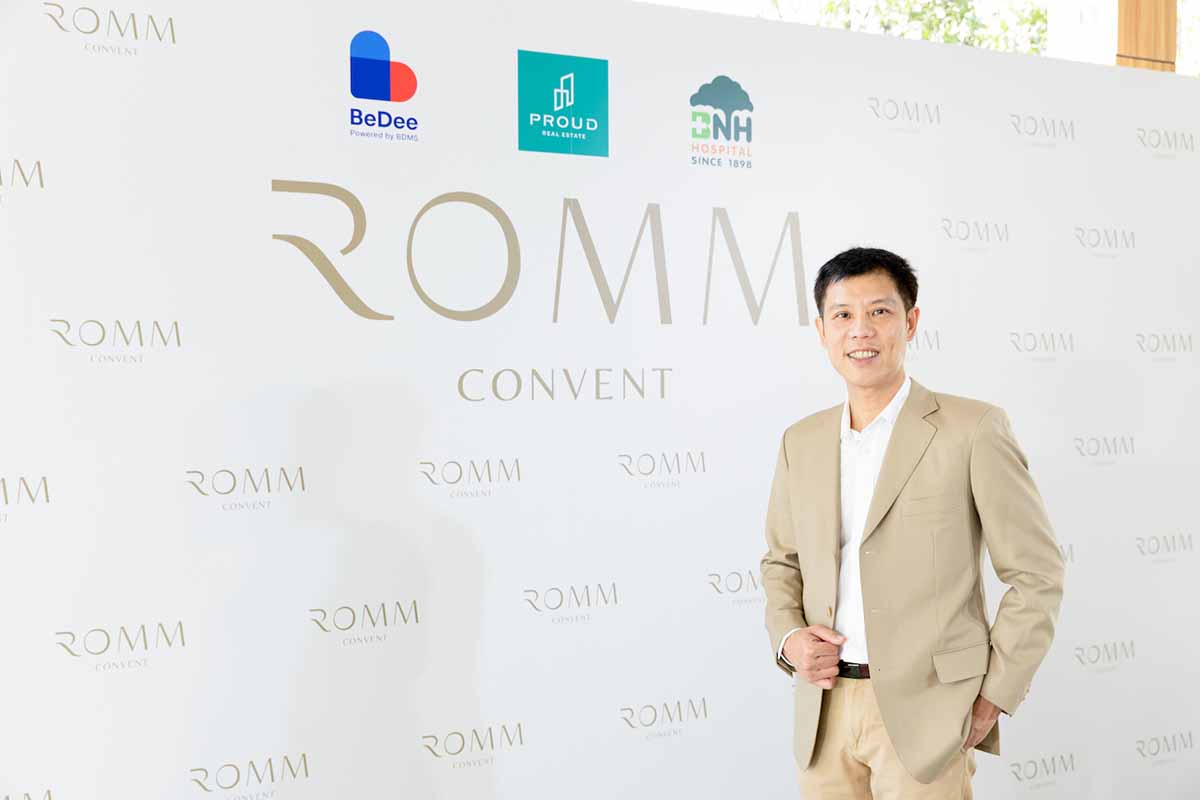 According to Mr. Pumipat Sinacharoen, Chief Executive Officer of Proud Real Estate PCL (PROUD), the ROMM Convent project was developed after extensive research into the Sathon-Silom-Lumphini CBD area's current and future developments. The research highlighted the upcoming mega projects, including One Bangkok, Dusit Central Park, Silom Edge, and Park Silom, making the area the most dynamic and vibrant district for both locals and foreigners in the next three years. The research also indicated high demand for two-bedroom units, leading to the development of ROMM Convent.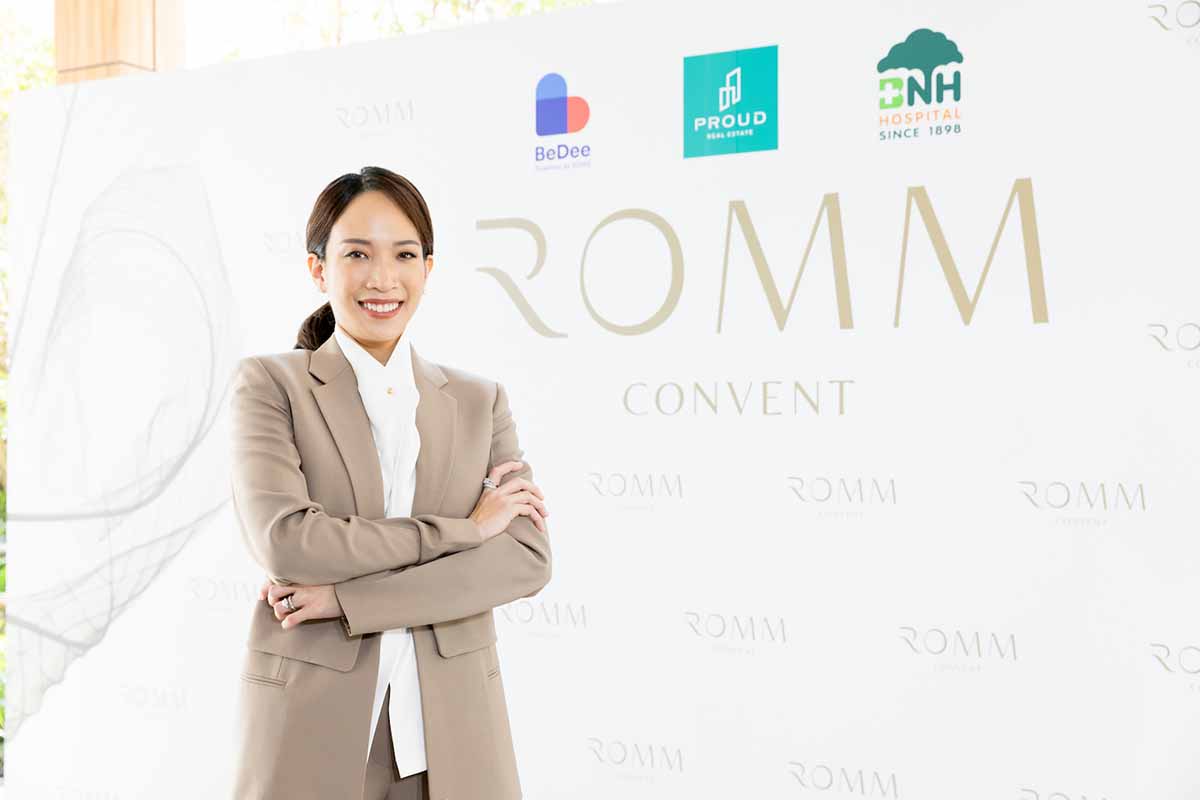 Miss. Proudputh Liptapanlop, Executive Director of Proud Real Estate PCL (PROUD), explained that ROMM Convent is the first condominium on Soi Convent-Sathon Road, making it a rare and coveted location. The project is designed under the three concepts of LIVE. WELL. LIFE. The first, LIVE, refers to the live architecture that perfectly blends nature with living. The design focuses on natural wind and air circulation, sunlight through full-height glass, and green areas, giving residents a feeling of home in every step of the project. WELL signifies a wellness solution cooperating with the country's leading healthcare providers, and LIFE focuses on enhancing residents' quality of life by providing a large common area of almost 2,000 SQ.M. to meet future living trends and satisfying the lifestyles of all generations with facilities such as the Music Room, FitLab Café, Sky Lounge, a Family Onsen, and a 25-meter-long swimming pool with a hydrotherapy system.
"Proud Real Estate Pcl (PROUD) has partnered with the BeDee by BDMS and BNH Hospital to develop a holistic wellness solution, providing 24-hour hybrid healthcare services both online and on-site at ROMM Convent and BNH Hospital. The innovative Proud Health Butler service is provided in each unit, with staff trained to provide basic health suggestions via the Proud application and transfer residents to specialists upon request. Other healthcare services include medicine delivery, physical therapy, and in-home nursing assistance for new mothers. ROMM's residents will also be invited to join the BNH Royal Heritage Membership to receive VVIP service from a team of A-List professional doctors, with discounts up to 20% and many other privileges from the hospital."