Ms.Oranuch Lerdsuwankij, Chief Executive Officer and Co-Founder of Techsauce Media Co Ltd, the organizer of Techsauce Global Summit, Southeast Asia's largest international tech conference, said Techsauce Global Summit 2018 has received the support from global partners such as Techstars, one of the world's best accelerators,  and Thailand's leading companies including Siri Ventures, True Digital Park, PTT Pcl, Advance Info Service Pcl, Line Company (Thailand), dtac Accelerate, Siam Commercial Bank's Digital Ventures, Muang Thai Insurance Pcl, AddVentures by SCG, and Thailand Convention and Exhibition Bureau (TCEB) which will exchange their insights and update the world's trends with the participants. With their support, Techsauce Global Summit 2018 has finally happened and achieved its big goal.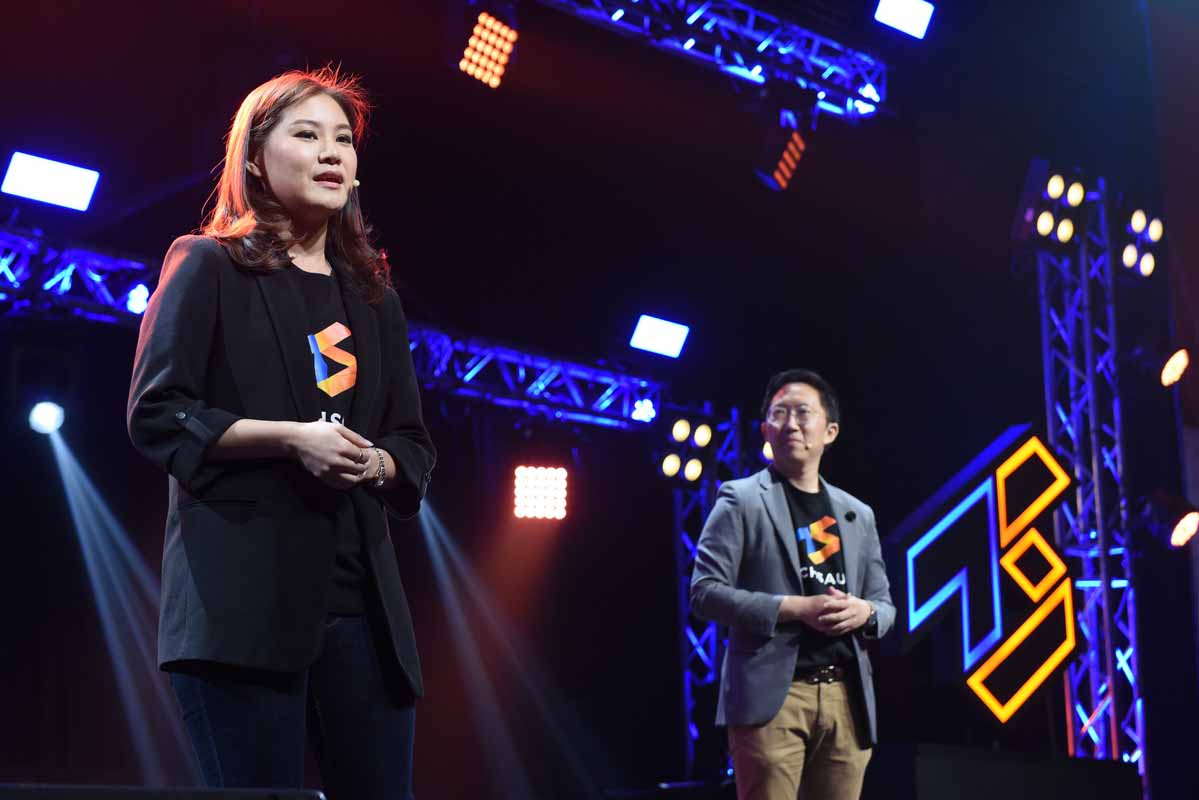 "Executives, the business sector, startups and tech enthusiasts show their interest in attending the conference. We have sold over 10,000 tickets to individuals and corporates this year. This reflects that every party is awakened to keep themselves updated about technology trend which plays a vital role in changing the world at the moment," said Ms.Oranuch.
She said the event will take place on June 22-23  at Centara Grand @ Central World. The highlights comprises
1. Conferences which are divided into ten zones: 1.1 AgTech & FoodTech Stage 1.2 HealthTech Stage 1.3 LivingTech Stage 1.4 FinTech Stage 1.5 Startup Stage 1.6 Venture Capital (VC) Stage 1.7 Deep Tech Showcase & Head to the Future Stage 1.8 Blockchain & Cryptocurrency Stage 1.9 AR & VR Stage and 1.10 Data Science & AI Stage.
"Over 200 speakers who will share their insights on each stage are CEOs, investors and the tech-savvy gurus such as David Brown, co-founder of Techstars, Joseph Lubin, co-founder of blockchain platform Ethereum, Mike Peng, Managing Director of IDEO Tokyo who attracted a plenty of audience in our event last year," added Ms.Oranuch.
2. Workshops which are separated in three rooms and around 20 classes. This part is exclusively organized for only those who purchase Grand tickets.
3. Exhibition which demonstrates booths from startups globally and from investors who are keen to investing in startups.
4. Business Matching which provides chances for startups, investors and private companies to meet and discuss their businesses.
5. Startup Pitching in semi-final and final rounds to seach for "Champion of Champion" from 20 countries in Asia and Oceania.
She is confident that this event will be a significant part to enhance the region's tech ecosystem as well as get the Thai business sector ready for the Global Disruptive Technology era. She also believes the event will generate no less than 500 business matching deals.