Orange Line Train: A new alternative to travel to Rama IX – Krungthep Kreetha, an extension of Bangkok.
Krungthep Kreetha Road can be easily reached by car, either directly from Rama 9 Road, Srinakarin Road, Krungthep Kreetha Road via Bangkok-Chonburi Motorway, which is the easiest route to take if you use the expressway regularly. Being familiar with the Ramkhamhaeng area, you can enter Krungthep Kreetha Road via Ramkhamhaeng soi 24, which is a residential area and the largest educational institutions in the Ramkhamhaeng area such as Ramkhamhaeng University and Assumption University, Rama 9 Road.
The Rama 9 – Srinagarindra – Ramkhamhaeng area, to Krungthep Kreetha, is a district where, although there are no existing BTS routes available, there will be an Orange Line train passing through, which will link both Ramkhamhaeng and Lamsalee districts. Getting to BTS Ratchathewi and MRT at the Cultural Center Station, in the heart of the city, will make your trip easier.
The area along the Rama 9 road, from Ramkhamhaeng intersection, to Srinakarin intersection, is an area where real estate development has been developed, and the type of detached houses is quite high, especially from two main developers, Seri Village (owned by 99 Residence Project) and Nirvana Group, all of which are under development at Ramkhamhaeng-Pattanakarn Road, Ramkhamhaeng Road and Ramkhamhaeng soi 24, for a long time. Due to the fact that the area is densely populated, there is now a medium-to-market Retail Commercial, launched to cater to the needs of the people in the area. Living more than Traditional Retail, The Mall Ramkhamhaeng, in addition to The Nine and Market Market, is a lifestyle center for the neighborhood, also has a Home Pro Mall recently turned black, new to the late 2016 ago, he co-created animation as well. 
For the area along Ramkhamhaeng Road, the area may have changed and expanded since the past, with the area has facilities that allow for comfortable life, shopping center, and hypermarket. Marketplaces, corporations, universities, private and large governments, as well as hospitals, are known as Ramkhamhaeng Road for many years.
In the future, there will be an Orange Line passing through both Rama 9 Road and Ramkhamhaeng Road along the way, making it possible for many government and private sectors to make the area along Rama 9 Road, Ramkhamhaeng Road. This includes areas that are constantly changing, improving in ways that are more potent, because people living in these areas can travel to inner cities. The faster, the route of the Metro Orange Line East, the Thailand Cultural Center – Min Buri (Rented), and detailed the progress.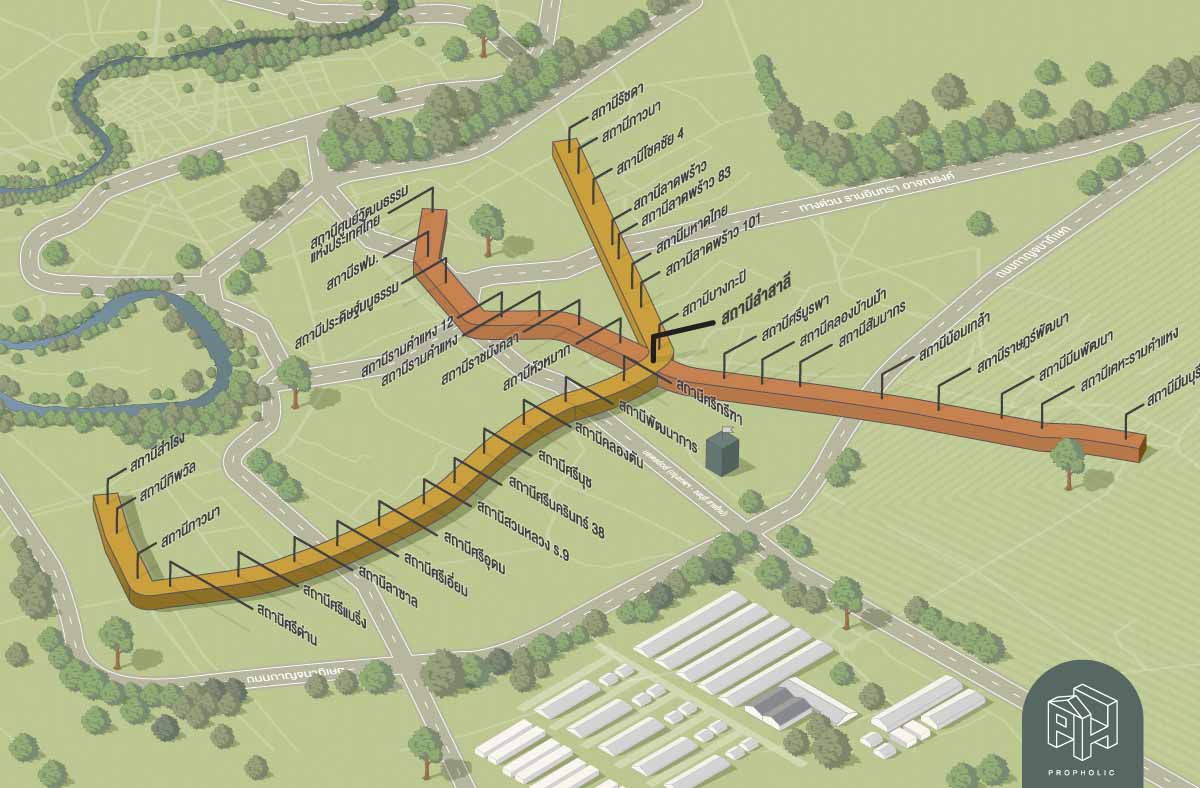 The area along the MRT Orange Line passes through two main roads: Rama 9 Road and Ramkhamhaeng Road, which is connected by the business area of Ratchadapisek Road and on both sides of Ramkhamhaeng Road, housing, apartment, large office building to small size, condominium, shopping center, hypermarket, hospital, called this location. The availability and the potential for a housing or work, as well as a large university, both Ramkhamhaeng University and Assumption University. Although the two universities today, there are other branches outside the city, but both universities on Ramkhamhaeng Road still have students, resulting in the development of the campus around the campus continuously, and still the same community.
And the Orange Line was signed on February 9, 2017, by Mr. Somkid Jatusripitak, Chairman of the Civil Construction Contract, Orange Line Mass Transit Authority During the Cultural Center of Thailand – Minburi (Suwinthawong), during the Mass Rapid Transit Authority of Thailand (MRTA) and the company's six selected companies.
According to the division of the construction into six contracts totaling about 79,000 million baht, a total distance of 22.57 kilometers, and has been completed and opened in 2023, the orange line is orange line. The first signing of the construction contract in the year 2017, other routes are expected to come within this year and next year.
Yellow Line Monorail: Connect North Bangkok to Gateway East
In addition to the Orange Line, then in the area along Srinakarin Road. It is also the point where there is a yellow line through the yellow monorail line. The yellow line starts from Ratchadaphisek MRT station along Ladprao Road, then goes south along Srinakarin Road to the Samrong station. The Green Line – Bearing – Samutprakarn, including a total distance of 30.4 kilometers, Heel track other routes, which at present may not be as progressive as orange lines.
But the government announced earlier that the yellow line would have to be completed by 2017, with the latest progress, on December 6, 2016, The masses of Thailand have opened an envelope to consider a joint venture proposal for the MRT Yellow Line Project, resulting in the BSR Joint Venture, offering the best deals, and getting the lowest compensation from the government. It is currently under negotiation and preparation, expected to be signed and commenced in April 2017, with construction expected to be completed in the coming year 2020 or 2021, faster than the Orange Line because it is a smaller monorail system.
There is also a construction project, Srinakarin-Rom Klao Road, which connects Srinakarin Road, Ramkhamhaeng soi 24, Romklao Road, and Lad Krabang Road, totaling 12.18 km. Providing people on the east side of Bangkok with easy access to the city, more choice of travel options, as well as connectivity. With the Eastern Ring Road, Karnchanapisek Road, making the travel of residents in this area more convenient, the project began construction in September 2015, Bangkok is accelerating the work. Construction of this road is due to be completed in 2017, with more than 50% progress.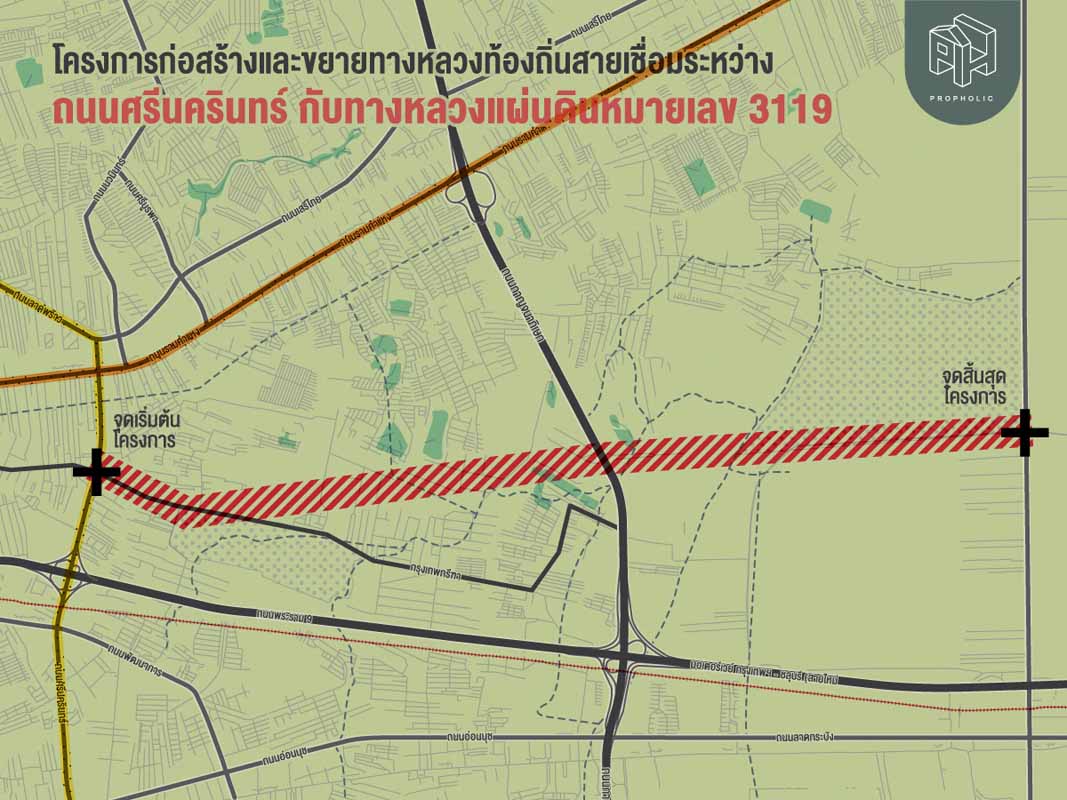 Krungthep Kreetha, the most popular location in the future for high-end projects.
The arrival of the two new MRTs has continued to expand, with the area of Krungthep Kreetha Road, which has been occupied for 10 years. Attention to follow. In the past, the area has been home to dozens of residential projects, as well as the development of retail projects to increase the purchasing power of people living in this area. There is considerable expansion in the area between the inner city and the outer city, because of its location and ease of travel. It is connected to Srinakarin Road, Si Rat Expressway, Bangkok – Chonburi Motorway and Kanchanapisek Ring Road, making this location attractive for many consecutive years.
At present, Krungthep Kreetha is a center of expensive single houses, including leading brands and local developers, as well as high end neighborhoods such as Krungthep Kreeta Sports Club, Unico Grande Golf Course and Community Mall, among the big trees like Kurve 7
The Krungthep Kreeta Sports Club has facilities for all health lovers, whether it is an 18-hole golf course, golf driving range, swimming pool, fitness center, dance hall, restaurant, spa and karaoke room.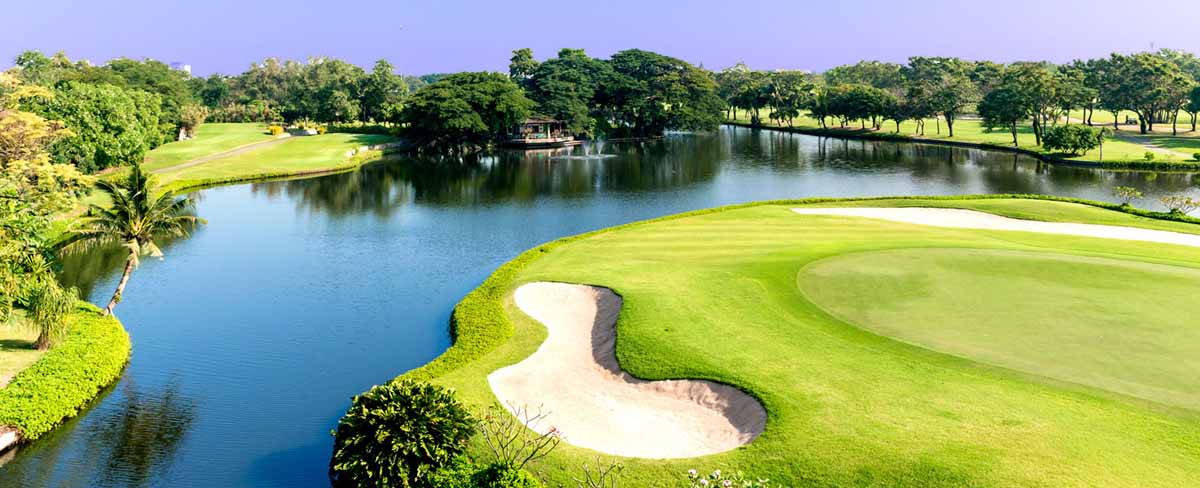 Image Credit: http://www.krungthepkreetha.co.th
Unico Grande Golf Course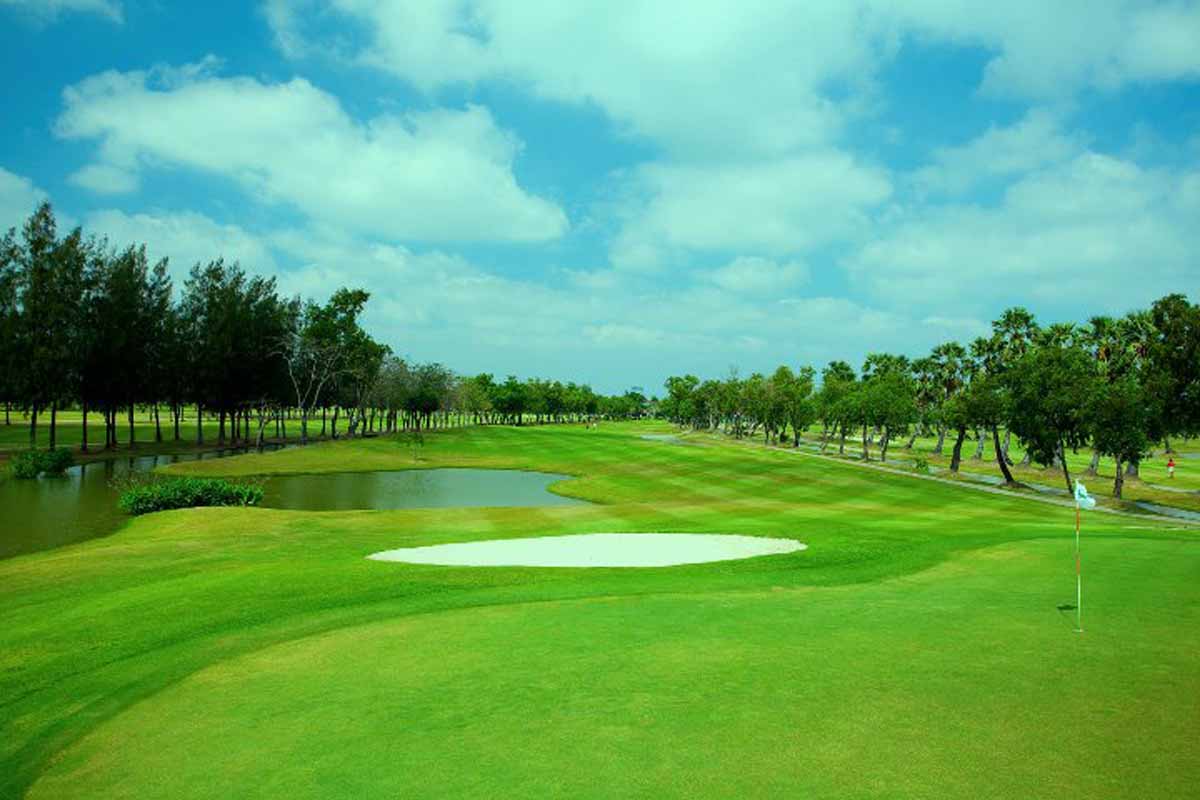 Image credit: https://www.facebook.com/unico.golfcourse/photos/
There is also the Boutique Lifestyle Mall, on an area of over 8,900 sq.m., open to the public, opposite to the two large golf courses, the "The Park – Feel Good Mall" project, which is an open project. Coupled with the high end "PARK AVENUE – 36 Private Residences", a lifestyle mall with a groundbreaking concept, located on the 3rd floor of The Park, guests can enjoy the swimming pool.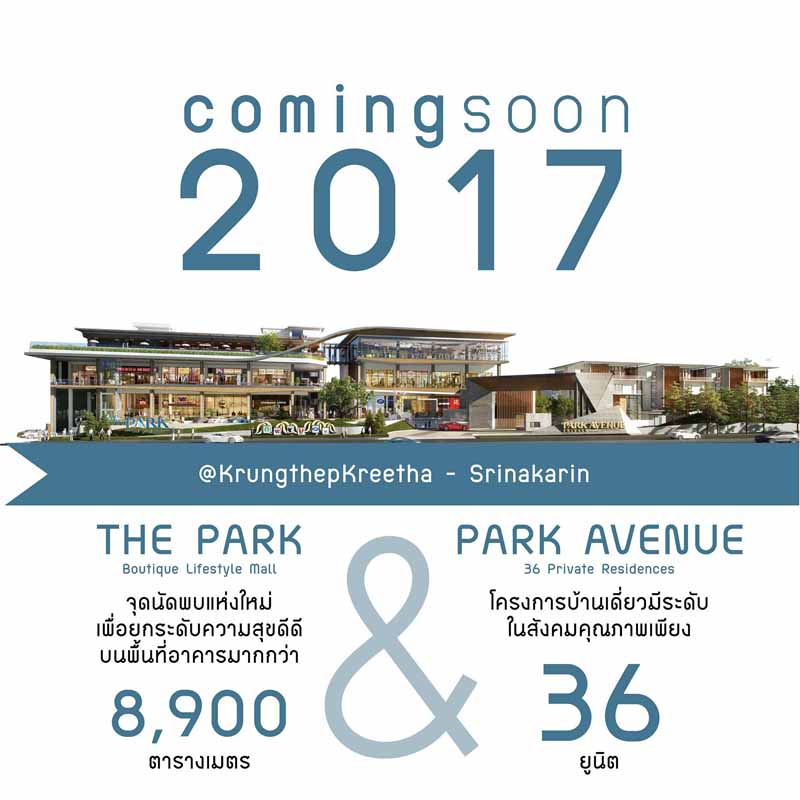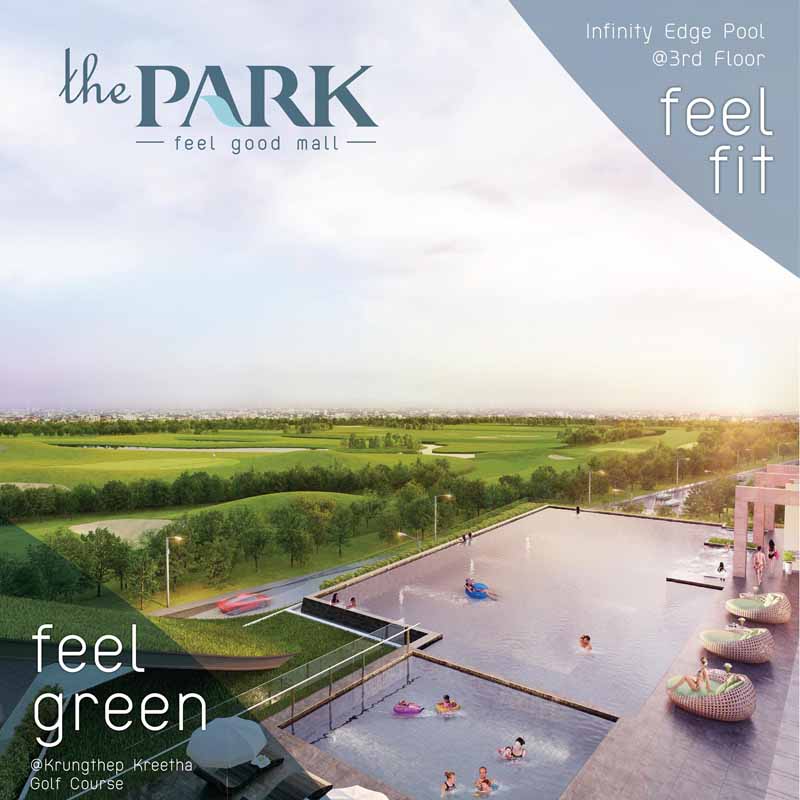 Image Credit: https://www.facebook.com/theparkth.mall
The owner of "The Park – Feel Good Mall" is not far away, but a four-wing, experienced hotel chain, The Four Wings Residence and The Grand Four. Wings Hotel, the largest in Srinakarin area itself.
The success of the new Community Mall project reflects the densely populated residential area of Krungthep Kreetha, and it also addresses the demand. The people of this district rely on the malls on Rama 9 Road and Srinakarin Road …, by the Krungthep Kreetha district, there is also the development of low-rise residential projects, which are very big projects in the future. Up to two projects from two developers, who are quite specialized in developing projects in this area, are Nirvana and Property Perfect
Nirvana has announced plans to develop a low-rise project worth over 13 billion baht, on an area of 300 rai, which will launch in the fourth quarter of 2017.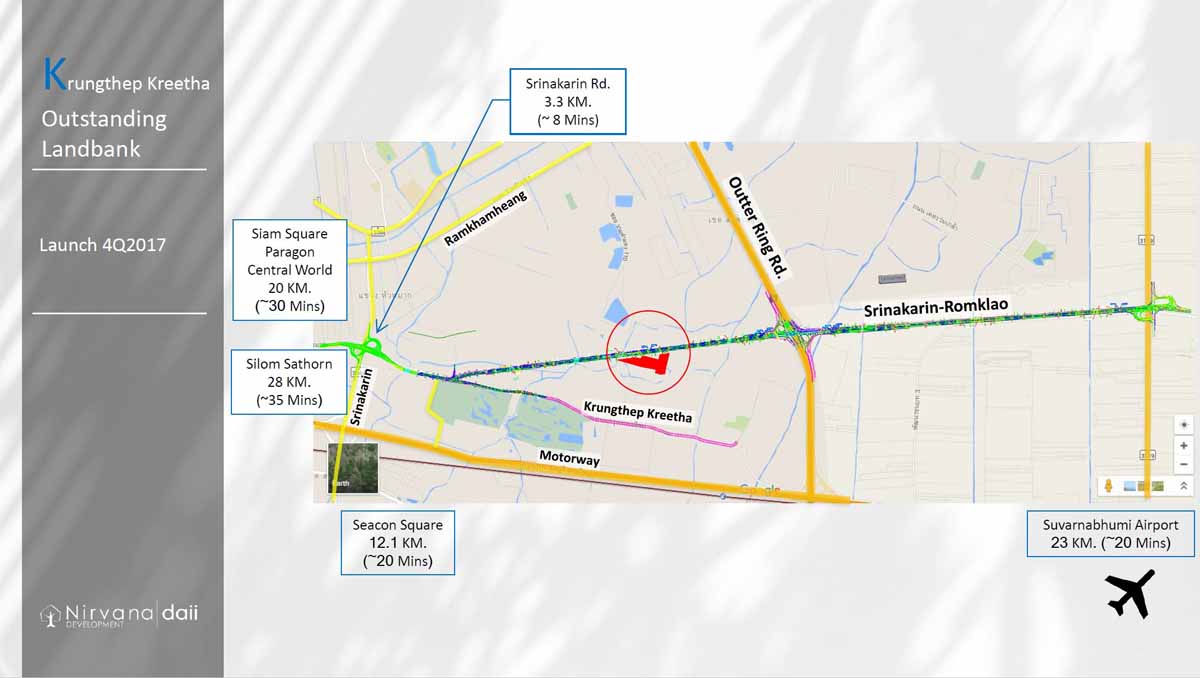 And Property Property Perfect Public Company Limited, which has a total of 340 rai of land bank, on Krungthep Kreetha Road, to develop the project with a value of more than 9,200 million baht.
When talking about the housing market in the area along Krungthep Kreetha Road, the survey found that there are 10 housing projects for sale, 1,331 units in total, most of which were sold during the year. From 2012 to 2014, then decline may be due to less land for development of housing projects, higher land prices, resulting in projects launched in the year. From 2015 to 2016, prices have risen sharply and project sizes are smaller compared to the size of previous projects.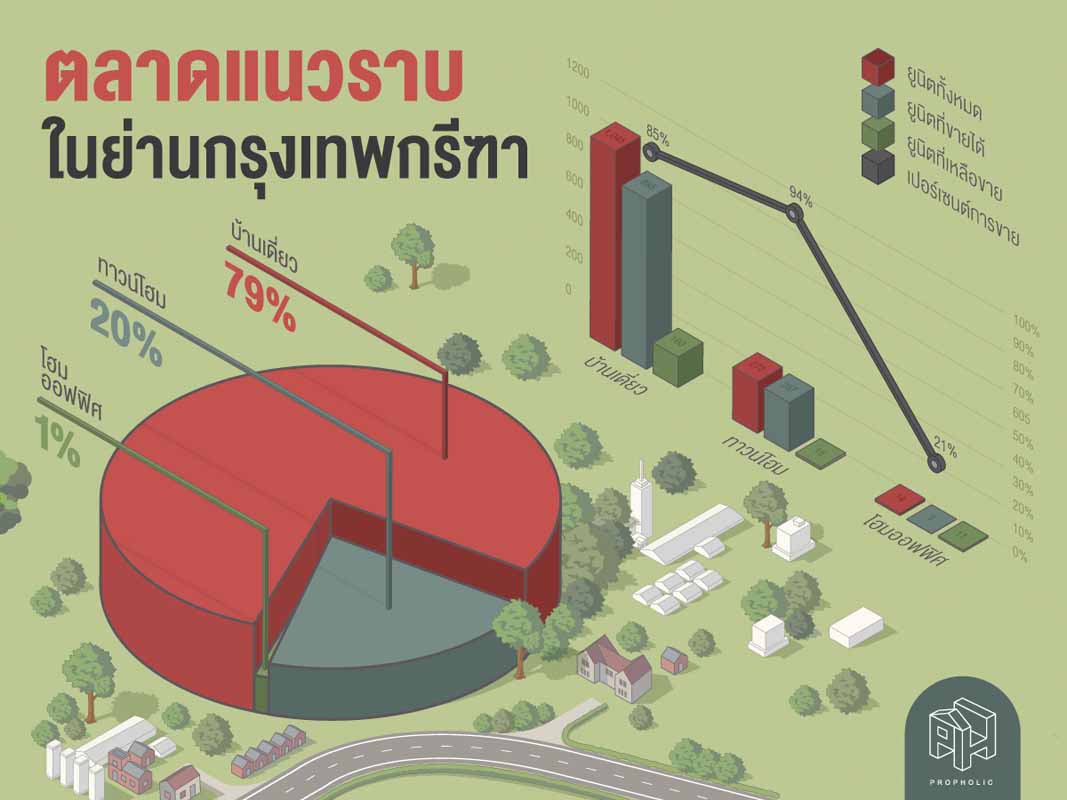 Most housing projects in this area are approximately 79%, a single detached house project, in line with prices and demand in this area. Loppers chose to develop a single-detached house project, rather than a smaller home-style project, since modern detached houses with modern Sales have relatively high purchasing power and demand in this area, making it a relatively high rate of sales in no time.
The average sales rate of all housing projects in this area is approximately 86%, which is very high for housing projects. In addition, there are many other closed housing projects after the sale. This represents the buying power in this area, with most single-detached homes having a relatively higher sales rate than townhouses. At 85%, even though most single detached houses are priced at over 7.5 million baht per unit, townhomes are lower than single detached homes, due to the high sales rate of almost 100% , The Home Office may be launched late last year, so the sales rate is not very high.
Housing estates opened in this area are classified by price level and type.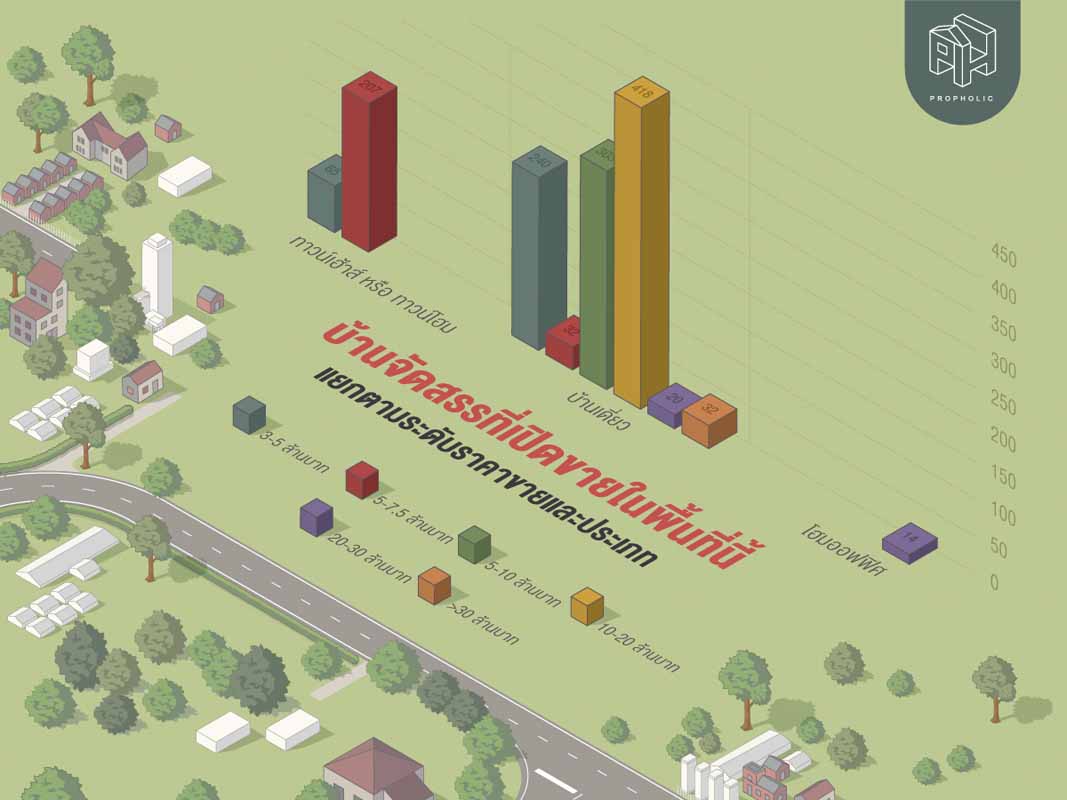 Most single detached homes sold in this area are priced at around Baht 7.5 million and up to more than Baht 10 million per unit. Although there are some projects that sell at a lower price of about Bt3-5mn per unit and have been relatively well received, the average sales rate can be determined as follows.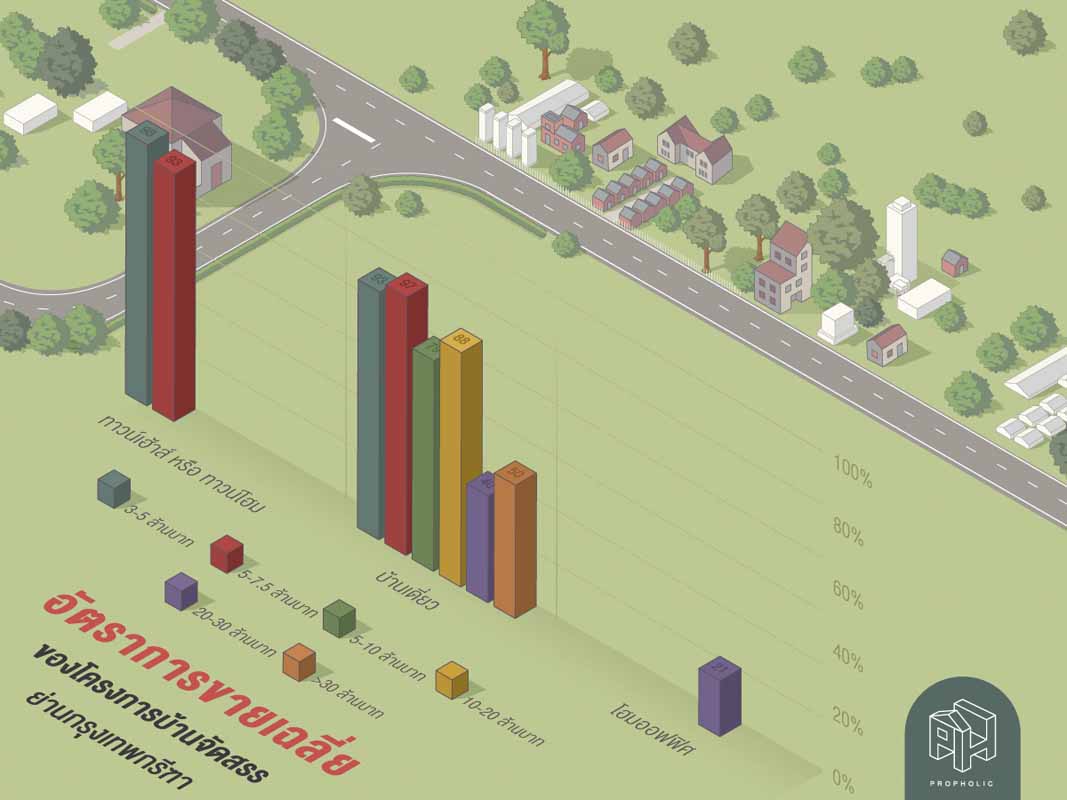 Homes in this area with a selling price of less than Bt20mn per unit are selling well above 80%, all of which are priced at over Bt20mn per unit. It has a lower sales rate and takes longer to sell.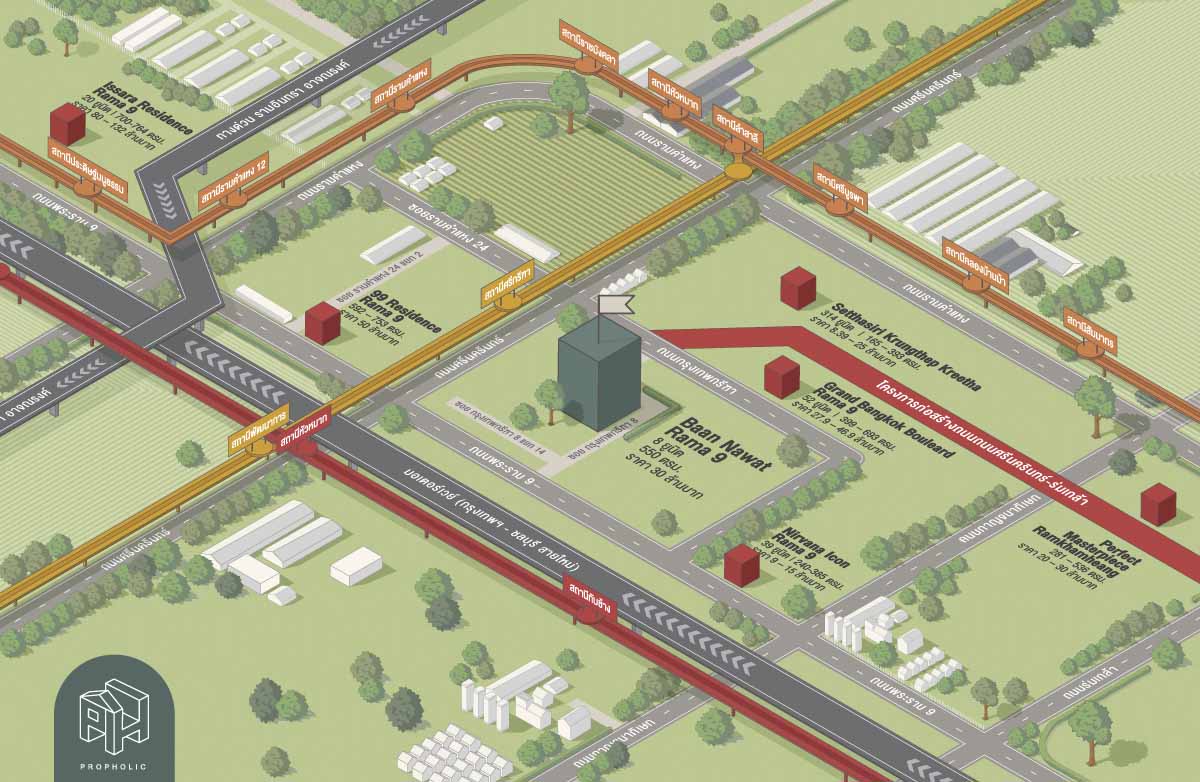 However, in the future, when the land in this area has higher selling prices and more demand, due to the expansion of many public and private projects in this area, whether it is a new road project, expressway And the orange and yellow lines are not even directly through Krungthep Kreetha Road, but they are at the intersection with Krungthep Kreetha Road. Of course, in the future, the area along the Krungthep Kreetha Road may have changed from the current residential area, into a semi-residential area, as in the area along Ramkhamhaeng Road, Rama 9 or other areas, not far from the inner city as seen today.
Baan Nawat Rama 9, the first Sustainable Living house on Rama 9 Road – Krungthep Kreetha.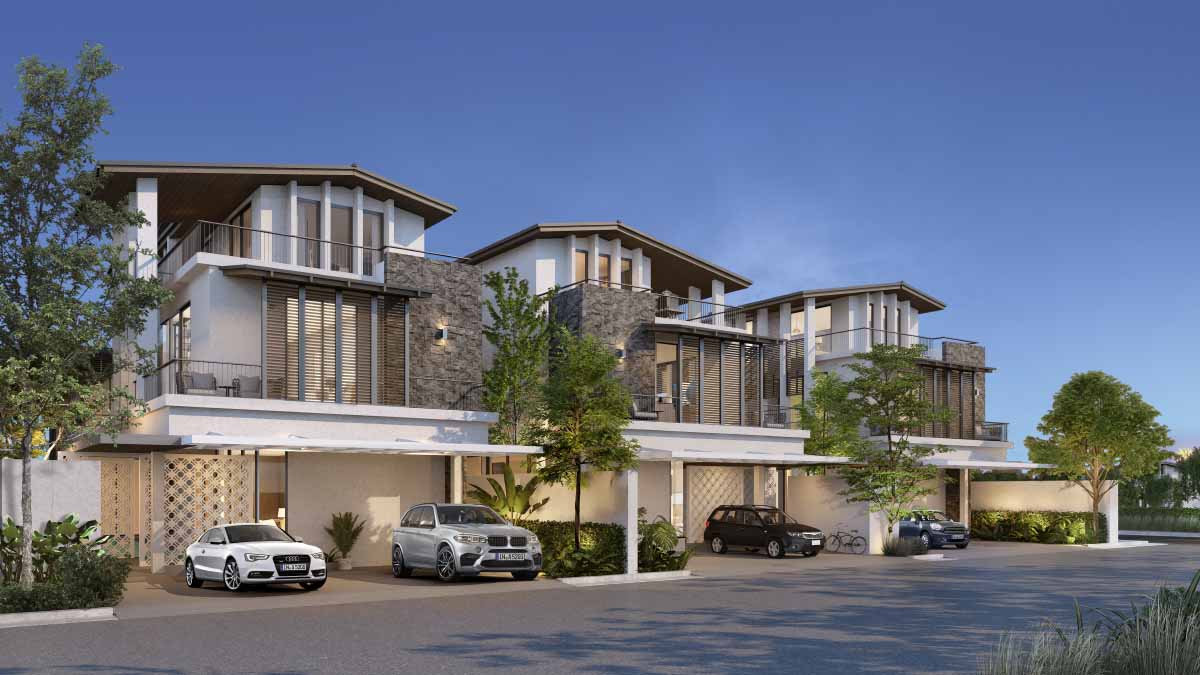 With Rama 9 – Krungthep Kreetha, one of the most densely populated residential developments in Bangkok and the East, it is still a relatively high sales area. Both main lines, still in the early stages of construction, are not a problem for residents in this area. Currently, a single-detached house project with a price of more than 20 million baht is still relatively low, compared with a project that costs less than 10 million. As mentioned above, Setters Ltd, one of the Premier Group's companies, has business lines ranging from consumer goods, real estate, IT, to sustainable social development. The decision of the House, the concept is different than any other project in the same district, the name Baan Nawat – Rama 9.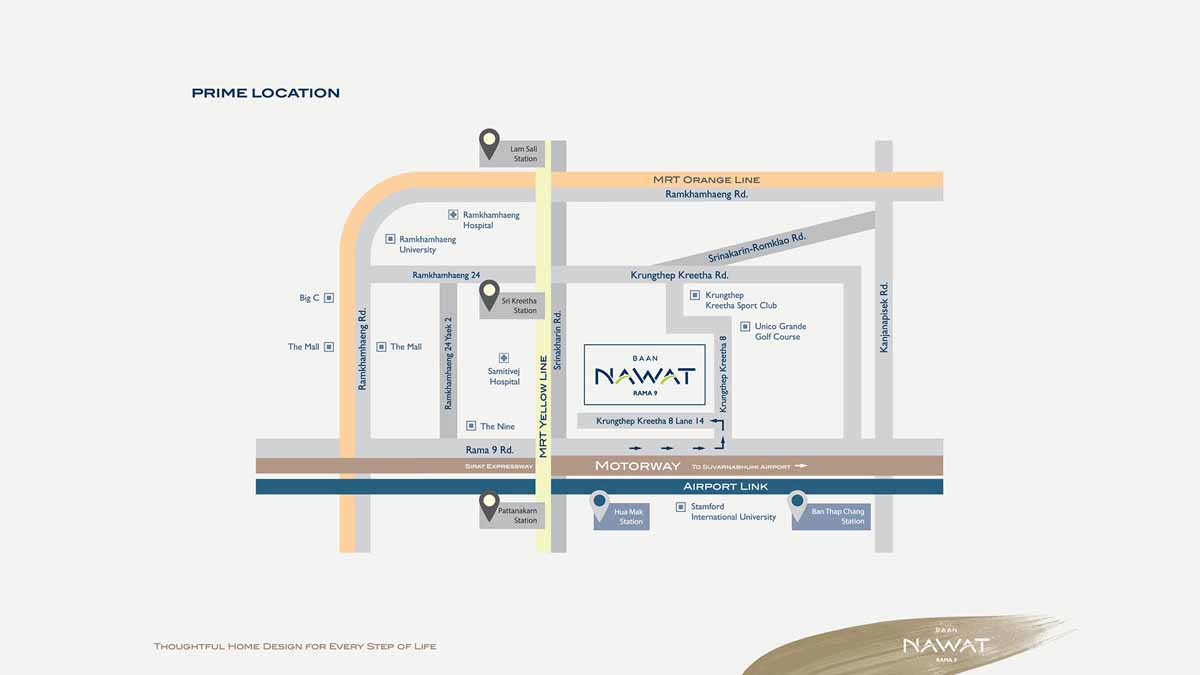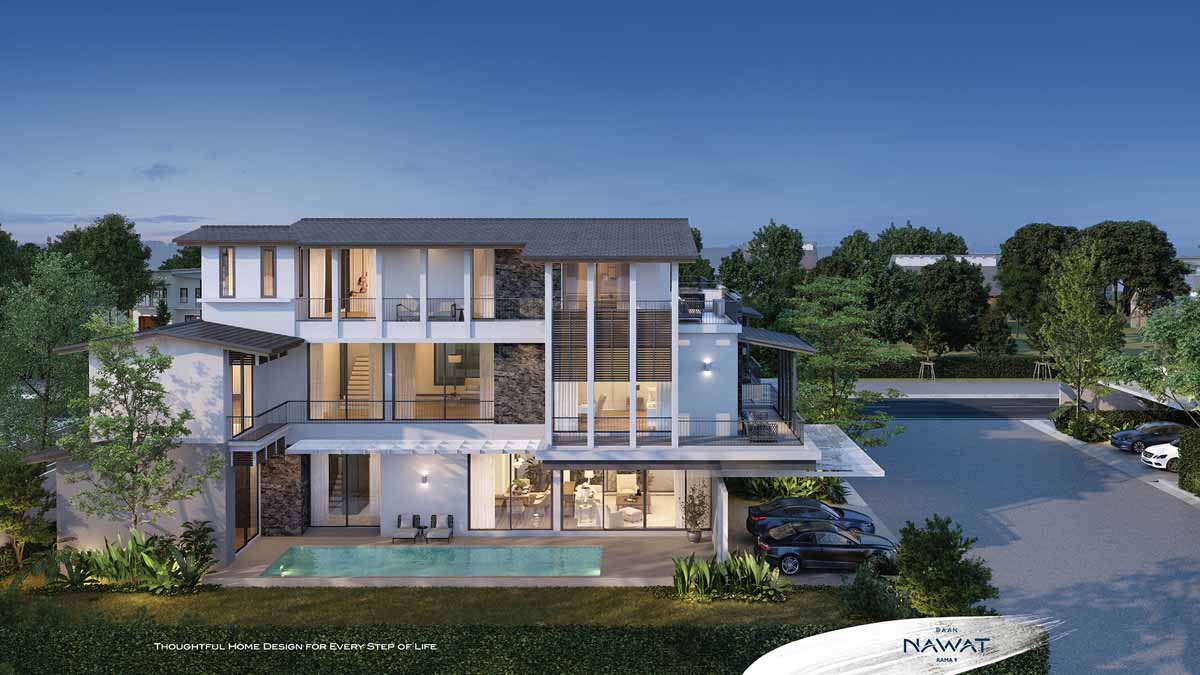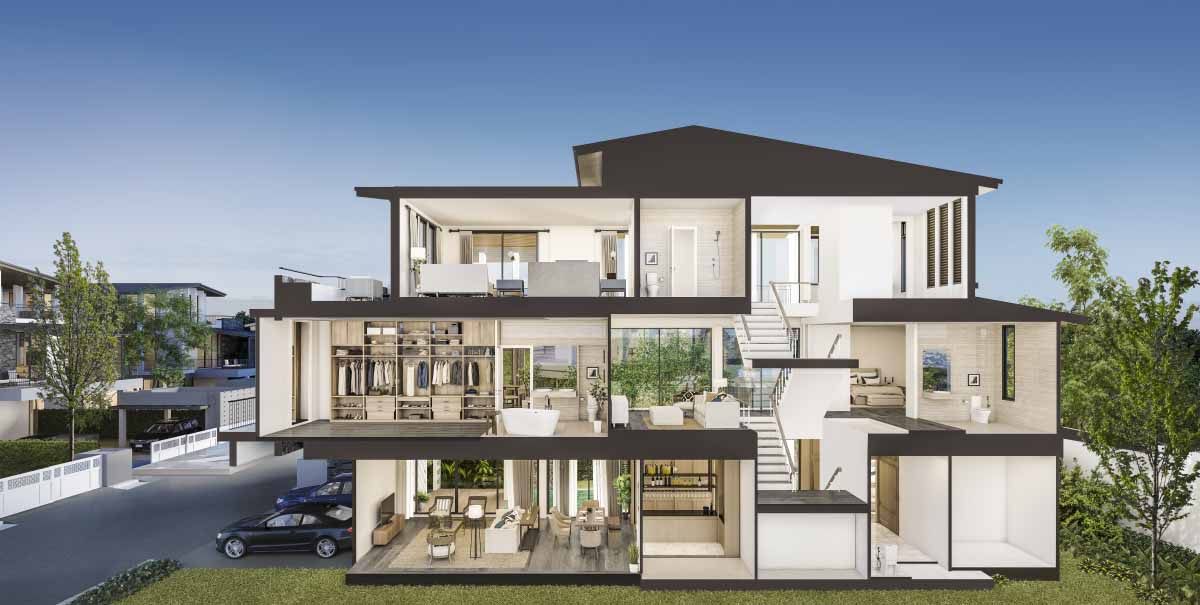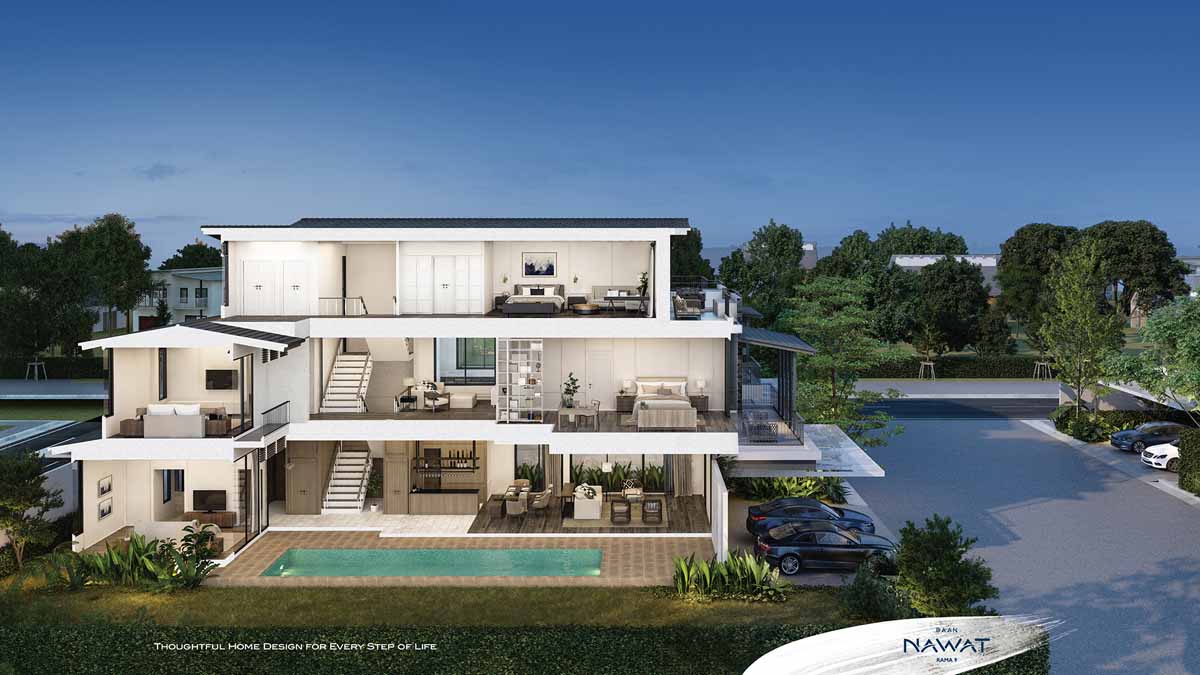 Premier Asset Co., Ltd. is a newcomer to the property development industry, with a reputation for its reputation, and is well known among residents of the area. Rama 9 – Ramkhamhaeng, also called Seri Village, and Pool Villa in Thai Contemporary style called 99 Residence. Pavilion Night Bazaar, Chiang Mai Night Bazaar and Seri Market Market.
Market Market, Rama IX Branch

Image credit: https://www.facebook.com/serimarket
Project 99 Residence Credit: http://www.99residence.com/gallery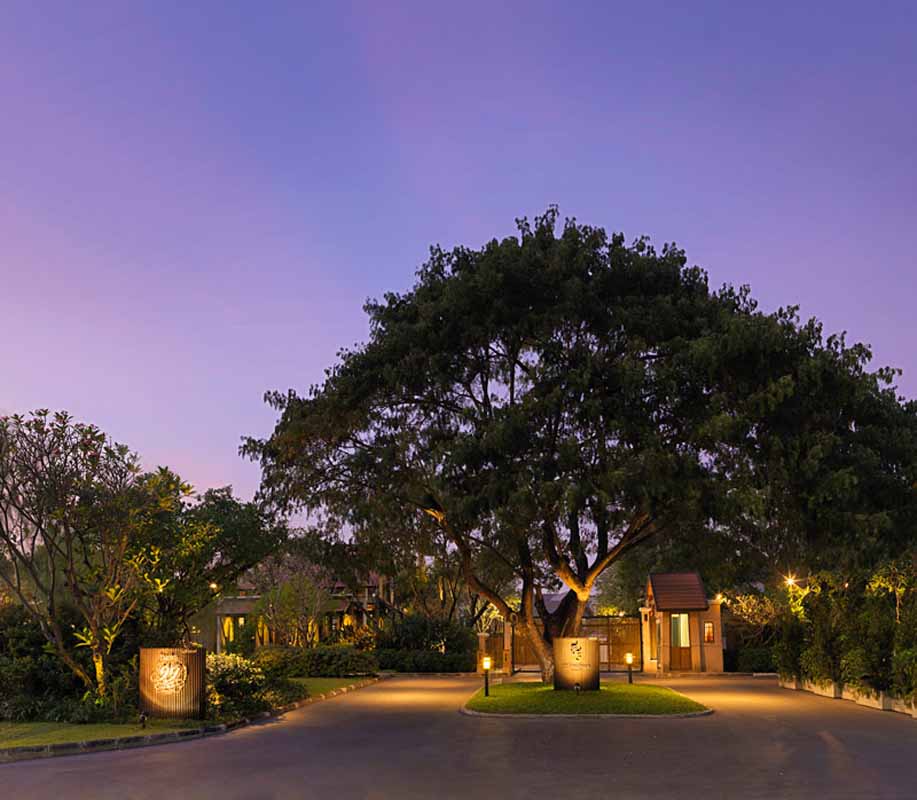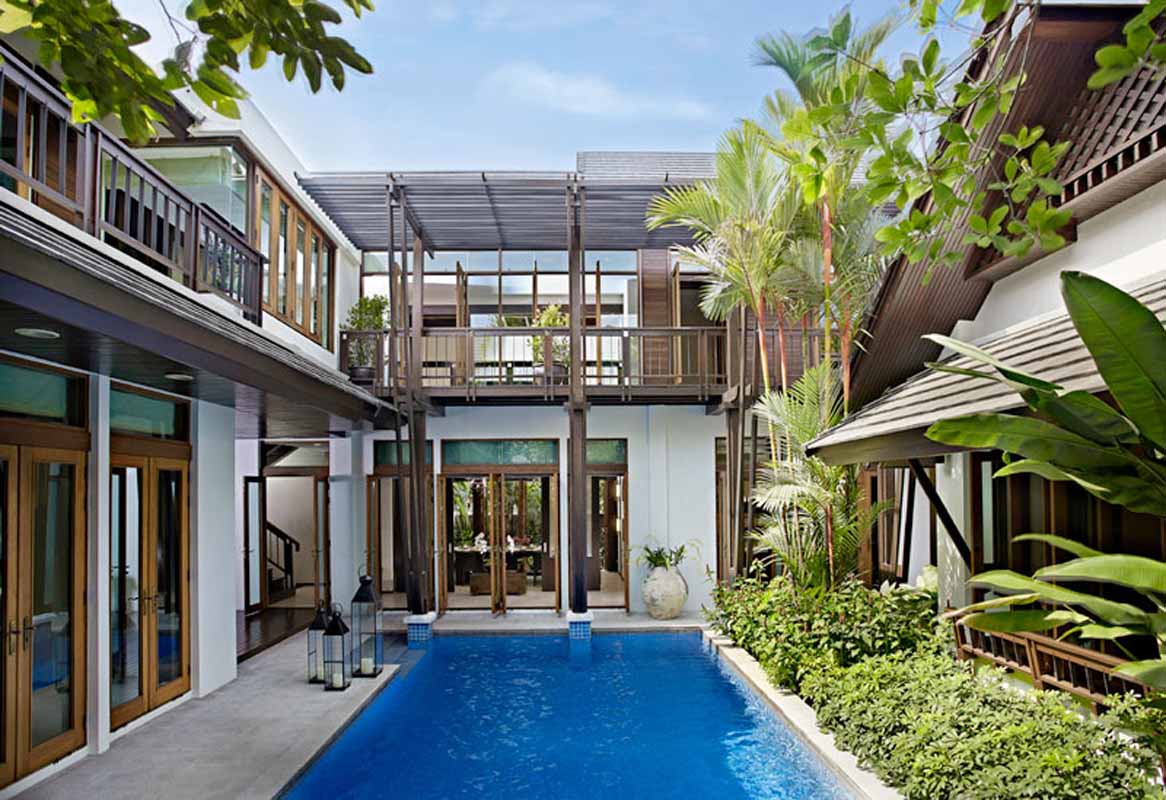 Ban Na Wat Wah Rama 9 is another single-detached house project that was developed under the philosophy of Premier Group, which wants to see the Thai society happily together, just run the business for maximum profit only.
Baan Na Wat, therefore, is a Private Residence project, which Premier Asset Company intends to create value for its community and its surroundings, in line with the concept of "Thoughtful Innovation for Sustainable Living ", which embraces sustainability, consistency, suitability with the way of life, culture and environment, of the locality, is integrated with modern innovation, but easy to care for. This is in keeping Thailand in a format different from the other projects in the same neighborhood.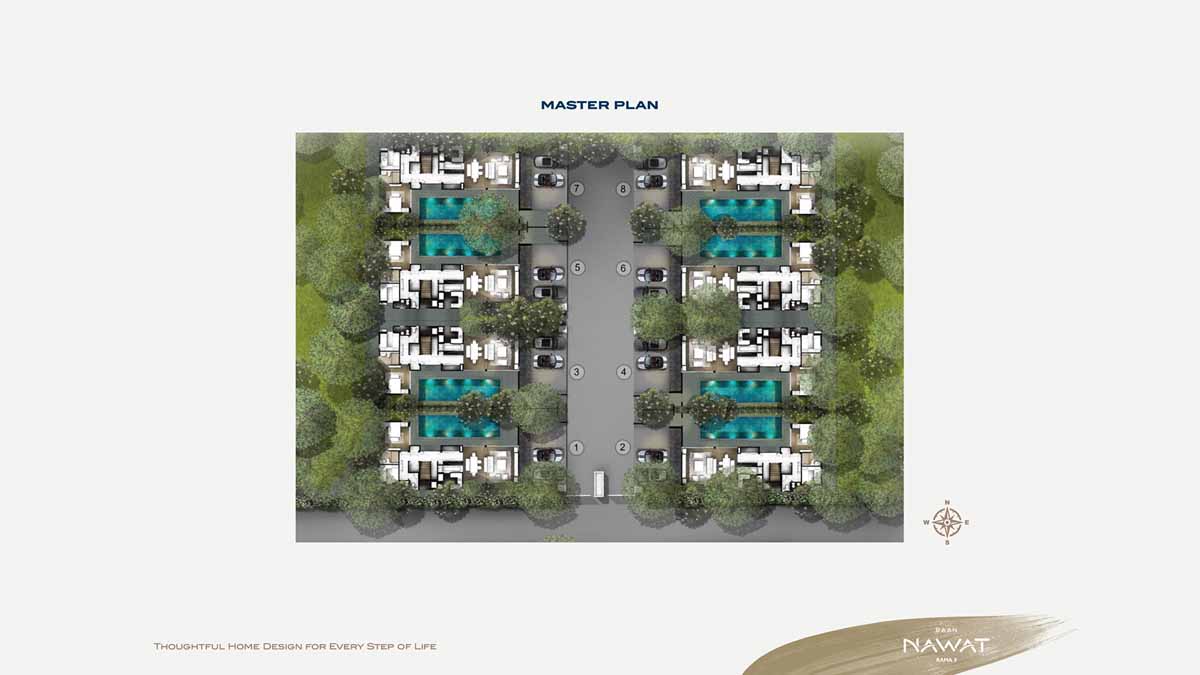 All units are just 8 rai, 2 rai of land, 3 storey house, width, with private swimming pool, each unit has area of 84 sq.wah, but the living space is 550 sq.m. Moo Baan Na Wat Rama 9, Private Residence, offers privacy and ultimate pride to its owners.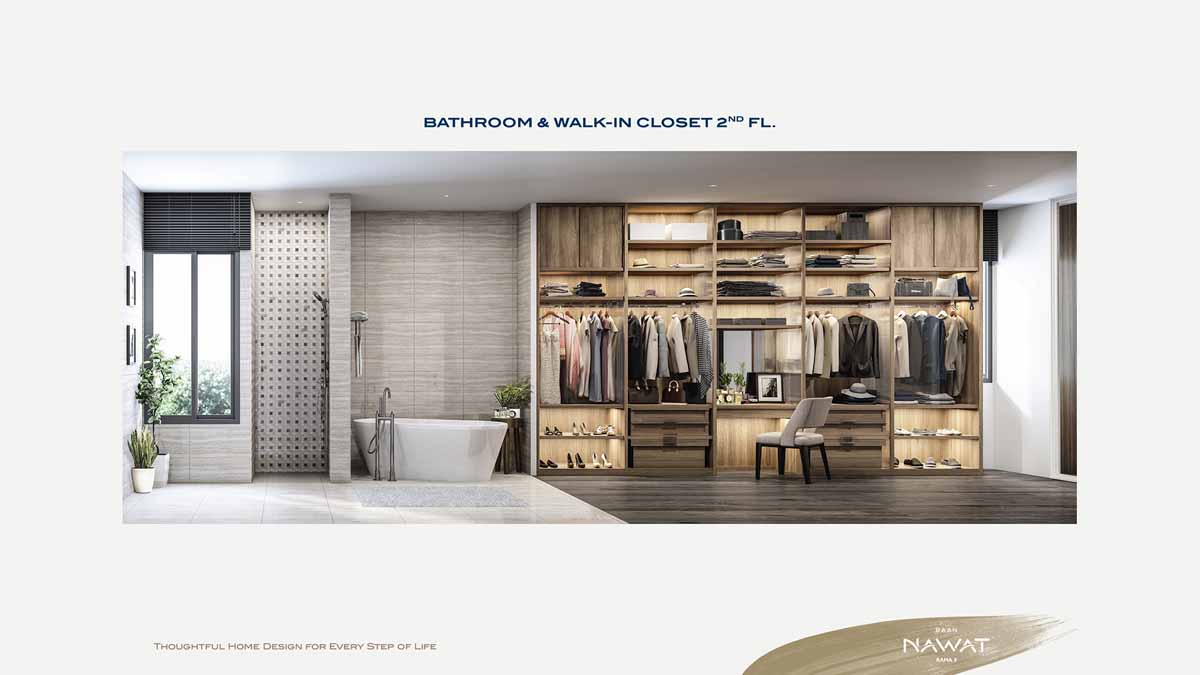 The concept of Sustainable Living at Baan Na Wat Rama 9, is not just an exquisite word, it is a marketing gimmick, but it can not be used, just like other housing projects in the market, sustainability. The housing here has been conveyed through the design of the project, until it comes to many concrete, energy-saving "Energy Saving Design" ideas. The architecture, which still maintains Thai identity, is whether it is.
The orientation of the house to match the airflow and natural sunlight reach almost every point within the house.
Out-of-the-way privacy rooms, with no shared rooms, each room and hallway has more than one window, sufficient ventilation, without the residents having to open it. Light or open air in the daytime.
The south and west glass doors are Double Glaze, which reduces the heat entering the house as well as daytime noise.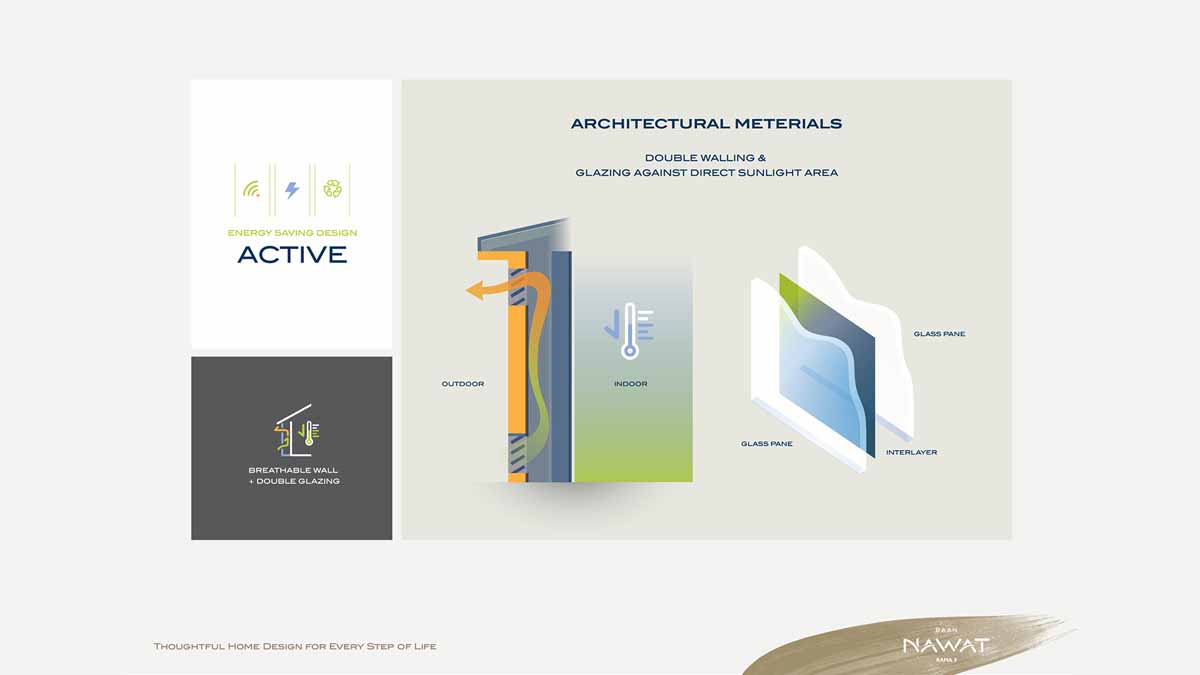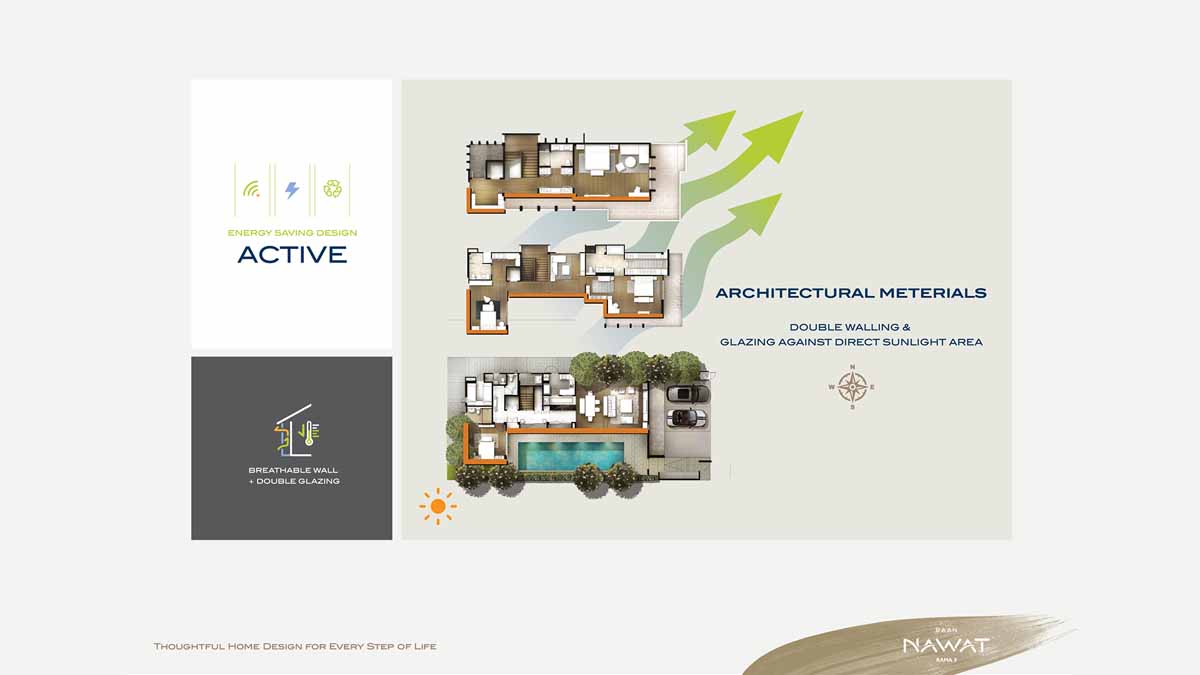 Solar panels, which will be installed in every room, to bring sunlight into use as home electrical energy.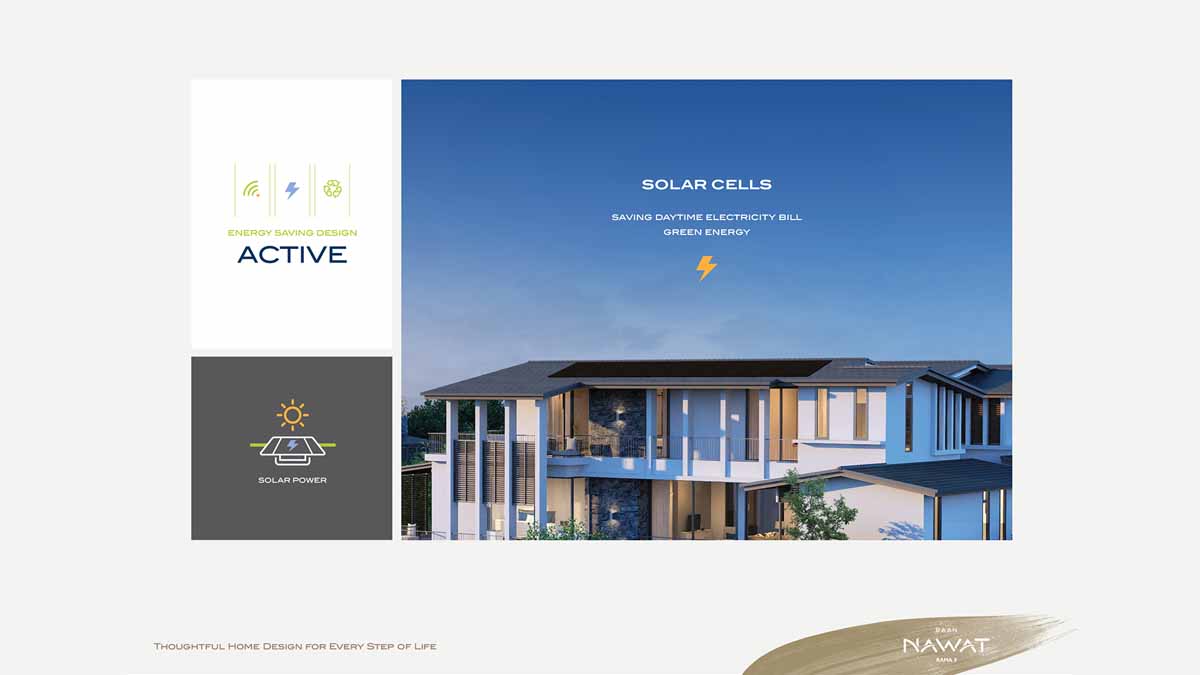 Heat recovery system from Reuse air compressor, hot water production for whole house, without dependence on electric power, the remaining heat is passed to the pool, the water in the pool is too cold to swim. Water is a health supplement from the first step into the pool.
Wastewater treatment system, to be used for watering the trees.
There is also Home Automation, which can control the closure. Turn on the home lights at any time, anywhere through the application and watch CCTV.
Based on the information on the rate of sales and sales of single detached houses in Rama 9 – Krungthep Kreetha, there is a tendency for continuous price increases and high sales rates, it is not uncommon. In the near future there will be several developers, including Premier Assassins, who will be one of the players to watch in this area, opening up the crazy market. The first high-end Sustainable Living, which is still to be watched, is Baan Na Wat Rama 9, which is a popular choice for eco-conscious living in Rama 9 – Krungthep Kreetha.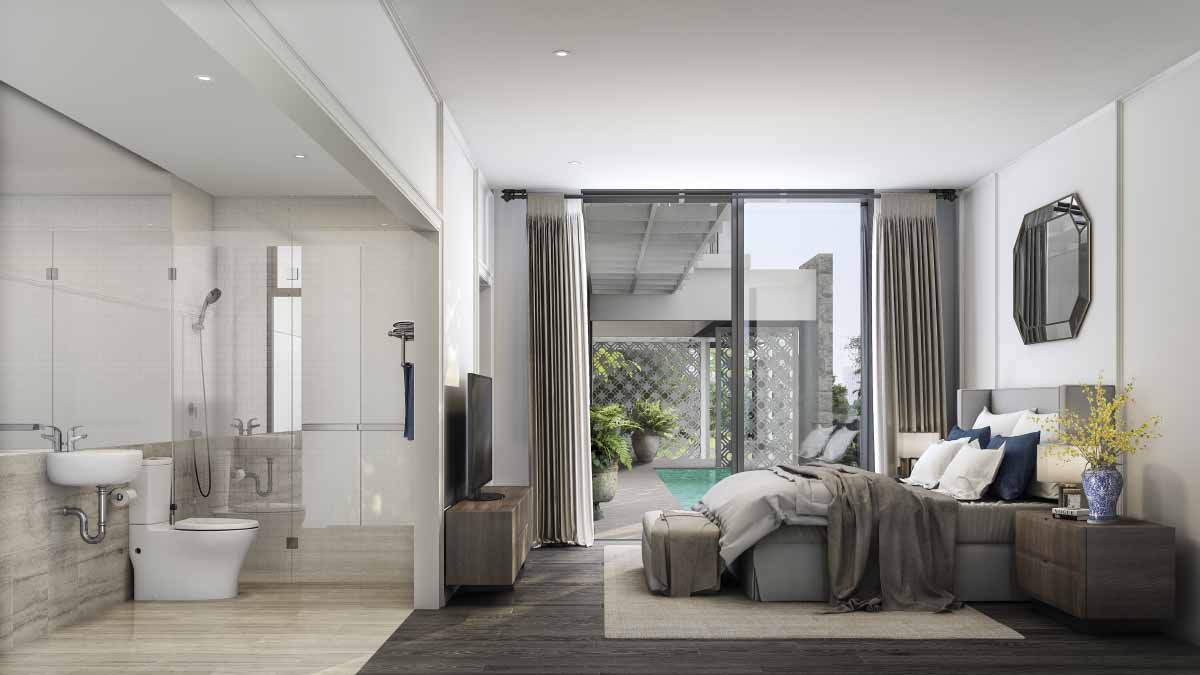 For those who are interested. You can register for more information and privileges. Premierassets.co.th
Or call 02-074-5477