MQDC Celebrates Inspiring Images of Year-End Festival from "Beautiful Bangkok 2020: A Blossom of Happiness" with RSTA and TAT
– Developer MQDC teamed up with the Tourism Authority of Thailand (TAT) and Ratchaprasong Square Trade Association (RSTA) to celebrate the 10 winners of "Beautiful Bangkok 2020: A Blossom of Happiness" photo contest. The total value of the prizes is over 500,000
– The competition has picked the 10 best photos of the year-end 'Beautiful Bangkok' spectacular light show at the 60-floor Magnolias Ratchadamri Boulevard in central Bangkok.
– The winning images will feature in TAT postcards to promote tourism and their photographers were recognized at a gala at Waldorf Astoria Bangkok hotel.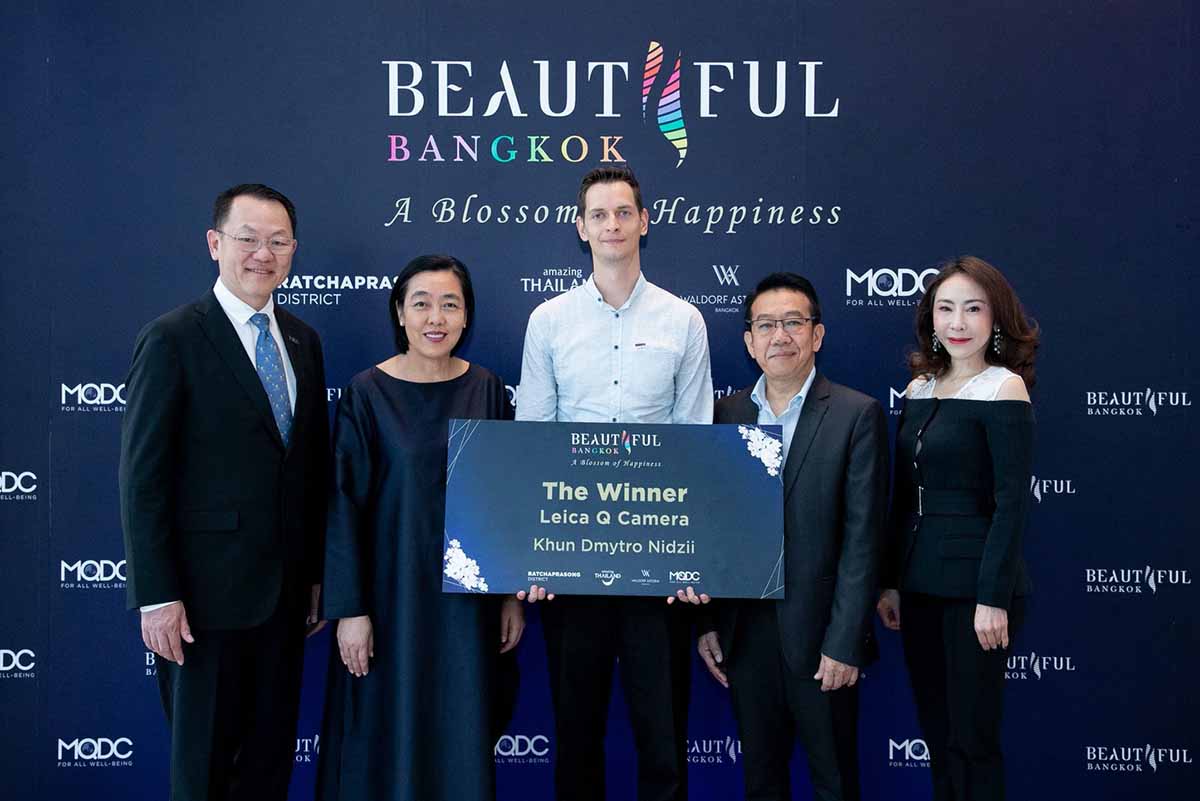 "Beautiful Bangkok 2020: A Blossom of Happiness" honored the finest photos of the stunning year-end light display at Magnolias Ratchadamri Boulevard at a presentation ceremony at Waldorf Astoria Bangkok, the iconic hotel based in the landmark building that also hosted the high-rise light show.