CLOUD 9, Casual Rooftop Bar is being run under the same management as the legendary CLOUD 47. Pheeraphon Pipawakorn is the brain child behind CLOUD 9's concept. CLOUD 47 was a popular venue with an open dress code among family, friends, Bangkok hipsters, international crowds and tourists. Pheeraphon Pipawakorn wanted to bring in the best that Bangkok has to offer by incorporating the stunning city view and a modern and relaxing atmosphere at an affordable price.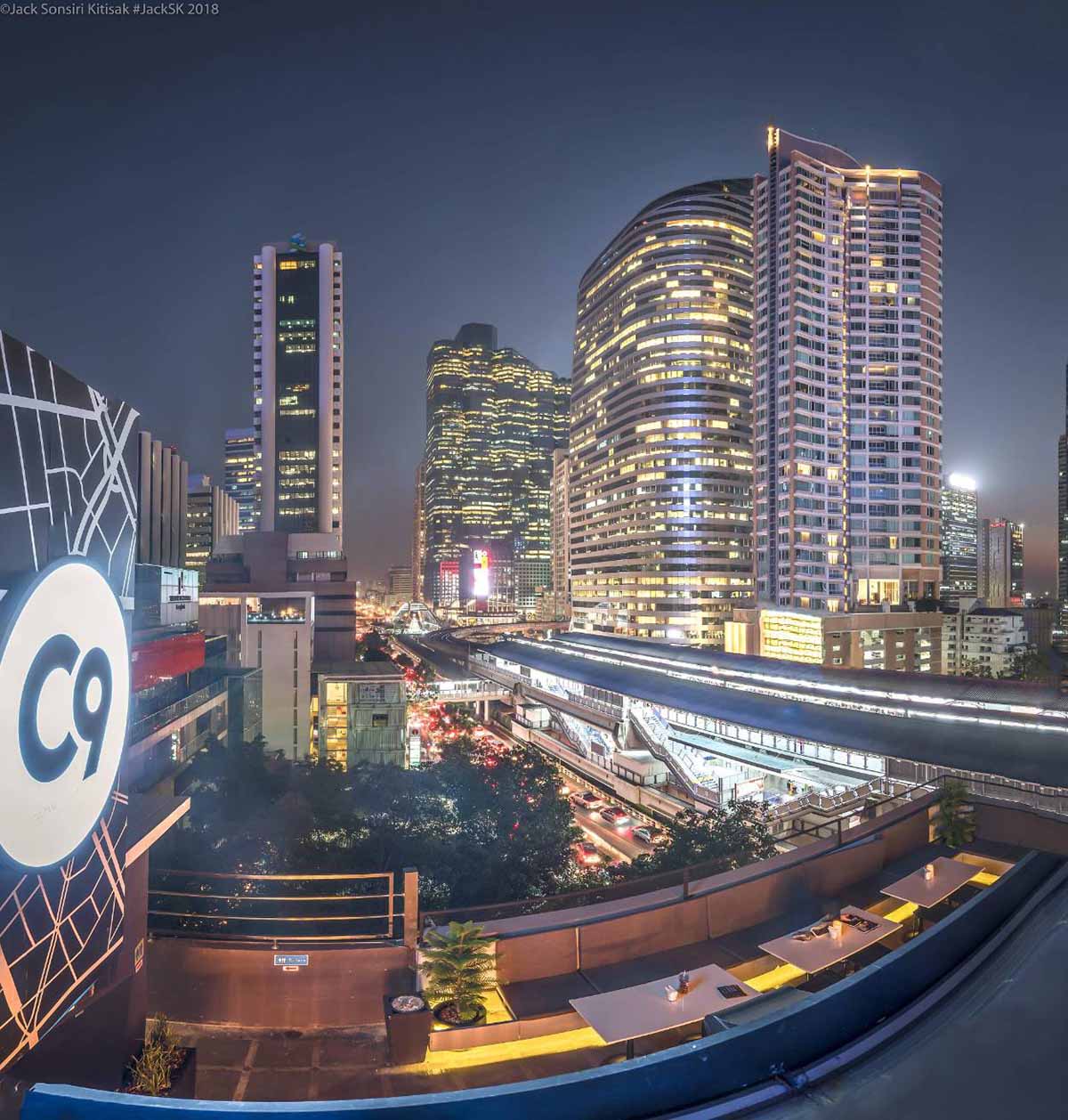 The New Kid on Sathon Block
CLOUD 9 managed to carry on their legacy. This urban oasis on the 9th floor of Haven't Met Silom is in the heart of Bangkok's financial district, tucked in between Mahanakorn Cube, Sathon Thani and famous Chong Nonsi Bridge. The rooftop lounge is fused with neon lighting and an expansive view of towering skyscrapers; the perfect cosmopolitan experience.      CLOUD 9 creates a blend that is sure to please those who visit.  Its unique charm offers a friendly rooftop sensation, where visitors can freely unwind and relax.
"We are extremely thrilled to launch CLOUD 9, Casual Rooftop Bar. We always want to bring back the rooftop that the crowd loves with no dress code and affordable prices. CLOUD 9 will add on to Bangkok night life scene and we can't wait for the guest to enjoy the experience here." said Pheeraphon Pipawakorn, the founder and Managing Director of Sea Dragon Holdings which runs CLOUD 9.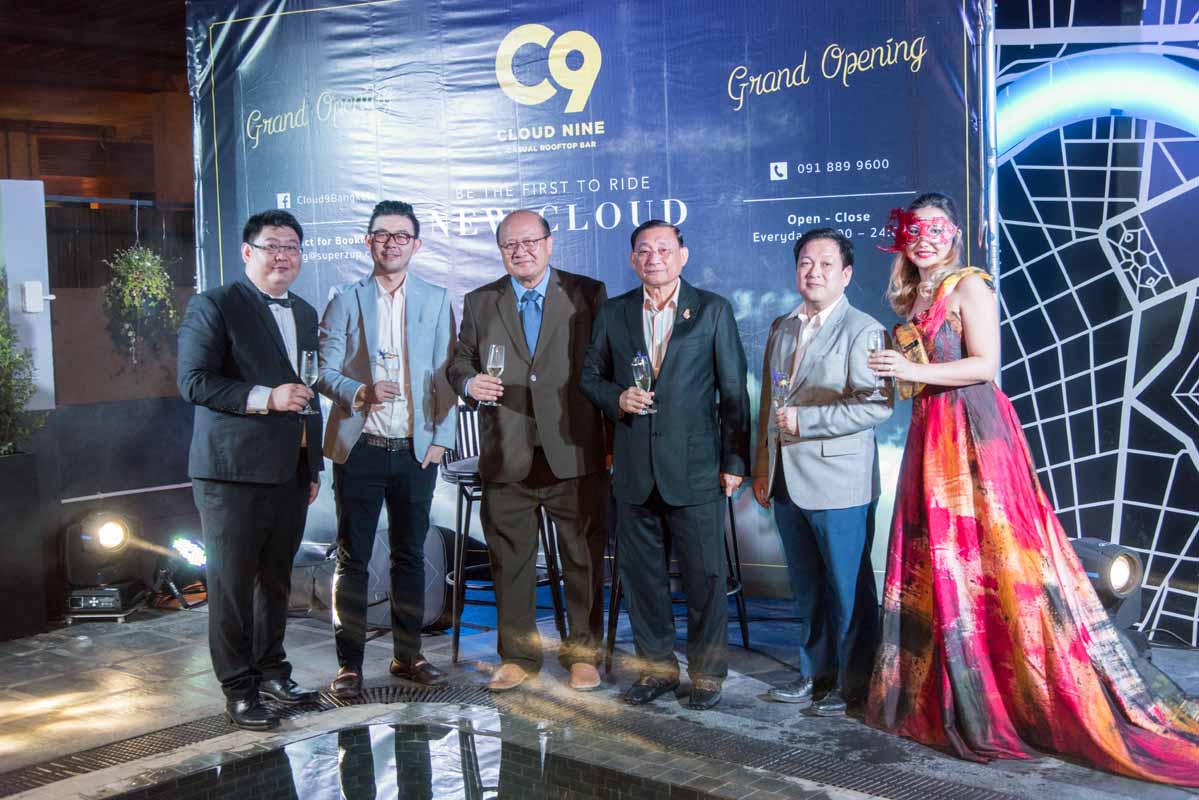 Cuisine      
CLOUD 9's cuisine is full of famous Bangkok Street Food with ingredients that constantly change to please the passing crowds. The chef at CLOUD 9 is a talented artisan in his kitchen, as he brings the local fare to the next level by blending the spices and the main ingredients, and still making them unique and authentic in every possible way. You will find dishes like Grilled Pork Neck with Fresh Spring Roll, Barbecue Pork Rib and Spicy Fried Pork Ball. CLOUD 9's recommended signature cocktail is Blue Affair which is the mixture of Vodka, Blue Curaçao and Lychee Syrup.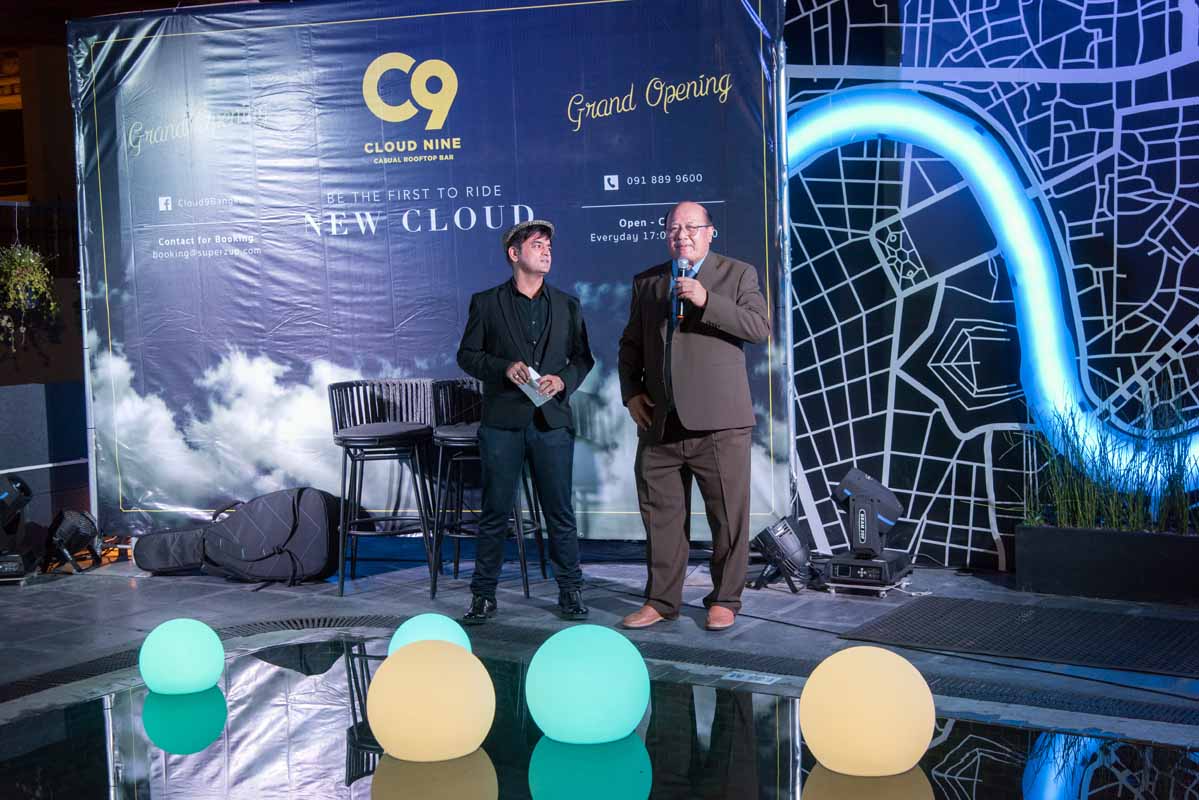 "CLOUD 9 is Sathon's new destination which local and international bar hoppers and travelers should not miss." said Kwanchai Yingchareonthawornchai, Executive Direct, Sincere Capital Land Company Limited which manages Haven't Met Silom Hotel.
CLOUD 9 is Bangkok's most accessible rooftop bar. The best way to reach it is to hop on sky train at Chong Nonsi station. The bar is situated on the 9th floor of Haven't Met Hotel, near exit 4. It is easy to spot since there is a Chinese restaurant called Shangri-La Kitchen that's in front of the building.