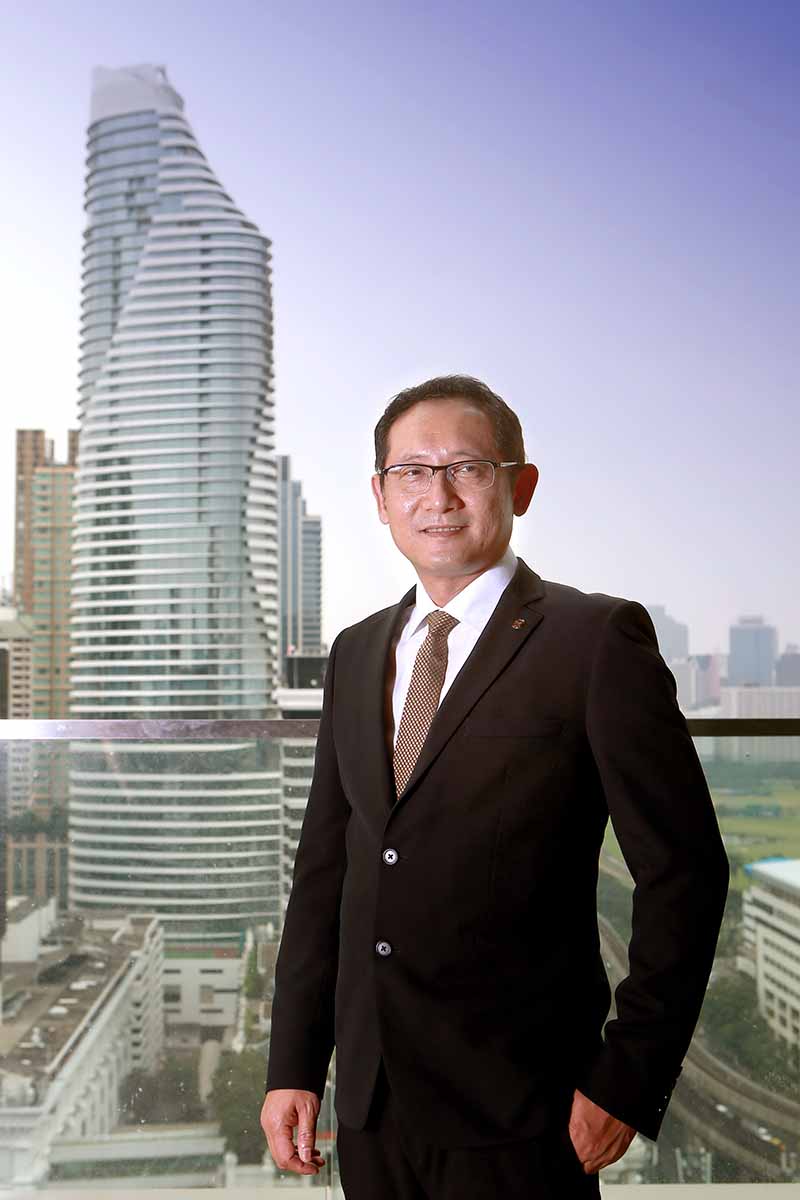 "We are proud and confident that Magnolias Ratchadamri Boulevard is one of the most architecturally perfect mixed-use projects, enhancing the imposing cityscape of the Ratchaprasong-Ratchadamri district," said Visit Malaisirirat, MQDC's Chief Executive Officer.
"This new landmark will add charm and fascination in the heart of Bangkok and delight generations to come."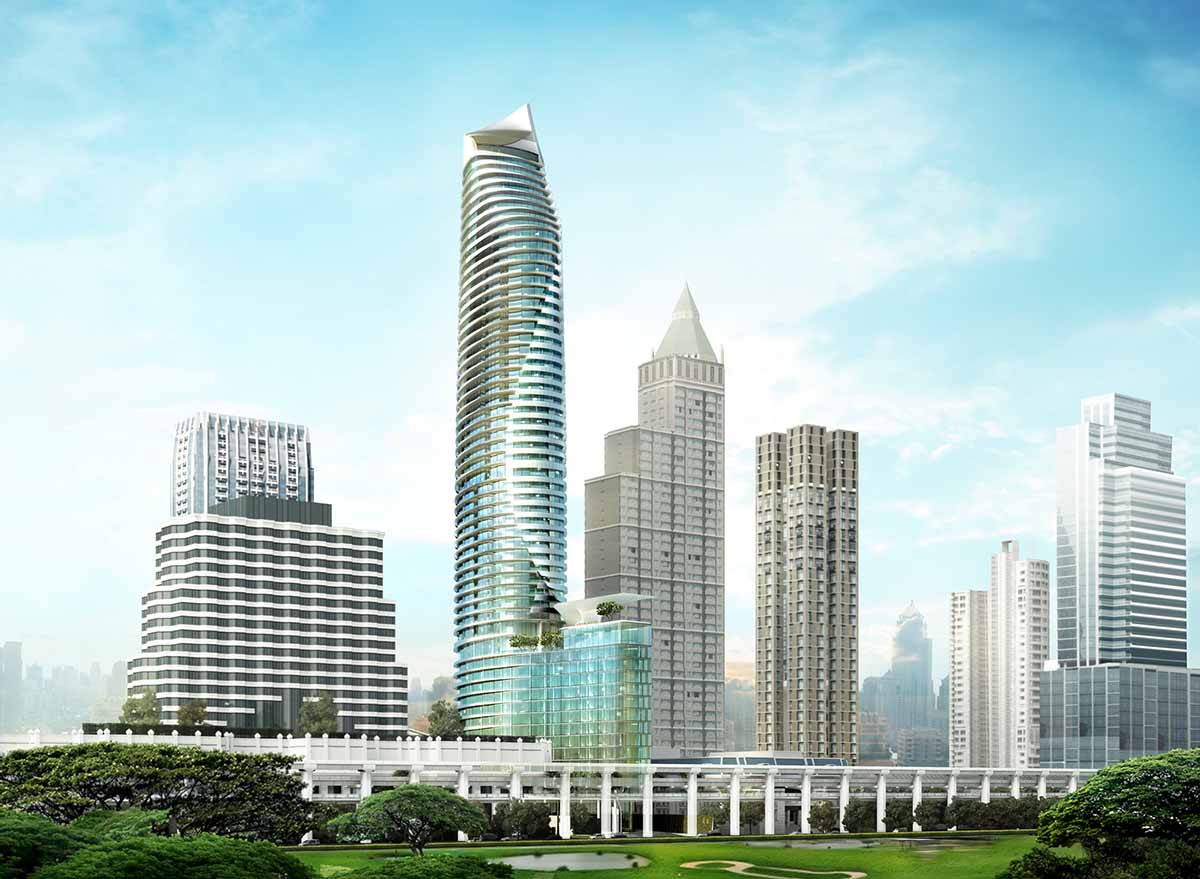 MRB was designed to provide a new icon in Bangkok's skyline. Two layers of a three-dimensional architectural 'petal' sensuously spiral around the 60-story tower's full height and the full length of the podium, which was inspired by a magnolia flower springing up from the ground.
The complex design has been implemented with advanced construction techniques and concern for sustainability. The sunshade decoration, which also acts as a façade, shields occupants from the elements and, from afar, will appear like mirrors carefully placed in a spiral around the building, reflecting the sunlight like diamond in the sky.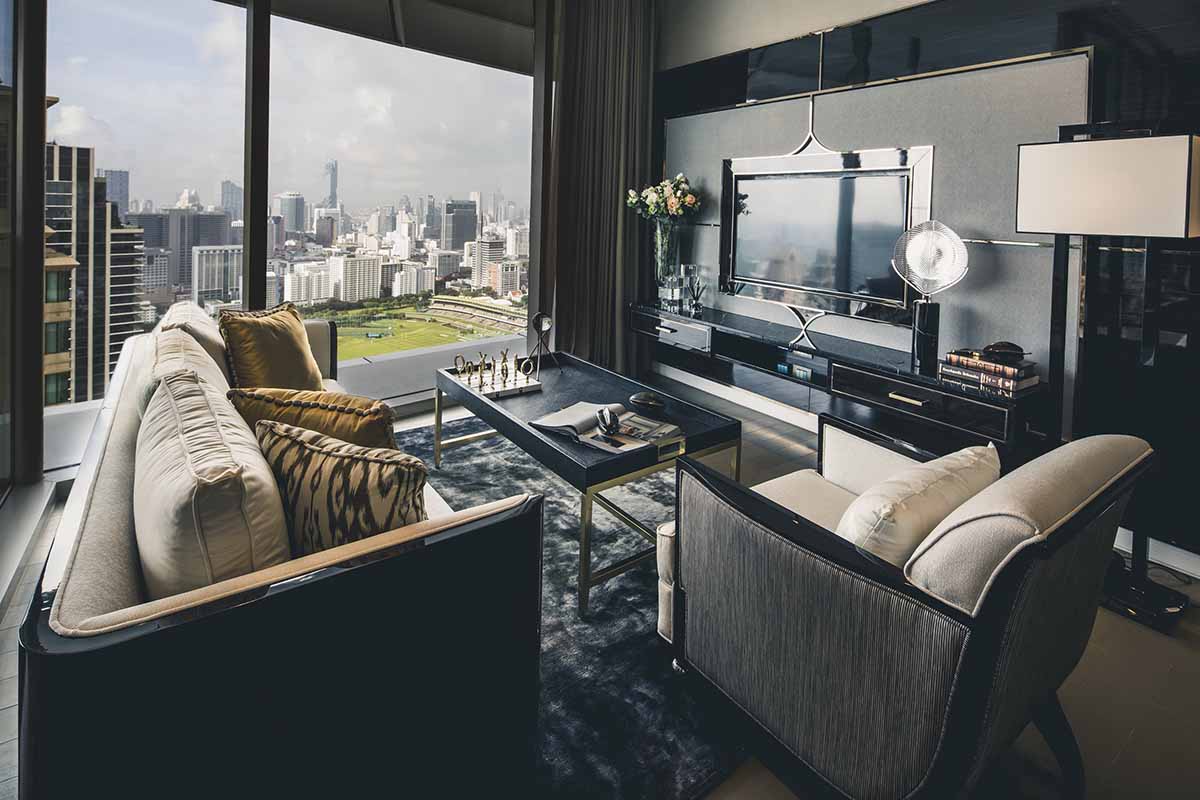 MRB's apartment units have been designed in a modern-classic style. The rooms have full-height windows and tall ceilings and are furnished exclusively with top global brands, in tune with their owners' deluxe lifestyles. The spacious kitchens' striking features include elements custom designed and manufactured by Bulthaup, a world-class brand from Germany. Bathroom appliances are also from leading names, including water taps from Dornbracht and bathtubs from Käsch.

MRB also offers outstanding facilities, such as the Magnolias Ratchadamri Boulevard Lounge private club for residents. Other attractions include the elegant lobby, a library with a garden view, a fitness room, swimming pools, a Jacuzzi, a steaming room, and a sauna.
MRB was also developed in line with the globally recognized US environmental standard of Leadership in Energy and Environmental Design (LEED). Environmental responsibility is at the heart of the project's design, covering aspects such as sunlight, heating, wind, and water usage.
Solutions to enhance environmental performance include the use of insulation and shading as elements of 'passive design' to keep rooms cool. Rainwater is harvested to cut water consumption.
MRB hosts 316 apartments, ranging from one-bedroom units to magnificent penthouses, between the 17th and 54th floors. The building also will house the Waldorf Astoria Bangkok, a hotel under Hilton's flagship luxury brand, which is opened its first Southeast Asia presence at MRB. The hotel will have 171 rooms along with restaurants, a lounge, and a sky-bar.
During the year-end MRB will heighten the festive spirit in Ratchaprasong with a stunning light show entitled Beautiful Bangkok by Magnolias @Ratchaprasong. Conceived by the renowned European artist group Limelight, the spectacular 3D projection mapping performance will be staged over 14-31 December. To join the celebration, please follow our Facebook page and website at www.facebook.com/MagnoliasRatchadamriBoulevard and www.magnolias-ratchadamri.com.