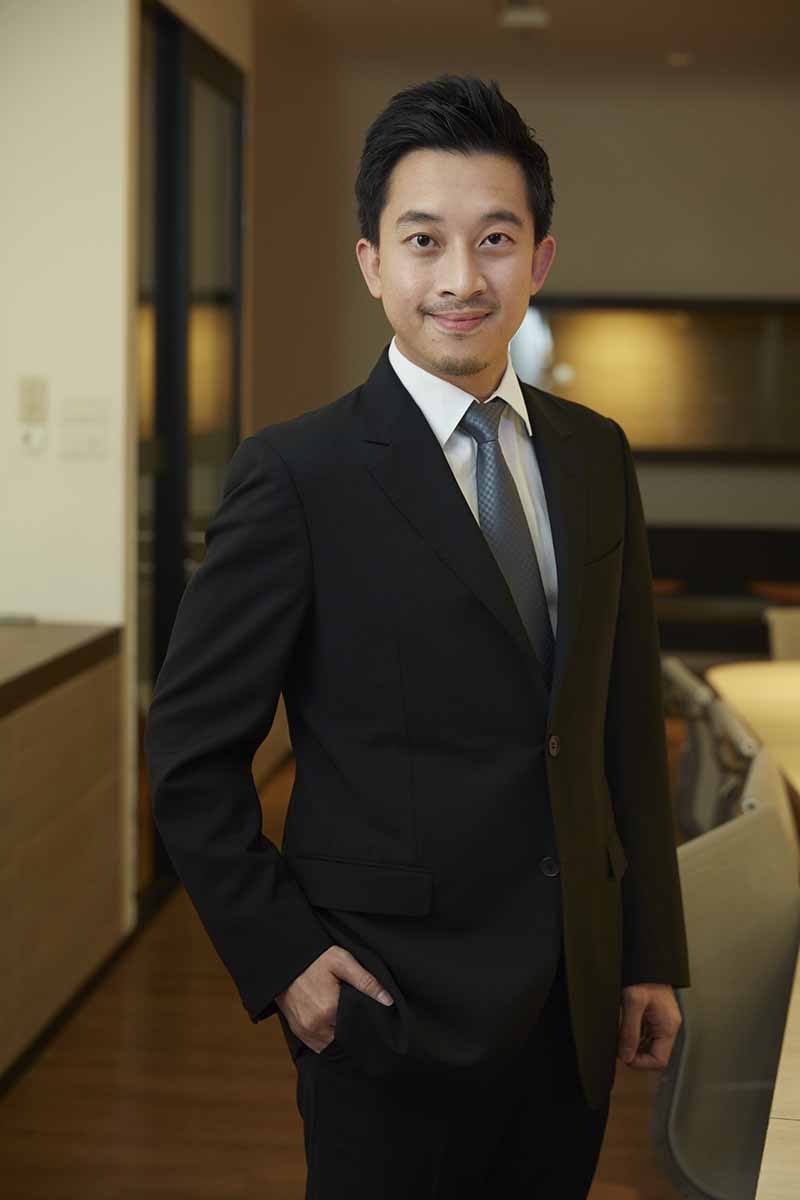 Mr. Nuttaphong Kunakornwong, Chief Executive Officer, SC Asset Corporation PCL (SC), said, "In the past 10 months, SC enjoyed a record growth in sales with the total sales revenue of 12.267 billion baht, a rise by 32 percent, 70 percent from horizontal projects and the other 30 percent from vertical projects," he said.
The details are summed up as following:
1. The sales growth of horizontal projects in the past 10 months jumped 35 percent to a new high, totaling a combined 8.5 billion baht.
2. SC managed to maintain No. 1 market share of luxury residential segment, priced more than 15 million baht per unit, with sales surging 73 percent YoY; and ranked No. 2 in detached housing segment, priced more than 5 million baht per unit, with sales up by 16 percent YoY.
3. The sales of detached houses, priced between 3-5 million baht per unit, skyrocketed 188 percent. SC began slicing sizable market share to break into the top-ten in this segment for the first time.
4. For vertical projects, 28 Chidlom Project has so far achieved 80 percent of sales revenue for The Tower, which is the first building open for sales.
The gross income in nine months totaled 7.843 billion baht. Of the total, the main revenue worth Bt7.19 billion came from sales and 634 million baht from rental income and service. SC saw the net profit of 703 million baht and 9.8 billion baht in sales backlog, 30 percent of which are ready for transfer this year, while the other 70 percent will be ready for transfer between 2018-2019.
In 3Q17, SC recorded the gross income of 3.228 billion baht, increasing 13 percent QoQ. The net profit totaled 363 million baht, up 37 percent. Profit ratio accounted for 11.3 percent of revenue. As of September 30, 2017, SC and its subsidiaries had the total assets and liabilities of 38.328 billion baht and 23.972 billion baht, respectively. SC has 37 projects ready for sales, valued 32.52 billion baht in total.
Mr. Nuttaphong said with confidence, "In 2017, SC will achieve the sales growth as targeted of 16 billion baht, up 38 percent YoY. The key factor for success is the launch of five new projects totaling over 8.2 billion baht. They consist of four "Bangkok Boulevard" projects on prime locations, with price starting from 5.9 million baht per unit. The other project is the two-storey townhome under the new brand "Verve Petchkasem 81", starting from 1.99 million baht per unit.  SC is set to   organize marketing campaigns for 15 projects including detached houses and townhomes with special promotions from today until December 17, this year."
To develop residential innovations, SC teams up with another partner after SC has previously joined hands with Fixzy. SC's new strategic partner is FireOneOne Co Ltd, which provides services and action plans for companies aspiring to incorporate technology to run their businesses in the digital economy era. A recent meeting of SC has agreed to buy 20 percent of capital-increased shares of FireOneOne Co Ltd under leadership of its CEO Mr. Shakrit Chanrungsakul, who has more than 10 year experience in property tech. SC will jointly develop Living Solutions Platform with FireOneOne to provide more convenience and assure safety for residents living in SC projects. The new platform will answer to every key preference namely home automation, security system, renewable energy and others. SC aims to secure the strategic partner in residential innovation from this investment in order to utilize digital technology, which will play the most important role in enabling companies to prosper sustainably in the digital era. Moreover, SC strives to combine digital technology with high-end residential projects to produce Living Solutions under the concept of true understanding of the residents' lifestyle.