AP Thailand announces brand promise for 'Cheevit Dee Dee Tee Lueak Eng Dai' strengthening position as brand that empowers everyone to live and enjoy life on their terms
– AP Thailand, the country's leading property developer, builds on mission to EMPOWER LIVING with major brand promise of Cheevit Dee Dee Tee Lueak Eng Dai
– With goal for 'Cheevit Dee Dee Tee Lueak Eng Dai', AP pushed as brand that enables everyone to be happy on own terms through 3 key aspects: Happiness has no Blueprints, Innovation from you for you, Community of the Future
– Builds on partnership with 'feel–good' film studio GDH after 'Fast & Feel Love' takes AP to next step of growth
– Set to launch new TVC starring AP brand ambassadors Urassaya 'Yaya' Sperbund and Nat Kitcharit offering perspective on happiness in life in the belief that happiness is a place in the heart
 – AP positioned as best choice with 16 brands of properties to deliver aspiration for different lifestyles to make happiness possible in every meaning at 175 projects available for sale nationwide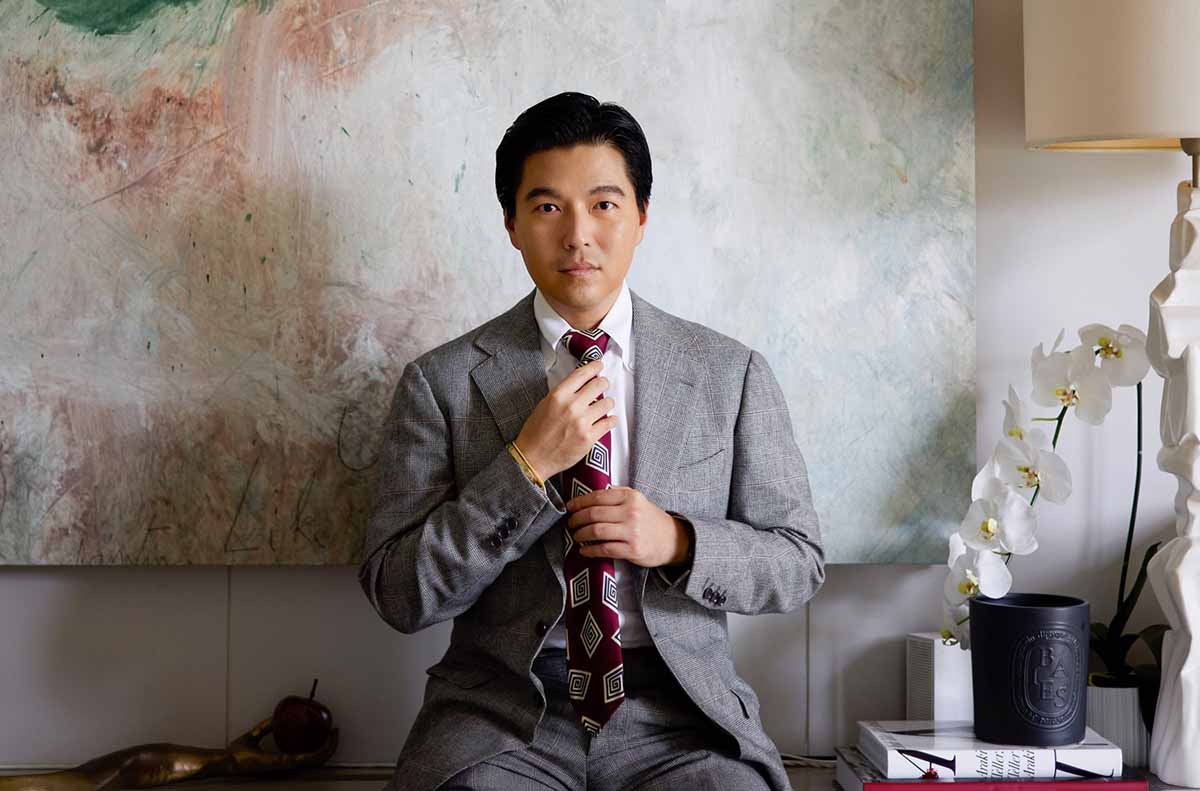 Mr. Sappasit Foongfaungchaveng, Senior Director of Brand Strategy, AP (Thailand) Public Co., Ltd., said that AP Thailand is in its 31st year of operation with 'EMPOWER LIVING' as the main vision guiding its existence. And to reinforce AP Thailand's business commitment, the company has announced a brand promise under the tagline 'Cheevit Dee Dee Tee Lueak Eng Dai' which represents its long-term vision as a company that exists to create and provide the support that enables people to live and enjoy life on their terms through every aspect of living right now and in the future.
"For the next step of brand building for AP with its vision to EMPOWER LIVING, I think a good brand must have a clear social standpoint. It has to have the courage to say something new, one that gives society the right answer, that helps society in the right context at a time when society is expecting something, like waiting for the pandemic to be over or for all the problems to go away or the happiness of old to return. The duty of a good brand should create value and some meaning for life rather than just looking to sell the goods. That's how our new brand promise originated under the tagline 'Cheevit Dee Dee Tee Lueak Eng Dai'. It's great life in a new context of 2022. It's great life our customers choose for themselves. Our job is to offer things for our customers to choose what they want on their own terms," said Mr. Sappasit.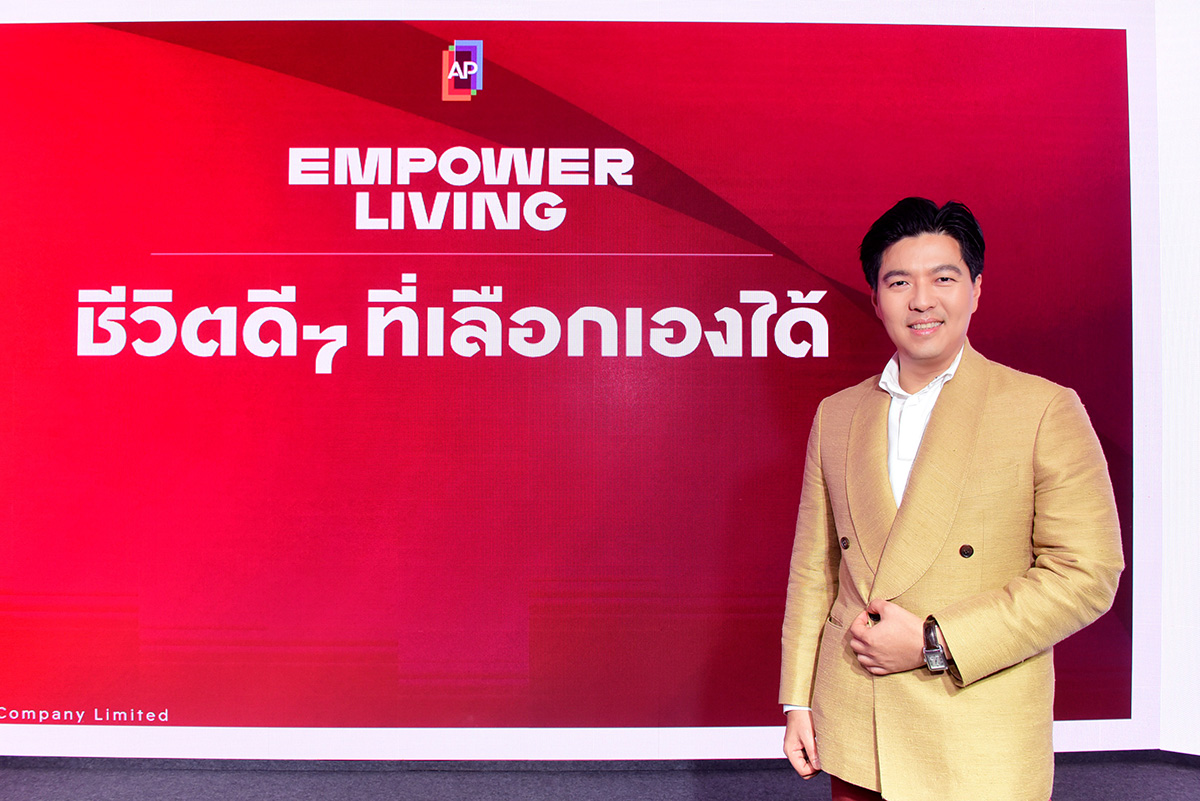 It is the first time in ten years that AP has officially announced its brand promise. 'Cheevit Dee Dee Tee Lueak Eng Dai' will be embedded in the brand's communication of its position. In addition to its expectation for consumers to be aware and understand the meaning of its EMPOWER LIVING vision better, the company also wants AP to be remembered as the brand that empowers everyone to live and enjoy life with the things they choose on their terms. The bigger goal is to ensure that AP becomes No. 1 in the hearts and minds of consumers for the long term. The strategy that will enables AP to achieve that goal consists of three components.
1. HAPPINESS HAS NO BLUEPRINTS. AP responds to all life aspirations. It is more than a home builder. What it does is create a new layout of life with a conviction that happiness has no blueprints and everyone can choose the happiness of their choice through 16 real estate brands in the AP group both single deatched homes, townhomes and condominiums that covers all segments as much as possible.
"Whether you have what kind of lifestyle or what you like, you can find your kind of happiness from AP's 16 brands, all of them are built with demographic and psychographic designs – the latter in particular is based on our worldview that aspiration of living is so grand. So, all the 16 brands of AP are different and more profound than how they look or their different models. This is because from the second you wake up until the second you sleep, you have lived your own aspiration."
2. INNOVATION FROM YOU FOR YOU. The main process in creating design innovation is by encouraging all employees to pursue DESIGN THINKING that attaches importance to finding unmet needs of customers and understand them through Empathy Design Approach in order to develop the right products and services that meet the aspirations or hidden desires of our diverse customers.
Whether in delivering a space of happiness called 'home' or choosing technology that is really practical and, importantly, easy to maintain in the future or developing the different features in the SMART WORLD application, AP stands ready to empower home living, making it easy to the max for living lifestyles.
3. COMMUNITY OF THE FUTURE. By being a part that helps to empower society, which is more than delivering happiness and good life as developer to AP residents, the company has built a good community and in the process has helped society better through a wide range of social campaigns it has carried out continually e.g. AP Unusual Football Field, the original model of football fields in unconventional shapes in the Klong Toey community, which was awarded the Grand Prix Prize at Cannes Festival as well as was recognised by TIME magazine as one of the 25 inventions of the year or Space Scholarship where AP's support was in the form of square metres as it provided lodging for provincial students who continued their studies in universities in Bangkok.
"As developer, we think all the time that we are not only keeping our customers happy, but we have to have a vision to do for society as well, which I believe the duty of a good brand is to help build or participate in driving society grow in a better direction along with the changing world context."