Central Pattana, a leading Thai property developer, has secured the Gold Awards at the "HR Excellence Awards 2023"
ประกาศที่เกี่ยวข้องกับเนื้อหา
---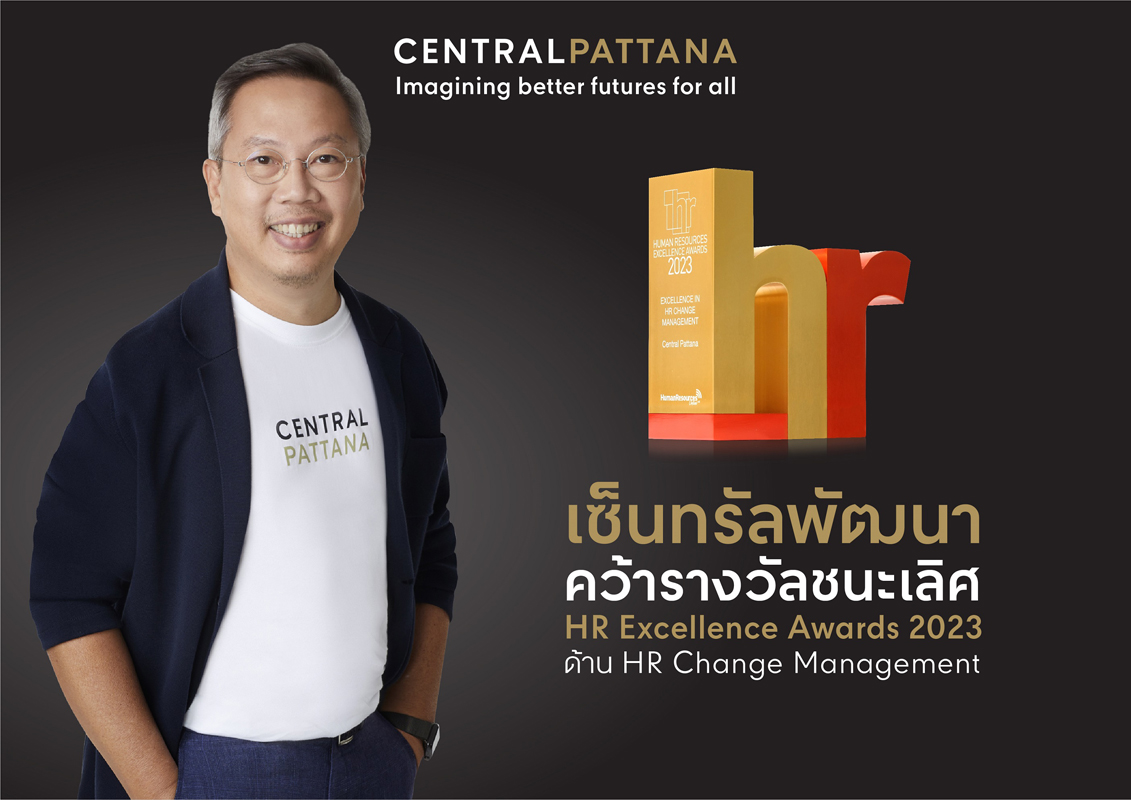 Central Pattana Public Company Limited has further established its leadership in the Thai real estate industry after clinching the prestigious Gold Awards for Excellence in HR Change Management at the "HR Excellence Awards 2023" organized by the media outlet Human Resources Online, Singapore. This achievement reflects its excellence in people management and efficient strategic planning, which places significant emphasis on employee development and continuous organizational evolution across various operational aspects. The approach, in turn, enhances efficiency and supports business expansion under the 'The Ecosystem for All' business model, which aims to foster robust and sustainable growth for all involved.
Mr. Akarin Phureesitr, Head of the People Group at Central Pattana Public Company Limited, stated that "It is a great honor and source of immense pride for Central Pattana to receive the Gold Awards for Excellence in HR Change Management for the second time (2021 and 2023) as this award signifies the success of our executives and employees. They have collaboratively driven the organization, innovated, and brought about transformative changes to develop the business in alignment with the organization's brand purpose of "Imagining Better Futures for All." Our company has continually evolved and enhanced its workforce across various areas to increase efficiency and adapt to global changes and the challenges that come with business expansion. This has been realized under "The Ecosystem for All" business model, which requires synergy between Central Pattana's diverse business operations, including retail centers, community malls, residential properties, office buildings, and hotels. The core of this model is the retail business, which serves as a primary link connecting to the businesses of partners, collaborators, and the wider Central Group network."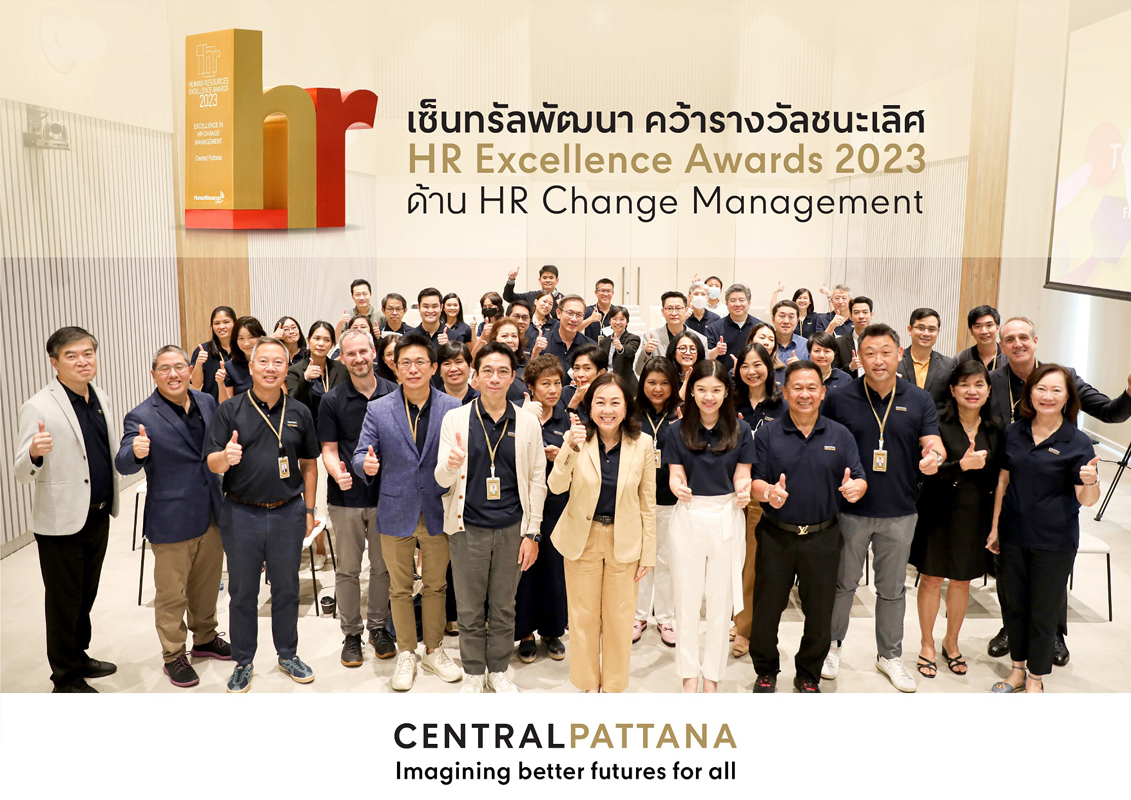 Central Pattana has innovated its front-operation implementation and transformation (FIT) project to optimize efficiency and maximize outcomes within front-end operations. The objective is to provide comprehensive care for both partners and customers, ensuring the best experience possible, which has led to the success of the business and collective growth. Our commitment is to elevate our role from space rental provider to a holistic business service provider for our partners, integrating all spaces into the digital system, streamlining processes, and maximizing operations for speed, simplicity, and efficiency. Additionally, we continually develop our workforce, furnishing them with new skills to meet the demands of an ever-changing future. All of this is aimed at supporting the organization's expansion and growth, meeting customers' multi-dimensional needs, and reducing employee workflows to improve agility and flexibility.