'Central Pattana' joins hands with 'PTT Group' and 'Evolt' in an environmental commitment to drive low-carbon society, expanding EV charging stations to 37 Central shopping centers nationwide – promoting clean energy lifestyle for Thailand, people and planet
– Smooth and happy travelling with the most comprehensive network of service points in Thailand.
– Joining hands to become a leader in EV charging stations by expanding to more than 400 EV charging slots at Central shopping centers in 2022 and becoming the number 1 in Thailand, with the most charging stations in the shopping center industry.
– Conforming with the government plan of COP26 to drive carbon neutrality and net-zero emissions for the environment and better quality of life for Thai people.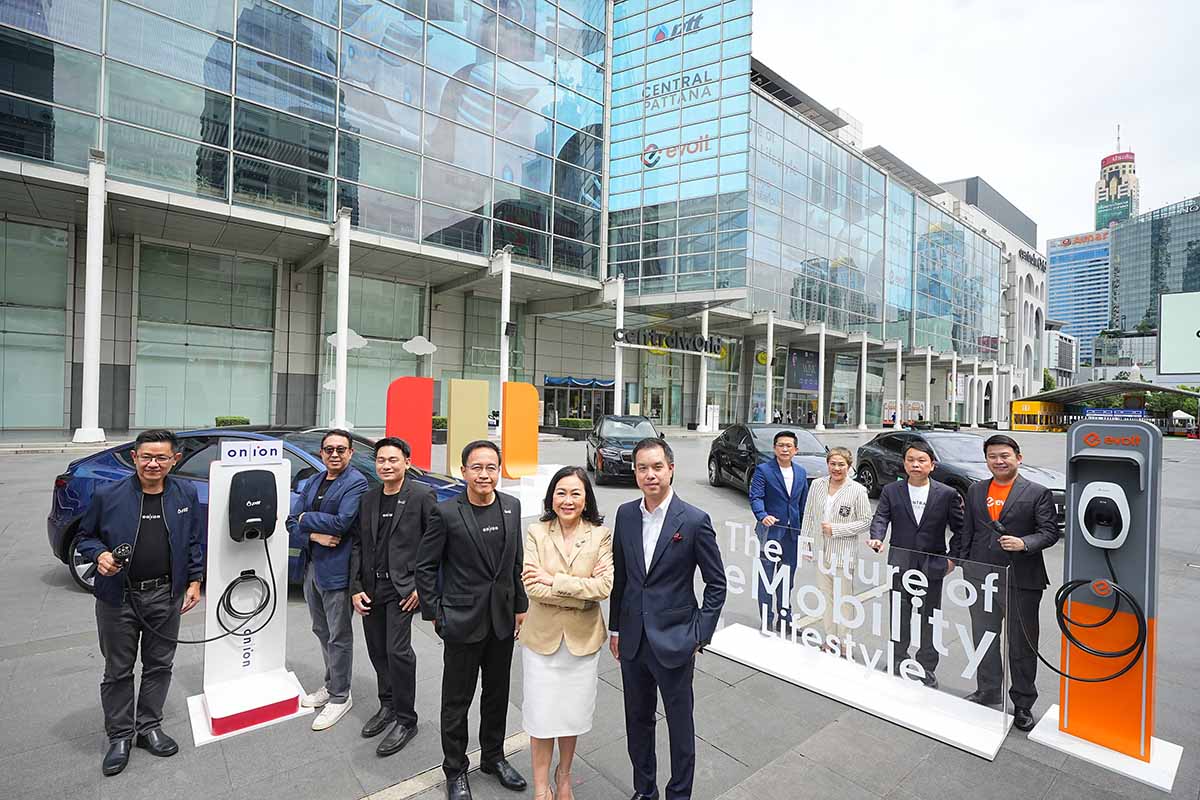 Central Pattana plc., is joining hands with 'on-ion' under the PTT Group, to hold a press conference, 'The Future of eMobility Lifestyle', with a total investment of 200 million baht to increase to 350 slots of 'on-ion' EV charging stations at Central Pattana's shopping centers in addition to 50 charging slots with Evolt Technology, making a total of 400 EV charging slots by the end of the year.
The event was honored by Ms. Wallaya Chirathivat, President & CEO of Central Pattana plc., Mr. Noppadol Pinsupa, Chief New Business and Infrastructure Officer of PTT plc, and Mr. Poonpat Loharjun, Chief Executive Officer of Evolt Technology Co. Ltd. along with senior executives, who attended the press conference at centralwOrld, Bangkok.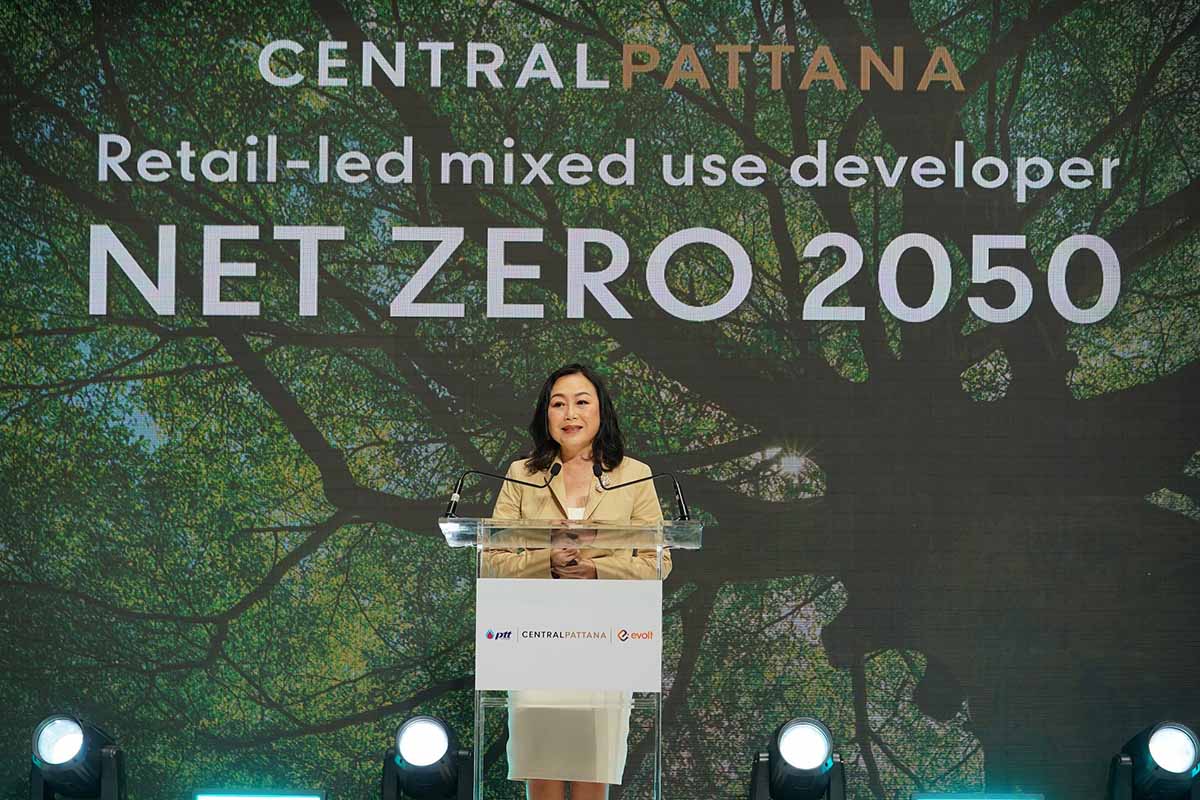 Ms. Wallaya Chirathivat, President & CEO of Central Pattana plc, said: "To respond to the EV trend as more and more Thai people are paying attention to electric vehicles, we are cooperating with major energy business partners for the expansion of more than 400 charging slots in Central shopping centers by the end of this year, which is the highest and number 1 in Thailand's shopping center industry. The first phase is expected to be completed by October to accommodate short-haul or long-haul trips from city to city. This helps highlight our shopping centers as a hub of nearly every province from north to south, with 37 branches in 18 provinces across the country.  The outstanding features of the EV charging points at Central are as follows: 1) The charging points are available throughout the country offering a worry-free journey. 2) Convenience, with EV charging slots for all vehicle brands. 3) Locations and charging systems are of a high standard and safe. 4) Enjoy benefits from Central Group for its eco-lifestyle marketing, with both promotions and discounts. Examples are such as first-hour-free charging when spending 800 baht and up at Central shopping centers, which is a limited offer only available in the first month of opening in order to support the use of EVs as part of Thai people's daily life. Join us in caring for the planet and environment as we expand upon customers' future demands into other businesses such as residences, hotels and office buildings, which is expected to contribute to the reduction of more than 5,250 tons of CO2 emissions per year for Thailand.
Central Pattana is highlighting our position as number 1 in the shopping center and real estate industry in Thailand, committed to being the first mixed-use developer to achieve 'Net Zero' by 2050, with continued support for clean energy in our shopping centers as well as developing eco-friendly malls to fulfil the lifestyles of green-living customers. Examples of eco-friendly malls are such as Central EastVille, Central Si Racha and Central Ayutthaya. We also have service points that promote an environmentally-friendly lifestyle such as EV-chargers, recycling stations and 'Ting Dee' disposal points. The company has a roadmap to reduce CO2 emissions and business pollution to net zero through a 50% reduction in energy consumption, reduction in the use of CFCs and harmful substances, and promoting the use of clean energy by 50% as well as planting 1 million trees."