Mr. Preecha Ekkunagul President & CEO of CPN, said: "This project highlights our excellence on a global scale in three aspects: a 'World–Class Project' – it is a world-class mega project and Central Pattana's luxury flagship store, a fulfilling shopping experience making Phuket the perfect 'Beach Lifestyle Destination'; 'World–Class Experience' – creating a world-class experience to meet the 'Luxury & Leisure Lifestyle' travel trend of people from around the world, with a selection of global brands and launching international events throughout the year under the concept of 'The World Comes to Play'; and 'World–Class Attractions' – the new destination for tourists from all over the world with the 'World's First Ever' attractions.  Visiting Central Phuket will fulfil all types of lifestyles: eat, shop and have fun throughout the day."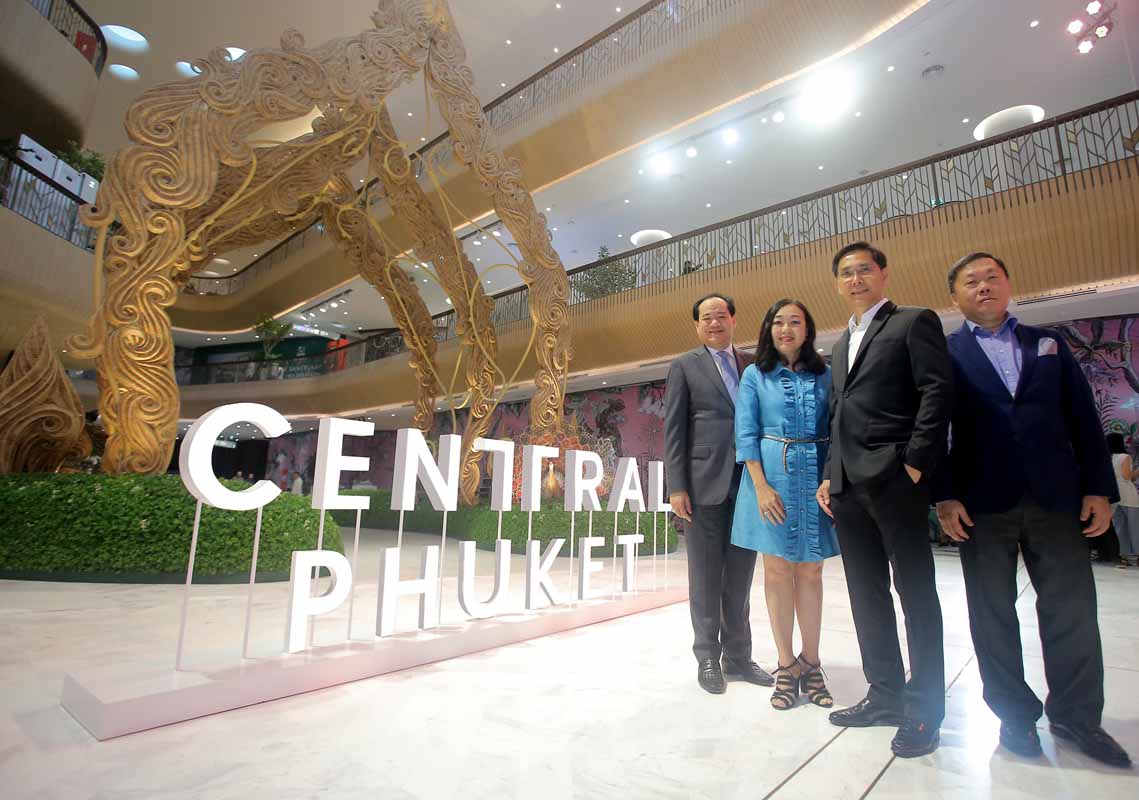 Mr. Preecha added: "Central Phuket helps to emphasize us as a global player and it is in line with the provincial development policy to elevate Phuket to be one of the most complete travel destinations in the world. The positioning of Central Phuket is set to be 'The Magnitude of 'Luxury & Leisure' Resort Shopping Destination', a seamless combination of Luxury and Leisure lifestyle in one place.  It consists of two buildings: Floresta focuses on tourists and customers who prefer a luxurious lifestyle, enjoy shopping for leading brands and like to visit world-class attractions; Festival aims to attract family-group customers who regularly visit the shopping center to shop, enjoy good food and watch movies. We also plan to develop an international and regional convention center as well as a world-class hotel."
Establishing itself as the country's landmark, Central Phuket will be holding international events, such as Phuket International Music Festival and Phuket International Countdown 2019, throughout the year.  In addition, visitors will get to experience an exclusive 'Phuket Menu' available only at Central Phuket where the shopping center has joined hands with popular restaurants in Phuket in order to promote the reputation of Phuket's cuisine.
Apart from gastronomy, Central Phuket is also outstanding with several exclusive unique-in-the-world attractions that tourists should not miss: Tales of Thailand – the largest indoor market reflecting Thainess lifestyle from 4 regions, Tribhum – a 3D virtual adventure in the world's first fantasy walkthrough, which will officially open in November 2018 and Aquaria – Thailand's newest format of aquarium which will be ready for visitors to experience the wonders of the ocean and the mysteries of the river with over 25,000 creatures in the first quarter of 2019.
The highlights for the Grand Opening feature first time in Thailand world-class performances, including, 'Star Catcher', the innovative live 360–degree immersive theatre performance by the renowned performer from Canada, 'Creativiva'; international street shows including 'Bubble on Circus', performed by artists from Italy and 'The Balloon Show', from Japan.  The night ends with the fantastic 'The Sealumination', lighting up a new landmark in Phuket.