Mr. Thanakorn Thanawarith, Chief Executive Officer, All Inspire Development PCL., disclosed that All Inspire has been aiming for a unique growth with style by prioritizing price, location, and design, by slogan of "Class of Living". Numerous customers and investors have expressed their interest in the company's projects, with total revenue of 2.343 billion baht in 2018, of which 1.978 billion baht is from real estate development, 204 million baht from real estate agent, and other revenues were 160.6 million baht, with a proportion of 84%, 9%, and 7%, respectively. Moreover, the company has backlog to be recognized about 6.354 billion baht from 11 projects as of December 2018.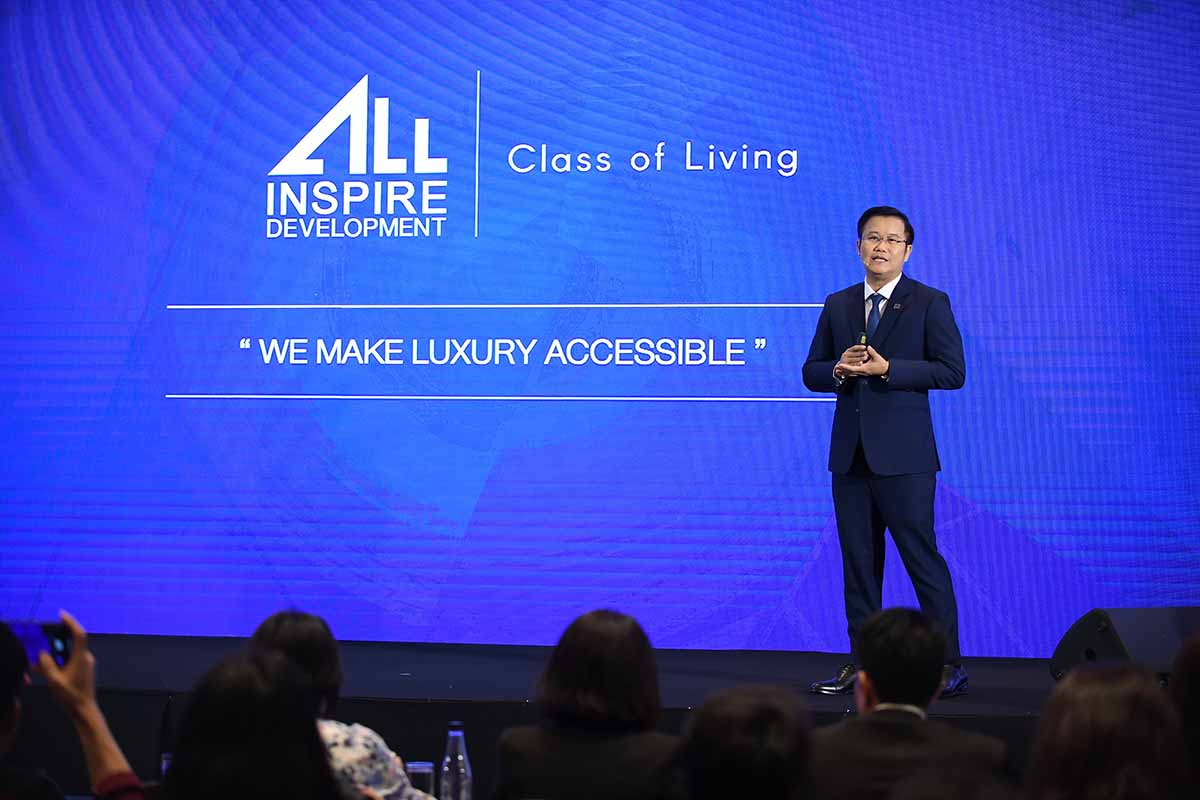 This year, the company will launch 6 new condominium projects, with a combined value of 18.25 billion baht, categorized as 3 High Rise projects which are Impression Ekkamai with 380 units, worth 4.8 billion baht, Thonglor 12 and Thonglor 16, and 3 Low Rise projects which are Ladprao – Sutthisarn, 20 Mithuna – Junction 5 and Lasalle 83.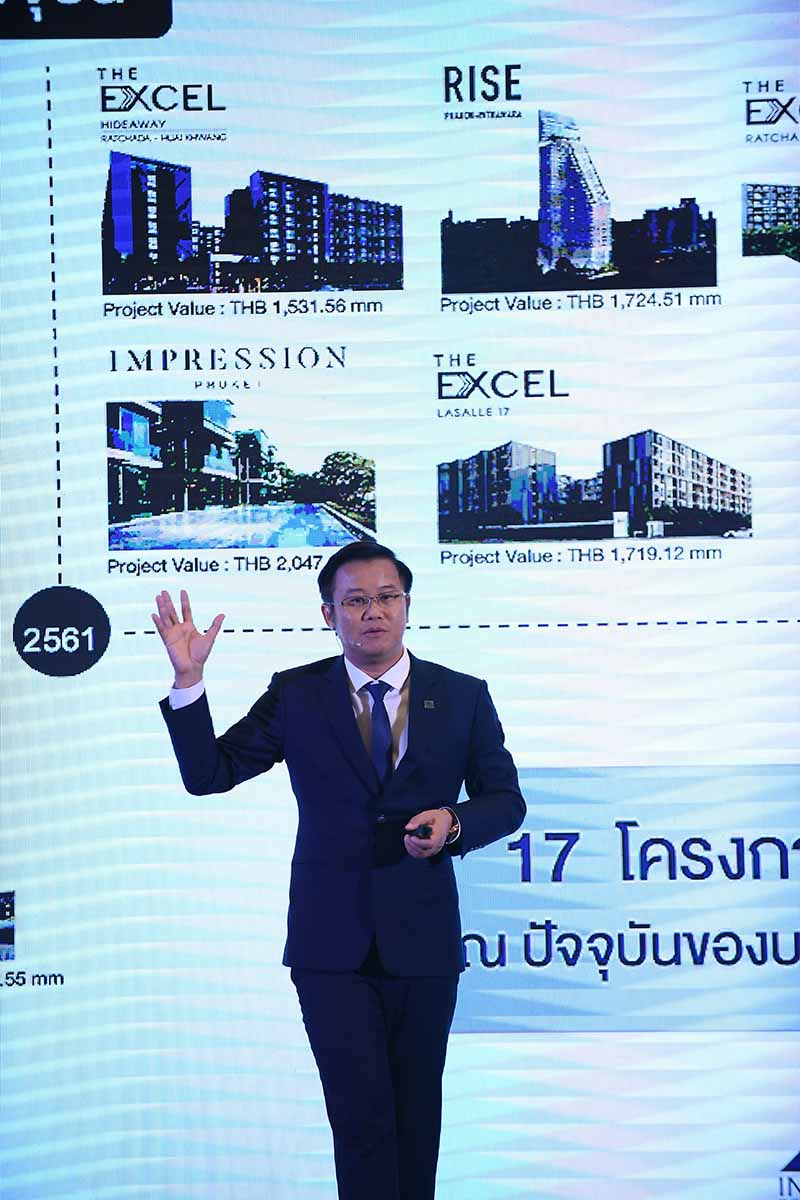 Meanwhile, in the first quarter of this year, the company has already initiated the sales for 2 projects: the first is The Vision Ladprao – Nawamin, Phase 1, which are 3-storey townhomes that rebel against all rules of townhomes and caters to urbanites, totaling 199 units, worth 890 million baht, with the entire project comprising 2 phases of a combined 308 units worth about 1.391 billion baht. The other is the Impression Ekkamai High Rise Condominium, which is a luxury residence and iconic project targeting upper-class customers with 380 units, worth 4.8 billion baht. For the latter project, the company has entered a joint venture with Hoosiers Holdings and Kyushu Railway Company from Japan. The company is confident that all projects are outstanding in its location and design that truly caters to the needs of home owners.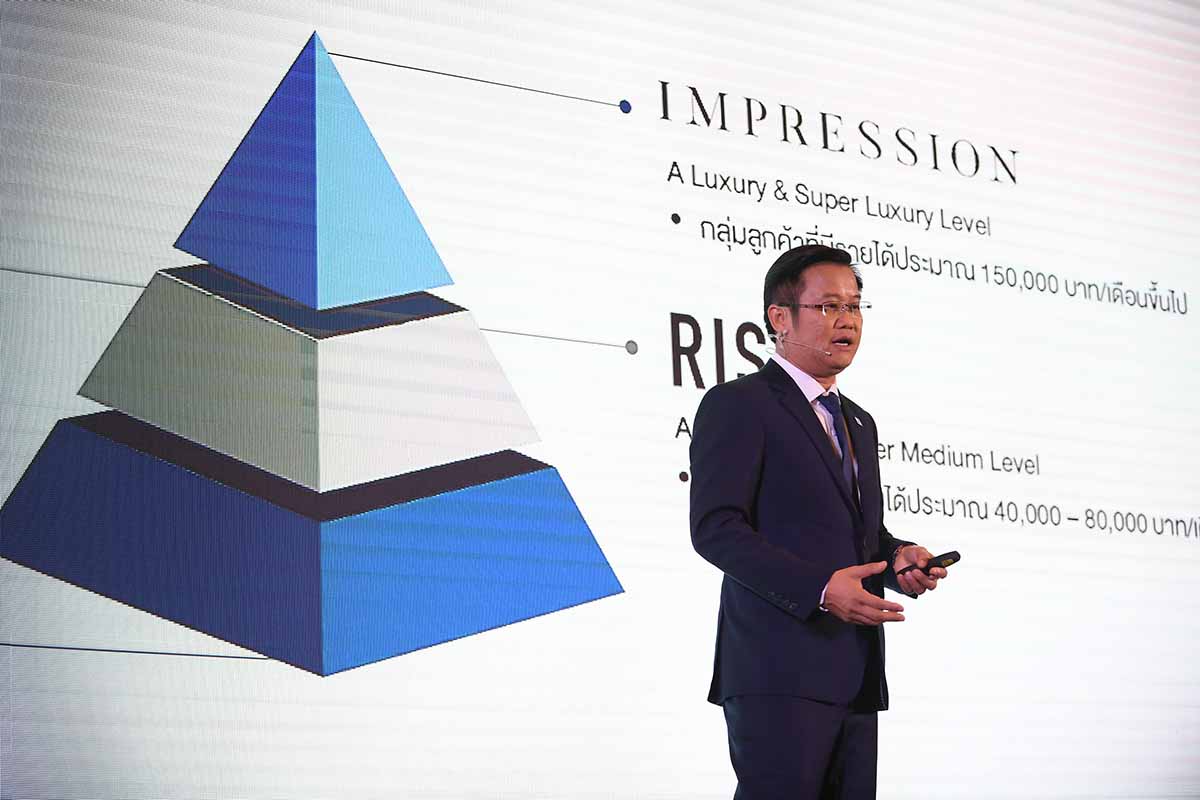 As for the policy and business direction of the company, which are the company's strategies, All Inspire Development PCL. will focus on 1) Developing properties on high-potential locations near public transportation systems such as the BTS and MRT, 2) Designing properties to serve real functions in modern and unique designs that are comfortable for everyday living at affordable prices, 3) Launching new projects to target different customer segments, such as working-age groups with 25,000 to 50,000 baht income per month, and the Dual Income, No Kids (DINKs) under The Excel brand; customers in the middle to upper-middle segment with 40,000 to 80,000 baht income per month under the RISE brand; customers in the middle to upper-middle segment with 40,000 to 100,000 baht income per month under The Vision brand; and customers in the high income segment with over 150,000 baht income per month under the Impression brand.
Mr. Thanakorn added that the company is set to offer its initial public offering (IPO) of 150 million shares at 1 baht per share, or 26.79% of listed shares after the IPO. The Securities and Exchange Commission (SEC) has approved for the company to offer shares to the public. Currently, ALL has registered 560 million baht authorized capital with 410 million baht or 410 million shares of issued capital and paid-up capital. The company intends to use the funds raised from the IPO to develop real estate projects in high-potential area, pay off loans from financial institutes, and use as working capital for future business operations.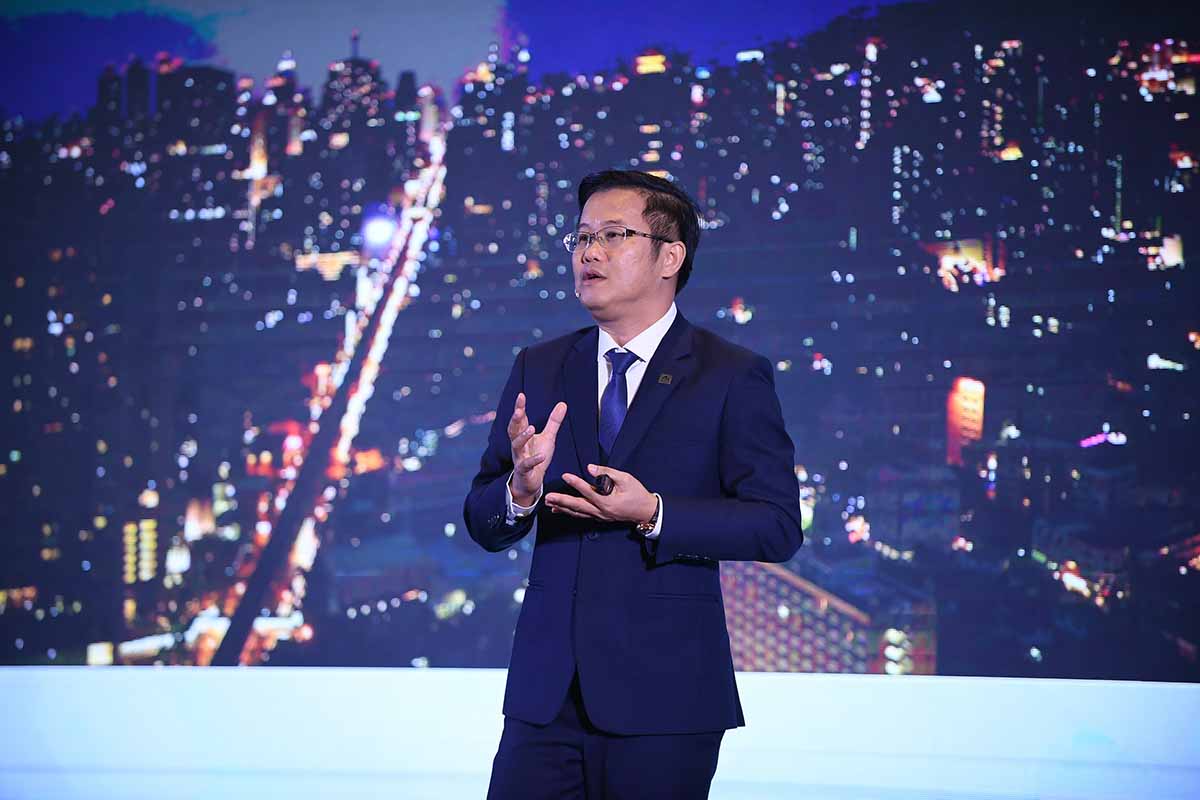 The company has vision to become one of the top ten leading real estate developers in Thailand to enhance trust and confidence for all stakeholders, from shareholders, partners, and the company's employees. The IPO will allow the company access to funds from financial and capital markets to develop new real estate projects in the future according to ALL's policy to continuously expand businesses towards a stable and sustainable growth, while adding value to shareholders and investors who have always trusted and have confidence in the company.
Asia Plus Advisory Company Limited, as the financial advisor of All Inspire Development PCL. or ALL in listing in the MAI, said that after the SEC has approved ALL's IPO, the company is in the process of determining the timeframe for organizing roadshows among general investors and institutions before the company offers its initial public offering (IPO) of 150 million shares, or 26.79% of listed shares after the IPO.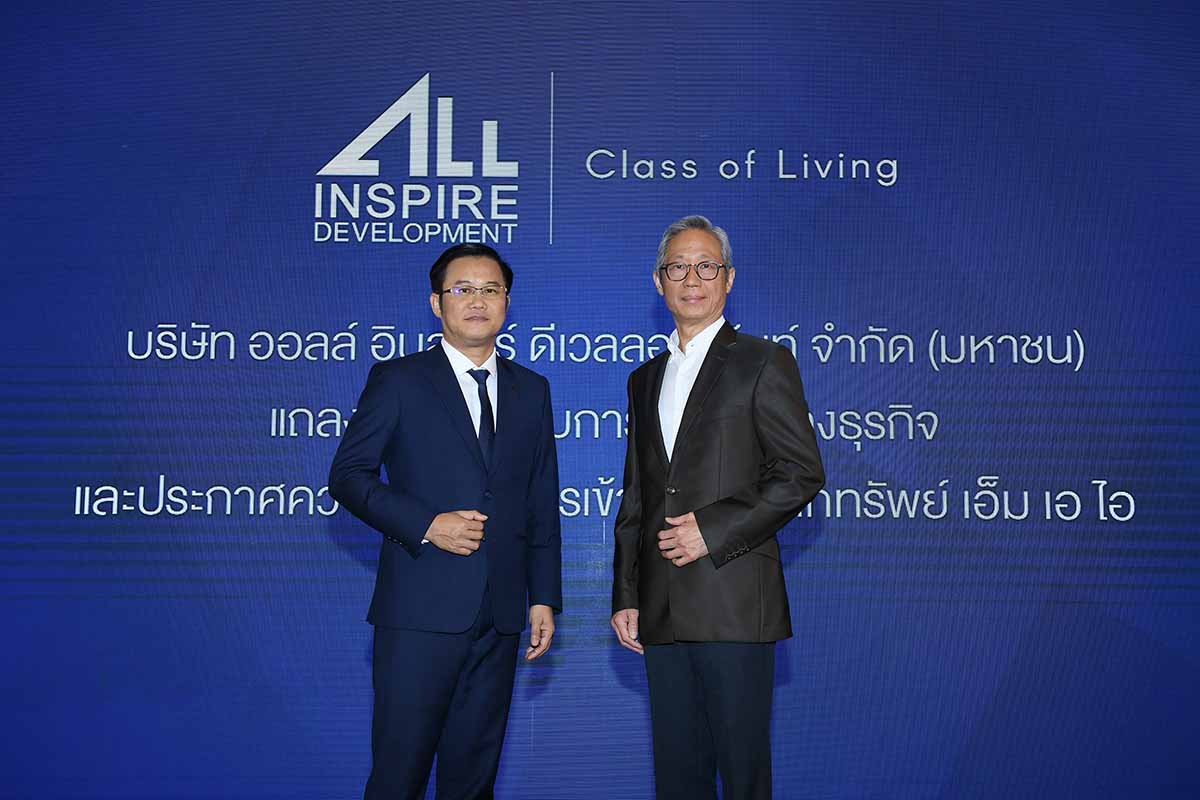 The strength of ALL is the company's scope of businesses to reach every customer segments, from Low Rise and High Rise Condominiums, under The Excel, RISE, and Impression brands, to townhomes under The Vision brand, all of which are developed by the company as well as with three joint ventures: ALL Inspire-Hoosiers Sukumvit 50 Co., Ltd. to develop The Excel Hideaway Sukhumvit 50, a Low Rise Condominium; AHJ Ekkamai Co., Ltd. to develop The Impression Ekkamai, a High Rise Condominium; and AG Thonglor 12 Co., Ltd. to develop a High Rise Condominium in Thonglor area. Moreover, the company has related service in real estate business such as real estate agents in overseas markets, under Thai D Real Estate Co., Ltd., the property investment and property trading services under the brand "Rise Venture" under the operation of Rise Estate Company Limited ("RISE"), and the condominium juristic management service under the operation of All Property Service Company Limited ("ALL Prop").
The company's three-year business operation results from 2016 to 2018 show that the company has continuously increasing in both revenue and net profit. In the past few years, revenue was at 420 million baht, 714 million baht, and 2.343 billion baht, respectively. Meanwhile, profit was at 11 million baht, 81 million baht, and 343 million baht, respectively. The growth of the company reflects the strong financial situation and potential of ALL.