'Singha Estate' unveils business plan in the second half of 2020 and moves forward its five-year investment plan, penetrating new markets and developing new business models to build sustainable growth
'Singha Estate' unveils its business plan in the second half of 2020 to cope with the COVID-19 crisis and maintains the steady financial positioning, which will drive the company forward with the five-year investment plan and 68-billion- baht budget. The company will concentrate on developing a new business model under the "New Living & Working Cluster" concept in potential locations to serve changing consumer demand and investment in the New Normal era, and developing Smart M&A to build portfolio for sustainable growth in harmony with local communities well-being and environmental conservation.
Mr. Naris Cheyklin, Chief Executive Officer of Singha Estate Public Company Limited or "S" reveals about the company's business direction in the second half of 2020 that although the overall property market faces challenges from the COVID-19 crisis, Singha Estate will continue to invest 68 billion baht under its five-year business plan (2020-2024) and follow sustainable growth strategy. To adapt with the current situation, the company has revised down its 2020 revenue target by 50% and expects its business will recover in the fourth quarter of this year.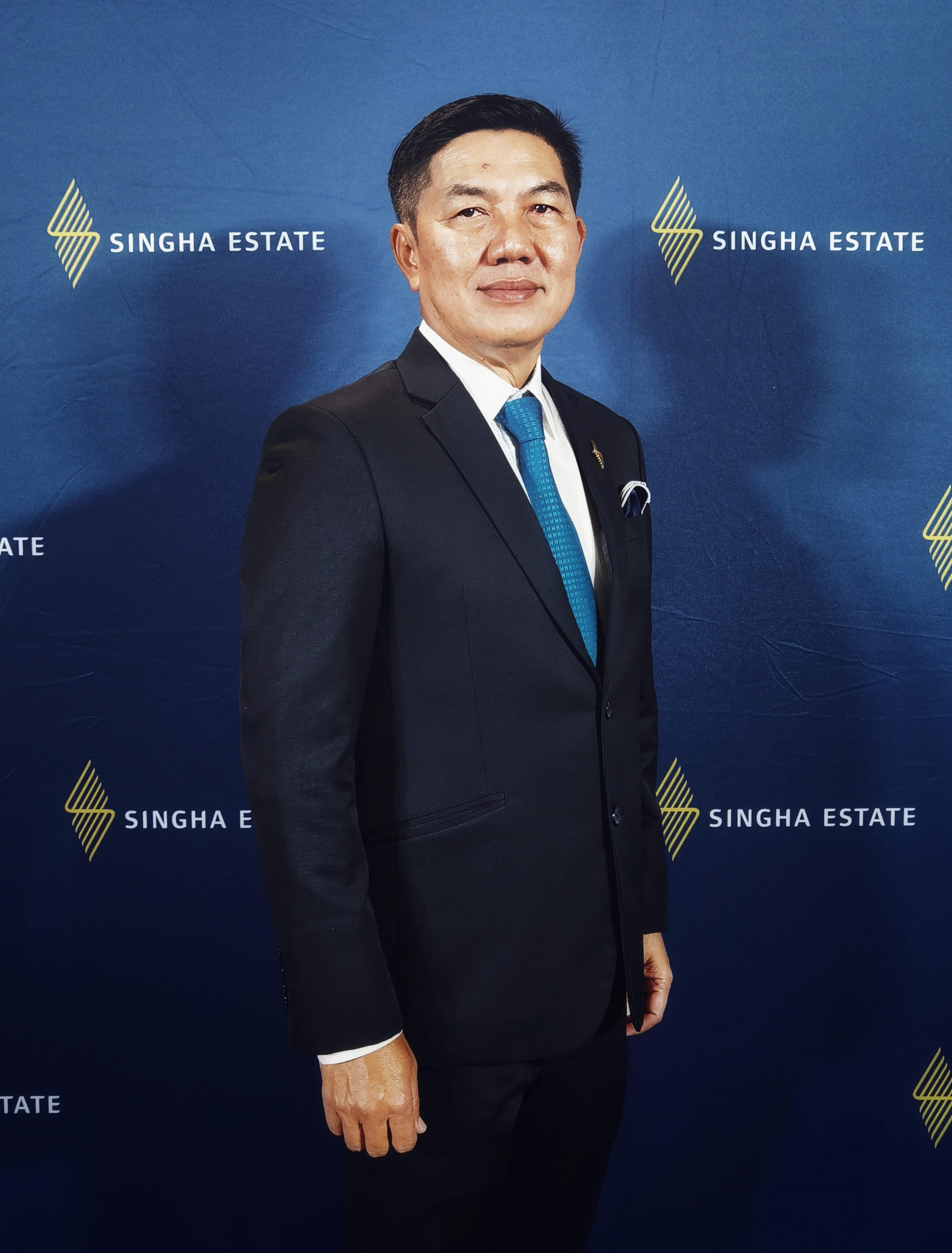 "The company hopes the COVID-19 crisis will eventually end soon. We see many business opportunities and potential investments arising along with the economic improvement. We will consider investment suitability under the strict M&A criteria to have quality asset that will create added value in the future," he said.
"Therefore, we will keep building our three core business units as long term planned. For the residential and commercial businesses, we will penetrate new locations and develop quality projects under the "New Living & Working Cluster" Business model concept to respond to the New Normal trend, while the hospitality business will generate additional incomes and grows business sustainably with Smart M&A and Asset Light Model. With these business practices, we aim to recover and will also support our business partners to overcome the crisis together. Our business philosophy is to enrich life value for all stakeholders and build sustainable growth along with quality society and environmental conservation,".
During the COVID-19 crisis, the company has undergone its efficient financial management, maintaining a low net interest bearing debt to equity ratio at 0.86 times. This came from the listing of S Hotels & Resorts Plc on the Stock Exchange of Thailand late last year, and the sale of Suntowers' 30-year lease rights into S Prime Growth Leasehold Real Estate Investment Trust (SPRIME REIT), making the company ready to invest and expand business as expected. Furthermore, the company has plans to strengthen its financial positioning in the future by transferring rights of Metropolis Building and Sun Plaza into REIT and issuing bonds when the market is favorable.