Mr. Chaiwat Jaktae, Managing Director of The Creators HQ Co., Ltd.,  a leading company that specializes in the development of luxury residential property with attractive investment opportunity said, "Common TU is our first foray into the new premium high-rise condominium segment in the Rangsit area following the success of our 'Conner Ratchthewi' project which sold 7% of its units within 3 months. This time, the Creators HQ chose the golden location of Rangsit as our 'beachhead' in outer Bangkok as it is an attractive location for investors. The location is excellent in terms of ease of travel to the country's northern, northeastern, and eastern regions, including close proximity to leading universities such as Thammasat University-Rangsit Campus, Bangkok University (Rangsit Campus), and Rangsit University as well as major department stores and numerous industrial estates."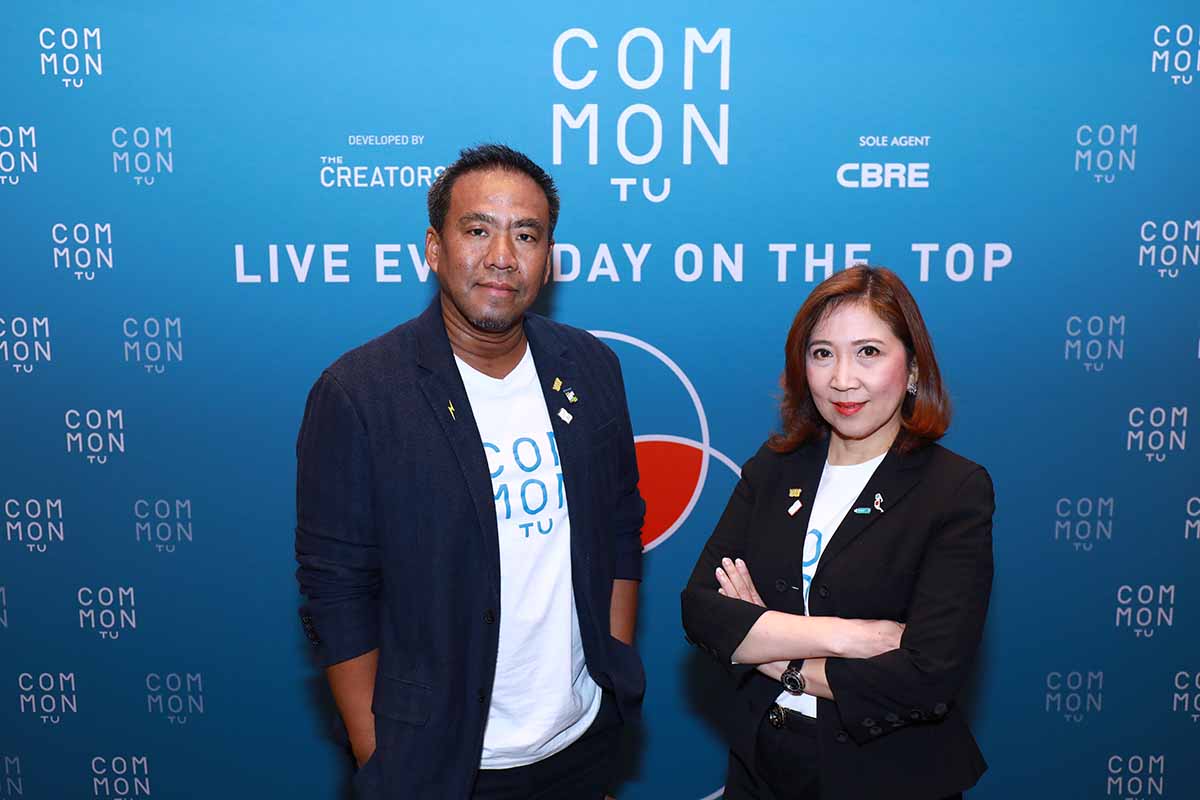 "Our decision is also in line with the new city plan designed to improve and expand linkage of new towns with large urban centres which will continue its growth and expansion in the Rangsit area with upcoming projects such as the renovation of Future Park Rangsit (one of Asia's largest malls), the development of Central M in a 600-Rai plot by CPN Group as well as the joint venture between Thailand and Sweden to develop MEGA Rangsit in an area of 1,000 Rai set to become a new town, and so much more."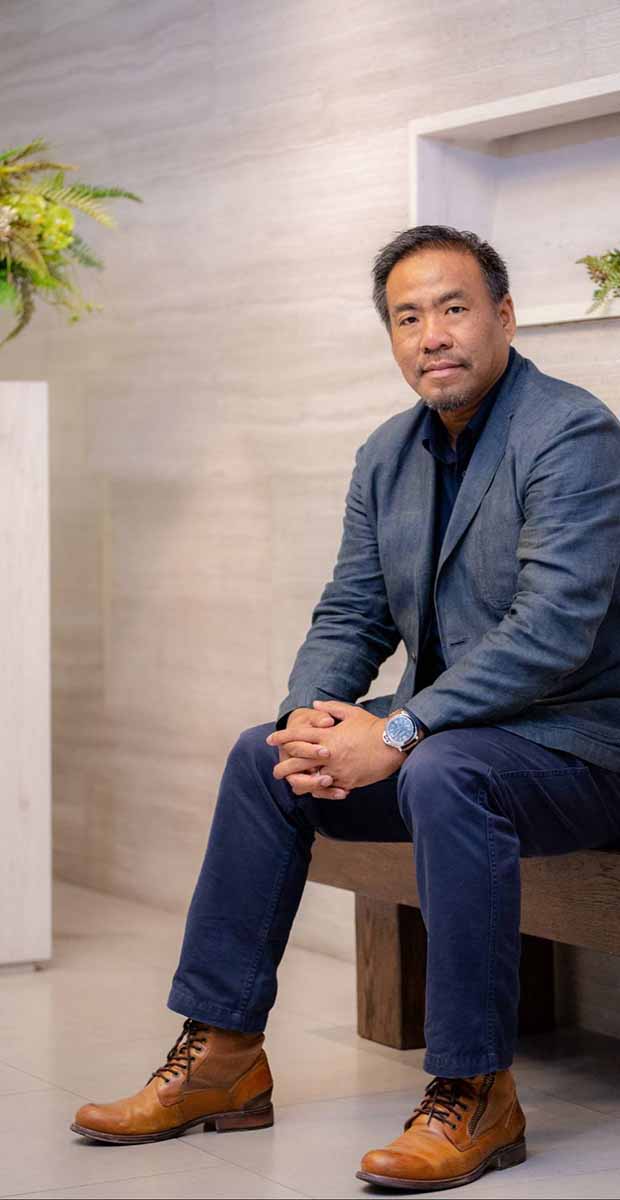 "Moreover, the construction of new mass-transit lines linking both greater and outer Bangkok, such as the SRT Dark Red Line along the northern railway line that runs from the center of Bangkok and the Bang Sue Central Station heading to the Rangsit area with the extension project to Thammasat (Rangsit Center) Station and Chiang Rak Station, will make it even more convenient to access the city center and CBD areas with an expected completion in 2022. Other anticipated projects include the high-speed railway and new motorway – the route through the Rangsit area and Phase 3 of Don Mueang Airport, including other facilities which meet the needs of living in the new city."
"All this enables the Rangsit area to attract endless economic growth as well as allows The Creators HQ to provide added value for students, professors, white-collar employees, and a large majority of the population to buy or rent a condominium unit. We believe that investment in Common TU represents an important opportunity for property investors at it will allow them the opportunity to diversify their investment portfolio and create returns with a low level of risk. We are fully confident that Common TU will not only meet the needs but also exceed the expectations of our target group." he said.
The Creators HQ is injecting 1.5 billion baht to develop "Common TU", a high-rise condominium with 31 floors that recently received EIA approval. Common TU comprises of 510 units which can be divided into 2 types or 506 residential units and 4 commercial/retail units on an area of 2-1-82 Rai with a building space of 34,500 square meters and 213-vehicle parking spots. Common TU has three different residential styles to choose from – studio, one bedroom, and two bedrooms with areas ranging from 26 to 51 square meters. The company is set to commence construction in the fourth quarter of 2019 with an expected completion in 2021. Unit prices will start from 2.2 million baht. The company aims to accomplish 100% sales in 3 months.
The highlight of Common TU is its strategic location which is close to the main road and only 450 metres from Thammasat University (Rangsit Campus) which promotes a stress-free and safe travel experience. The project with the design concept "ILLUMINATION & LIFE BATTERY" reflects modernity and minimalism proven to alleviate fatigue and promote relaxation. Each room is designed with distinctive functions to meet all dwelling styles. The facilities in the project covers a space of 5,300 square metres all fully equipped with amenities, such as 24-hour services, 2-floor fitness center and trainers, meeting and working rooms, 100-seat library, internet and WIFI, rooftop swimming pool and the privilege to enjoy scenic views from the glass house party lounge, shuttle bus to town and university, CCTV and security systems, laundry, etc. All these features and more support the Creators HQ's concept of "Live Everyday on Top."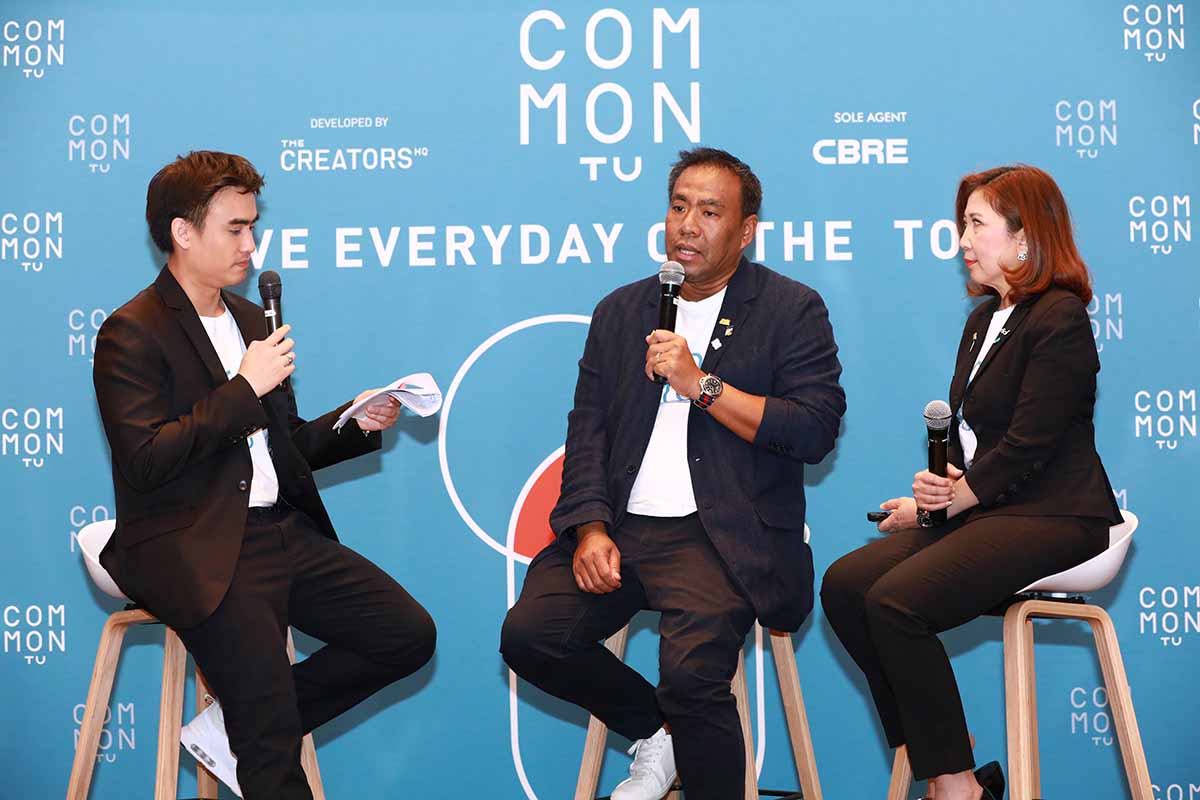 "Benefitting from the exceptional potential of the location and the opportunity to create differentiating spaces to maximize benefits from consumer understanding in every dimension, the Creators HQ is positive "Common TU" will receive a lot of great feedback from both students looking for residences which will allow them to live a more fulfilling life in a quality environment and property investors who are looking to invest less in assets but gain long-term sustainable rental income for their investment to be justifiable. This has been our long-term mission to create worthwhile investment opportunities our customers can be happy with" Mr. Chaiwat concluded.
Ms. Aliwassa Pathnadabutr, Managing Director of CBRE (Thailand) Co., Ltd., the real estate consultant firm which has a sales and marketing partnership with The Creators HQ added, "Common TU is a new phenomenon in the premium condominium market in the area surrounding Thammasat University Rangsit Campus. Even more so than popular locations in terms of investment, strategic locations that are nearby the BTS or those situated in the CBD, we always consider locations surrounded by educational institutions as they receive great response from real estate investors due to the fact that
these locations can quite reasonably achieve returns in terms of rental yield and capital gain. Rangsit holds a high potential for growth both in terms of renting and long-term holding due to fresh demands from over 8,000 new students each year who study and occupy the area together with property investors. A survey of condominiums in Rangsit found that they enjoy about 4-6% returns on rents per year with an occupancy rate of 95% throughout the year."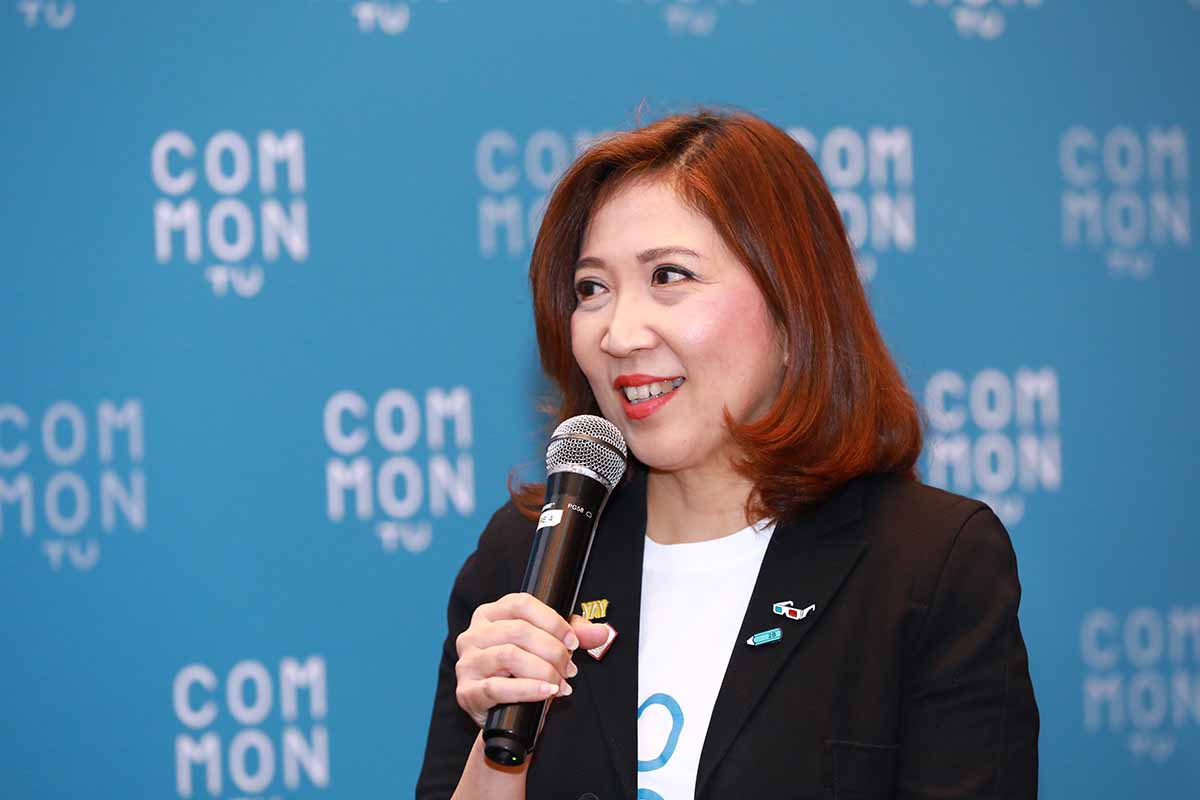 The Creators HQ will hold a Pre-Sales event for Common TU on 30 June 2019 from 9:00 – 18:00 hours at Centara Grand Hotel at Central Plaza Ladprao for customers interested in visiting the project and knowing more details, or you can visit the website www.thecreatorshq.com or call Tel. 095-993-9992