Development Starts on PROSTYLE Sapporo Miyanomori, Luxury Residential Complex Built with Lavish Amount of Natural Solid Wood amid Rich Nature in Sapporo, Northern Japan
PROSTYLE INC. has announced the start of development of PROSTYLE Sapporo Miyanomori, a luxury residential complex set on high ground in the Miyanomori area of Chuo-ku, Sapporo. World-famous architect Kengo Kuma, who designed the complex, will supervise its development. PROSTYLE INC. is a group company of PROPOLIFE GROUP INC., which operates a range of real estate companies. It is headquartered in Tokyo's Minato district, and led by President Satoshi Oyamatsu.
Model of exterior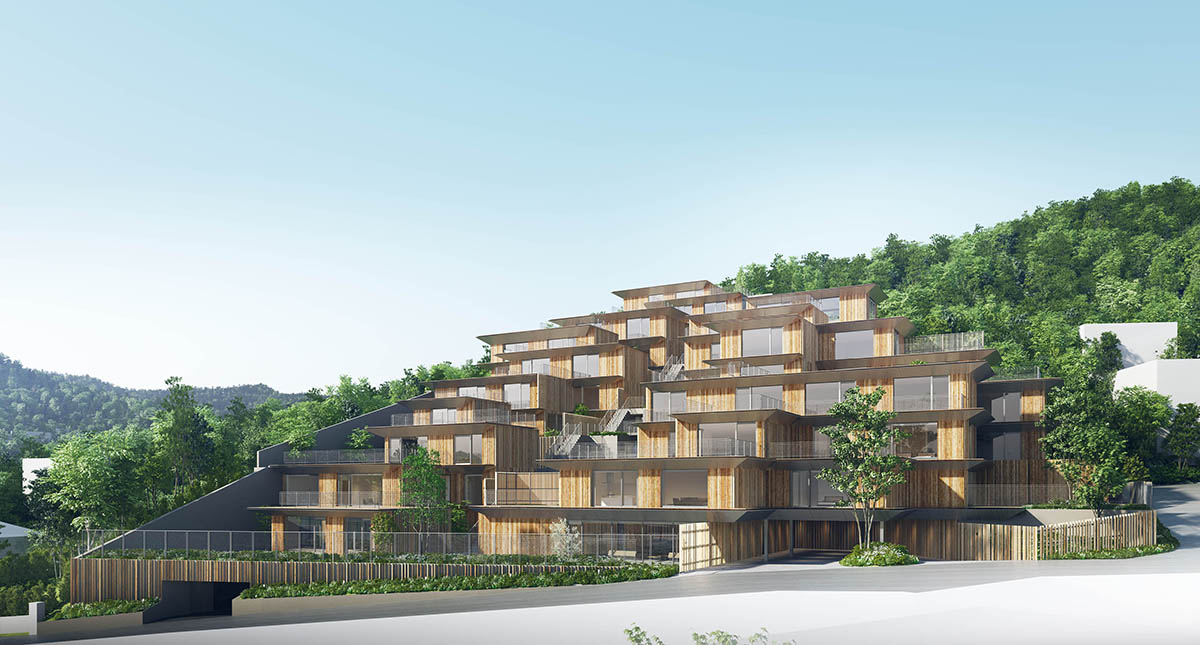 – Architect Kengo Kuma's Wood-based Design Set to Make Residents Feel Truly at Home While Living Life of Luxury
PROSTYLE Sapporo Miyanomori owes its design to world-famous architect Kengo Kuma, known for his style that incorporates wooden architecture into modernistic designs, such as the Japan National Stadium and the JR East Takanawa Gateway Station. Meanwhile, PROSTYLE has specialized in the use of natural solid wood since its establishment. Together, Kuma and PROSTYLE aim to create a residence where residents can lead lives of luxury surrounded by wood.
Inspired by the nature-rich location of Miyanomori, the residential building will be constructed along the slope of a hill that provides a sweeping view of the Sapporo cityscape. With 11 stories, PROSTYLE Sapporo Miyanomori is designed as one large house made up of smaller individual residences. The warmth of the natural solid wood and the design of the architecture itself will make residents feel truly at home, unlike typical housing complexes.
Residents will experience the pleasure of being surrounded by wood with all five senses. The outer wall will be made with lavish amounts of thinned (*) Japanese cedar from Hokkaido, a type of wood known as Donan Sugi. The frames for the concrete will also use thinned wood. The complex has been designed with conservation of the local environment in mind, actively incorporating challenging techniques that would not be possible with a typical urban condominium building.
(*) Thinned wood is collected when thinning out trees that have clustered too close together during the growth process of a forest. Thinning helps prevent landslides and global warming.
The tasteful design of the entrance sets the mood.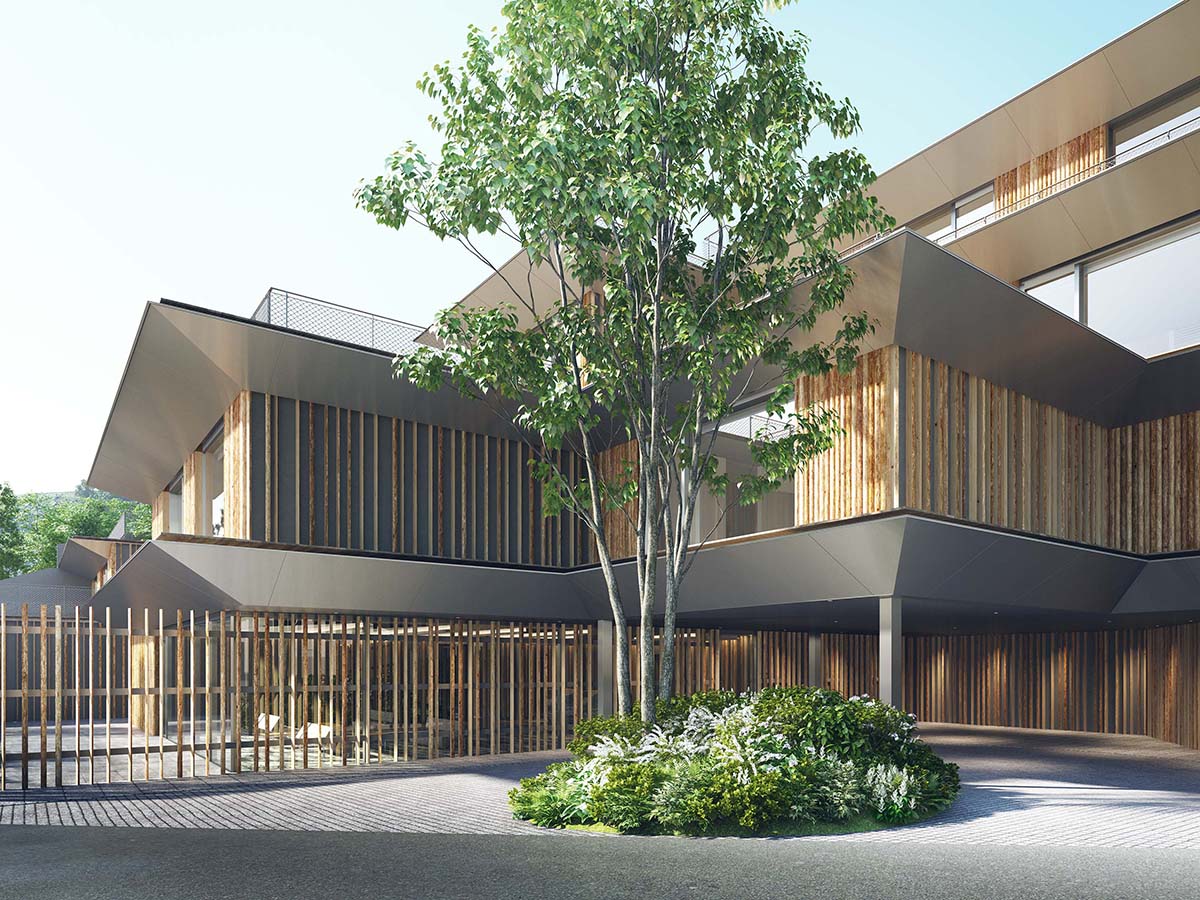 The warmth of wood permeates the living room, not only from the flooring but also the facade seen from the window.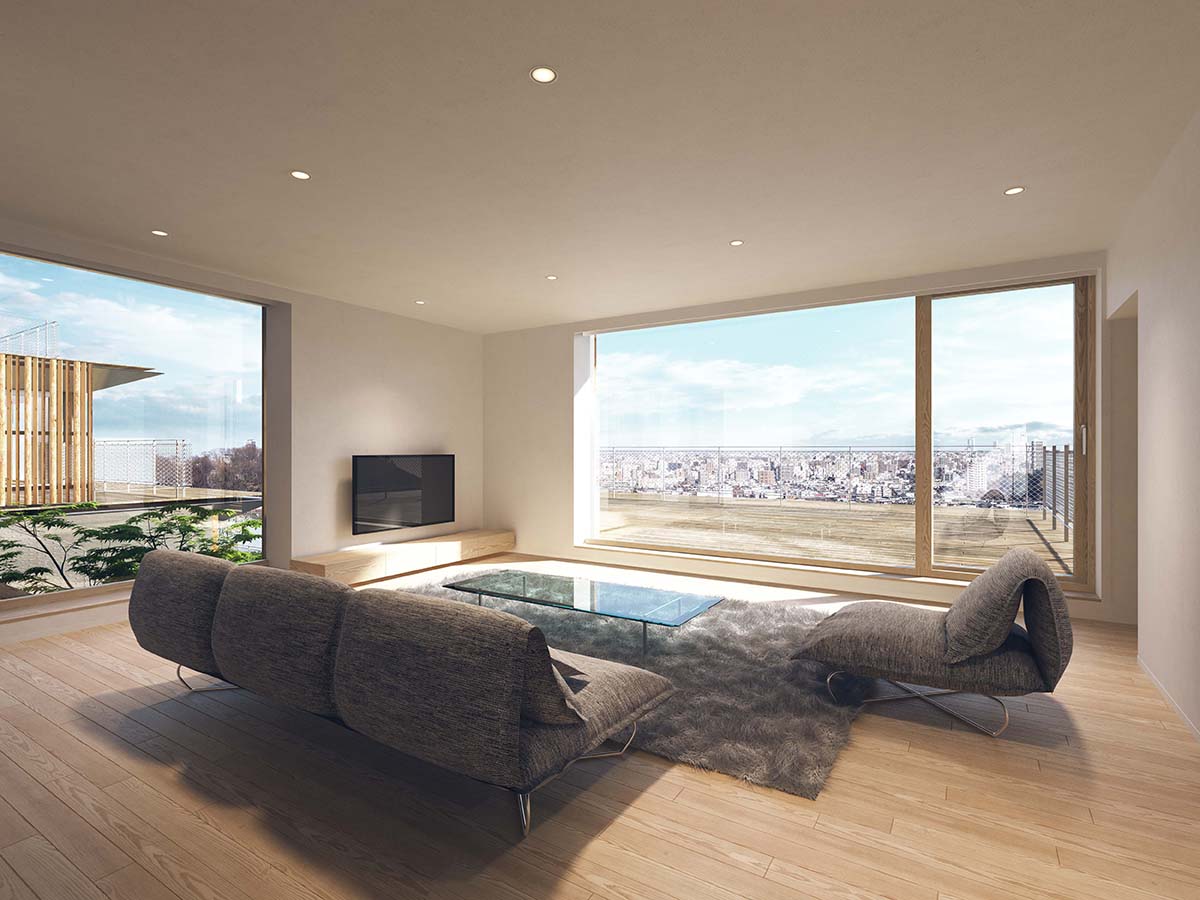 The rooftop balcony is ideal for BBQs in the spring and summer, or stargazing next to a heater in the autumn and winter.